Howland High School's art club recently completed and donated a Pop Art display which will be used by NEO Children's Rehabilitation Center's speech staff to initiate conversations with children who attend their Kids Garden Daycare.
The art students decided on the Pop Art display. Following the theories of Pop Art, consumer products and advertising make for colorful and interesting subject matter to use. The art students were able to choose their own logo to recreate and were encouraged to design it in a way that relates to children. They were also challenged to crop the logo in a way that may make it not fully recognizable right away.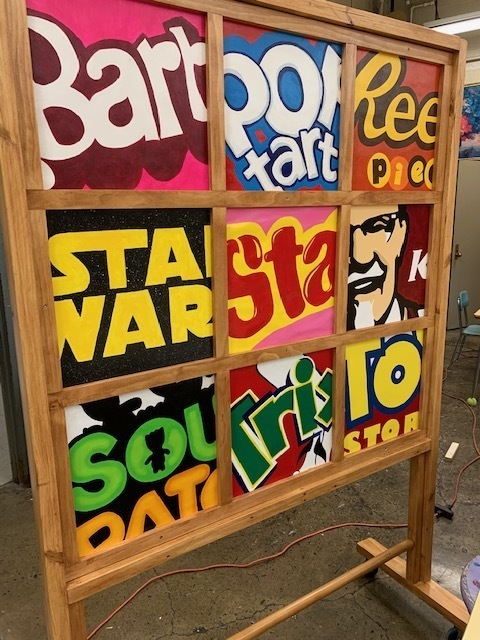 This is the second time the art club has created a piece for NEO Children's Rehabilitation Center. The last project was an interactive sculptural piece that was centered around texture. Due to COVID-19 restrictions, art students were not able to complete a group project like that again this year. Instead, this piece allowed the students to work individually and have their work assembled into one display.
"Each year, we try to complete projects that promote the arts and showcase the talents and hard work of many of our high school students. Over the years, we have painted backdrops for dances and benefit lunches, a mural for the fire department, seasonal art pieces for Hillside Hospital patients and a variety of projects for the school," said Howland High School Art Teacher Rich Burnett.