Jostens, the leading producer of yearbooks and student-created content, announced that Howland High School's yearbook program has achieved the Jostens 2021 National Yearbook Program of Excellence award at the Silver Level. The National Yearbook Program of Excellence recognizes engaging yearbooks that reflect a broad representation of the student body while helping students develop 21st century skills such as communication, collaboration, and information and communication technologies (ICT) literacy.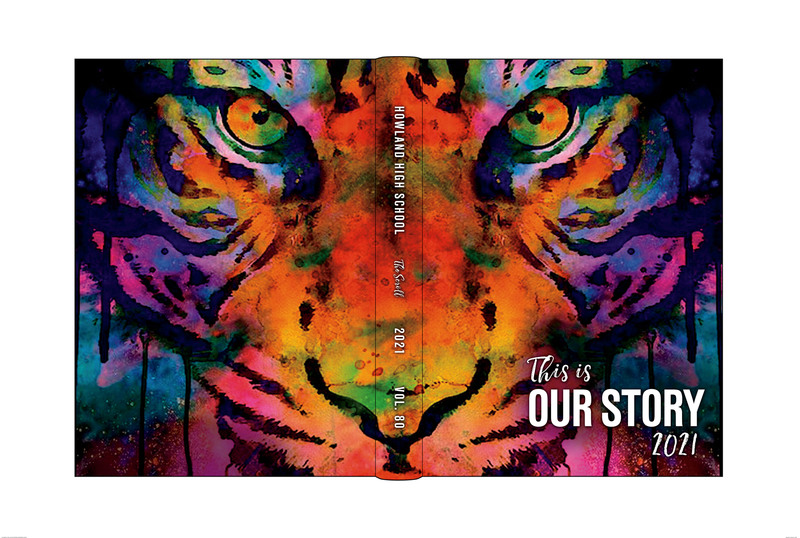 The Howland High School's award-winning yearbook program is led by Chloe Shultz, Madison Menci, Megan Jupina, Brenna Firmi, Stone Walters, Jake Grzelewski, Veronica Sanders, Mariah Holzhauser, Ava Zinsmeister, Megan Konczal, Erika Amodio, Peyton Hause, Jordan Williams, Breanna Kish, Zoie Stearns, Reese Tomko, Aftyn Bugos, Andrea Reilly, Ah'Leeyah Boone, Jamie DeSalvo, Kylie McClain, Cassandra Boyle and Brooke Sanders, under the direction of Brian O'Dell and Amanda Dewberry, Howland's yearbook advisors.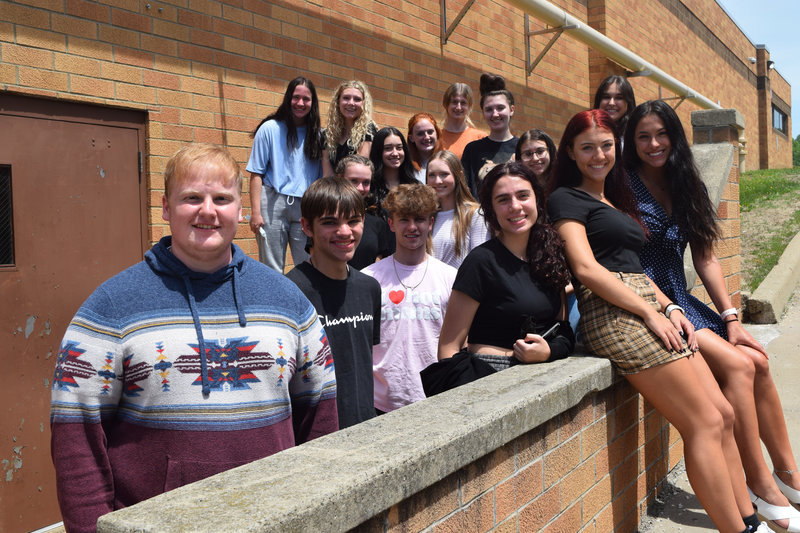 "I am proud and honored for these students to be recognized with this award. To work tirelessly to bring a 184-page color book to the student body while spending a huge portion of the year at home on remote learning, shows that hard work and dedication they showed to deserve this recognition. The credit goes directly to the students and I, along with Mrs. Dewberry, are proud to be their advisors. Thank you to Jostens for this distinguished award," said advisor Brian O'Dell.
Jostens' National Yearbook Program of Excellence Awards are presented twice a year, in spring and in fall based on the yearbook's arrival date at the school. The award was presented to the Howland High School's yearbook program for achieving defined criteria in between one and three of the following categories: creating an inclusive yearbook, generating school engagement, and successfully managing the yearbook creation process.
"Jostens is proud to recognize those individuals who have created an exceptional yearbook for their school and community," said Tammy Whitaker, Jostens VP and COO Yearbook Division. "These schools did an exceptional job on multiple levels, despite the challenges presented by this school year. Yearbooks are a critical part of capturing and telling a school's story, and Jostens is dedicated to supporting yearbook staff members as they do their important work."
Founded in 1897, Jostens has produced school yearbooks for over 60 years. Schools rely on Jostens and their local Jostens representatives to provide a combination of journalism education and technology tools to deliver a learning experience that helps students develop 21st century skills in journalism, photography, writing and design, leadership and business while creating the permanent record of the school year. Jostens invests in state-of-the-art technology, best in class service, educational curriculum and award winning print manufacturing platforms to plan, design, build and produce yearbooks.
About Howland Local Schools
Howland Local Schools is the second largest public school district in Trumbull County, Ohio. In 2020-2021, Howland Local Schools enrolled 2,548 students across three elementary schools, one middle school and one high school. Programs offered by Howland Local Schools include a one-to-one Chromebook program that supplies devices to every student in grades 5-12, a half day preschool program, a full day kindergarten program, special education services and an academic program for gifted and talented students. Between Howland High School and Trumbull Career and Technical Center, our high school students are offered an immense amount of curricular opportunities from required courses for graduation in core academic areas to electives in STEM, Computer Programming and Digital Media, Family and Consumer Sciences, Foreign Languages, Fine Arts, Performing Arts, Physical Education, CBI, as well as 29 College Credit Plus, AP and honors courses. The district's five- year graduation rate is 95%.
About Jostens
Jostens is a trusted partner in the academic and achievement channel, providing products, programs and services that help its customers celebrate moments that matter. The company's products include yearbooks, publications, jewelry and consumer goods that serve the K-12 educational, college and professional sports segments. Founded in 1897 and based in Minneapolis, MN, Jostens is a subsidiary of Platinum Equity and can be found online at www.jostens.com.