Howland High School is now offering students the opportunity to participate in a robotics program. The new program exposes students to concepts in science, technology, engineering and mathematics (STEM) while showing them how those concepts can be applied in the world around them.
"We hope to inspire their creativity, develop a spirit of innovation, and increase their interest in STEM while furthering their education," said advisor David Siegfried.
David Siegfried and his son Jeremy, both engineers at Aptiv, lead the Howland "Tigerbotics" Robotics Program as Coaches/Mentors. Aptiv has generously sponsored the first year of the program, paying for a portion of the team's registration fees into the FIRST (For Inspiration and Recognition of Science and Technology) Robotics Competition (FRC), which prepares young people for the future through team-based robotics building and competitions. FRC is also a sponsor of the Howland "Tigerbotics" team (8718) through their New Team Growth grant. The FRC Kickoff is on January 8, 2021. Team 8718 will compete in the Buckeye Regional Competition in Cleveland on March 24-26, alongside 44 other regional teams as well as other local events.
"When I heard that Howland High School was wanting to start a robotics program and join FIRST Robotics Competitions, I decided the time was right to give back to the community and hopefully inspire a new generation of engineers, scientists, and technicians," said David Siegried. "My oldest son Jeremy, a graduate from Howland High School and Youngstown State University, now works for Aptiv, too. So, together, we are helping to mentor members of the Howland Tigerbotics Robotics Program."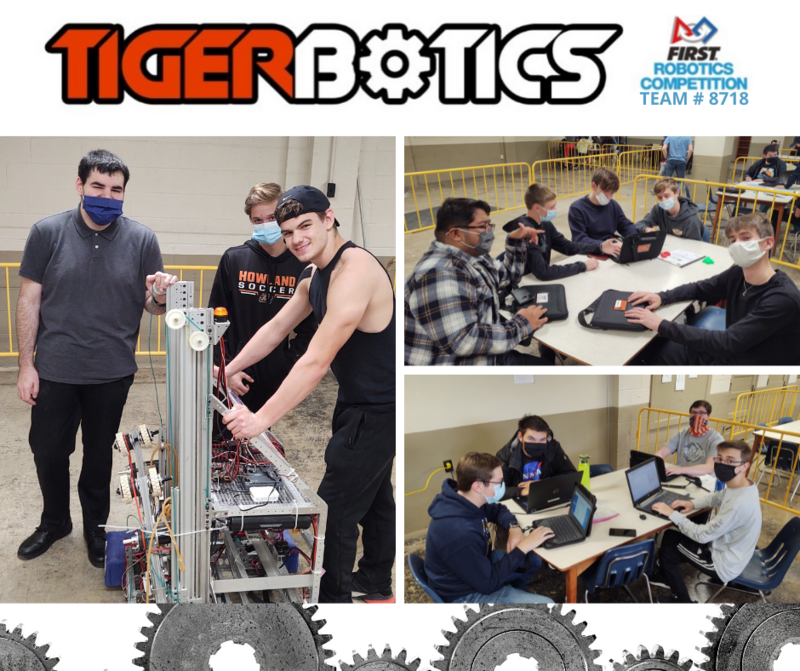 Howland High School's robotics lab closely resembles a lab used at Aptiv technical centers, as well as the Aptiv manufacturing facilities. Inside the lab, safety is a big focus of the robotics club. To date, 32 students participate in the program with approximately six students per sub-team. Each sub-team consists of a Safety Champion and a Safety Committee to reinforce safety practices, manage safety equipment and adherence to basic safety protocols as communicated through the FIRST Safety Manual.
"Our hope is to start robotics programs in the middle school and primary schools next year and the year after to begin fostering more awareness at a younger age," said Siegfried.
Howland "Tigerbotics" Robotics Program hopes to work with additional sponsors not only this school year, but in future seasons. If you would like to help sponsor the robotics program, or make a donation to support the future of the robotics program, please contact the high school.