Congratulations Grace!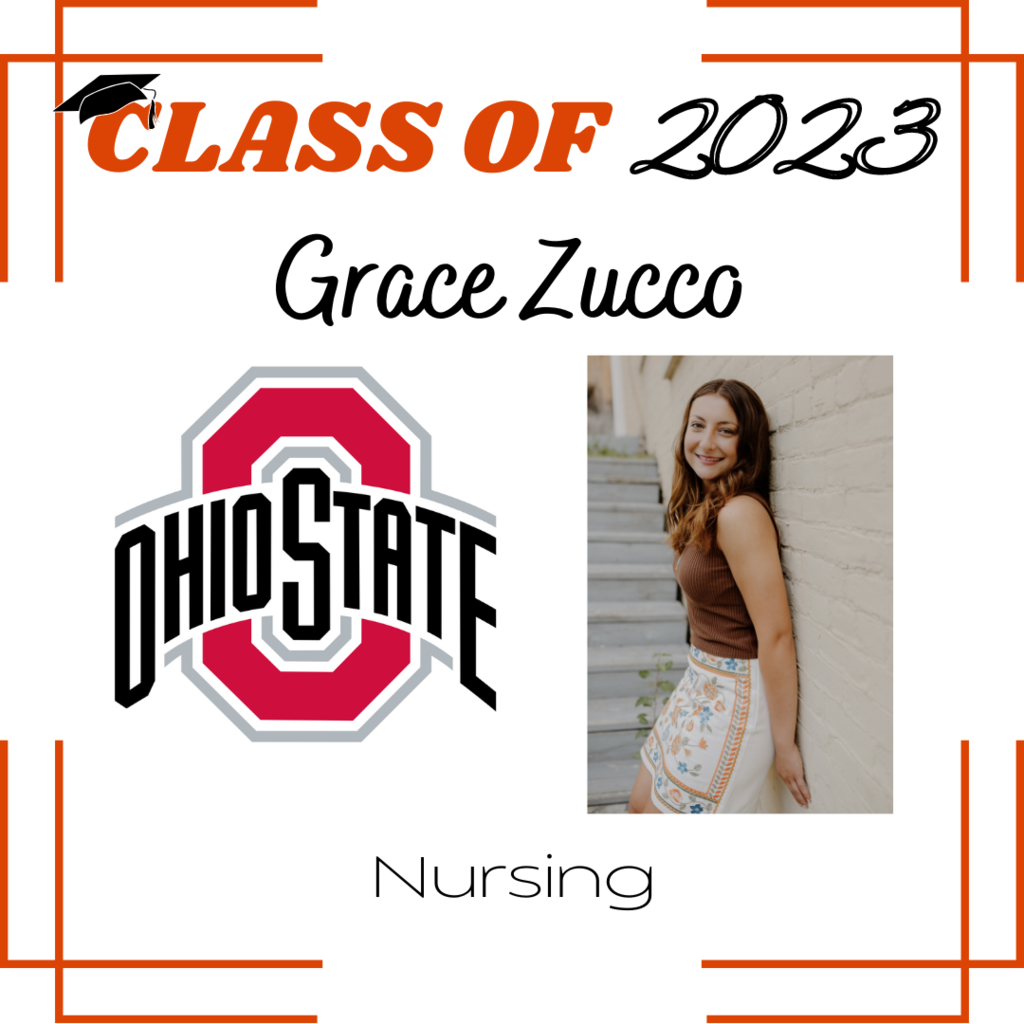 Congratulations Rylie!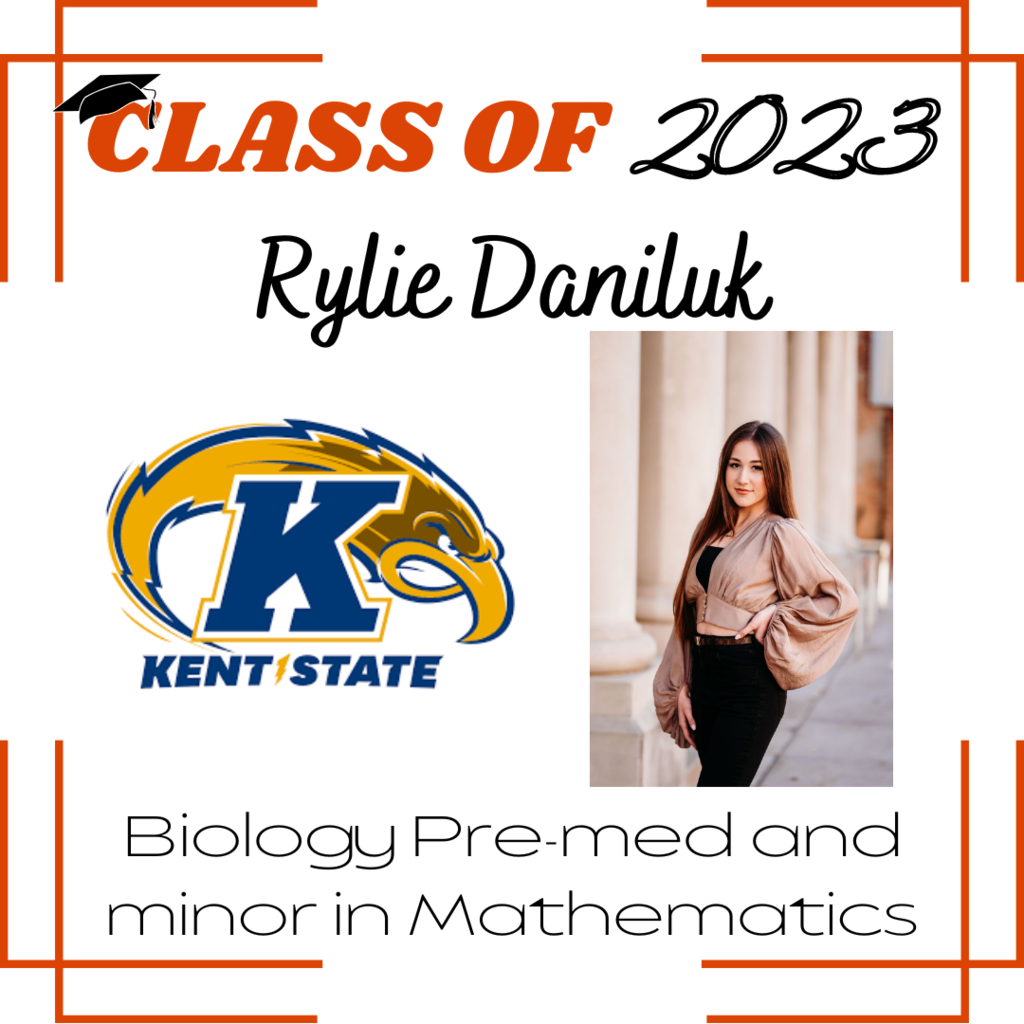 Congratulations Sheridan!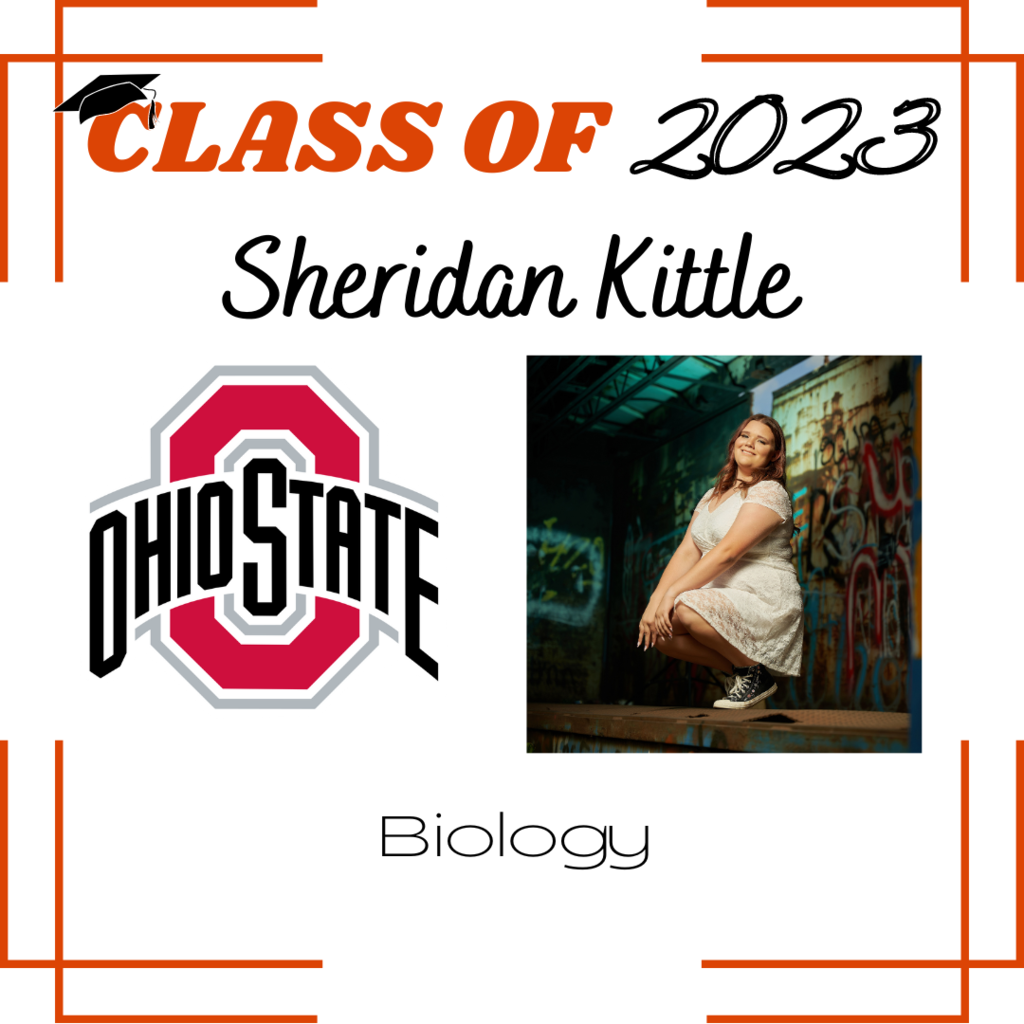 Promenade at HHS will take place on Friday, May 12 at 5:30 p.m. in the Howland High School Gymnasium. Students may begin arriving through the "U" doors at 5 p.m. to line up for introductions. Family and friends who are attending should enter through the upper gym doors. A $2 donation is suggested. Introduction of our 2023 Prom Court will take place after all student introductions. The crowning of king and queen will take place at approximately 6:15 p.m. Memory Lane will be available for professional pictures.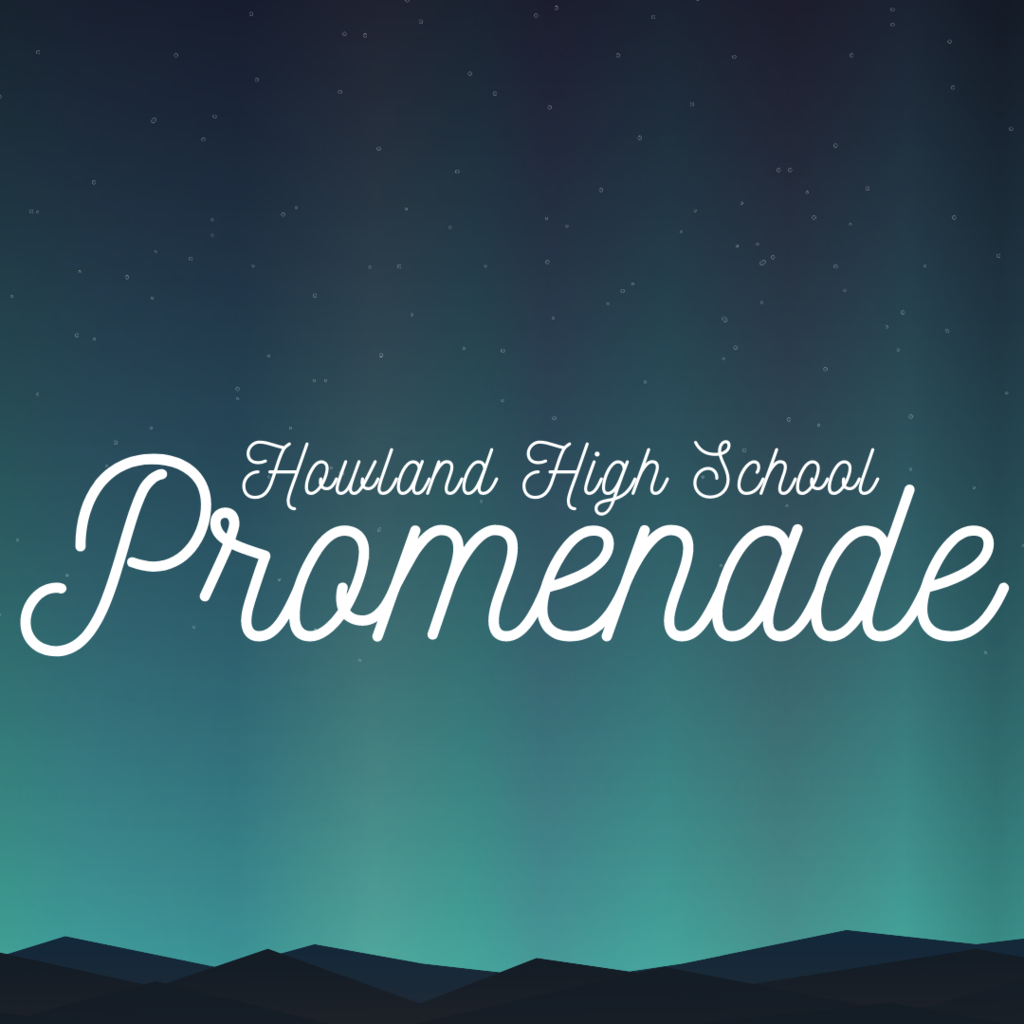 Congratulations Mark!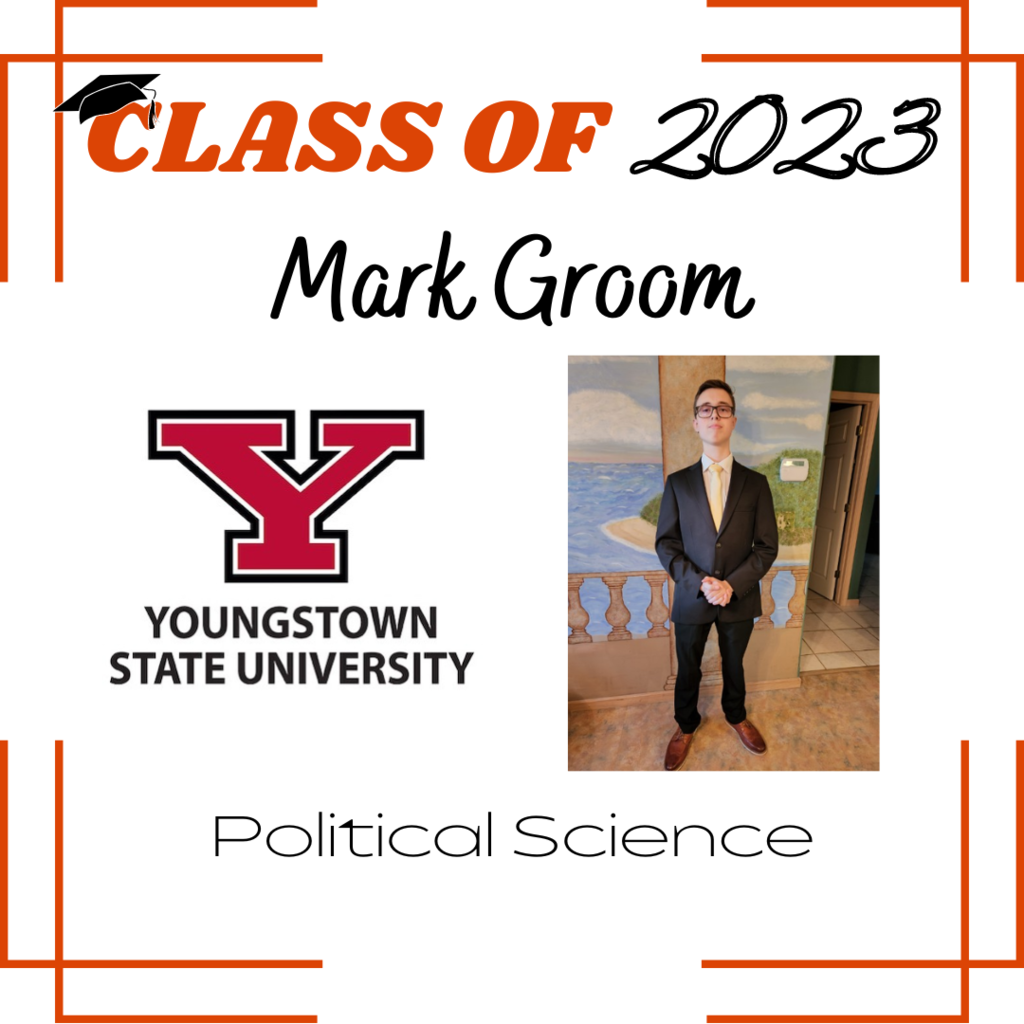 Congratulations Gemma!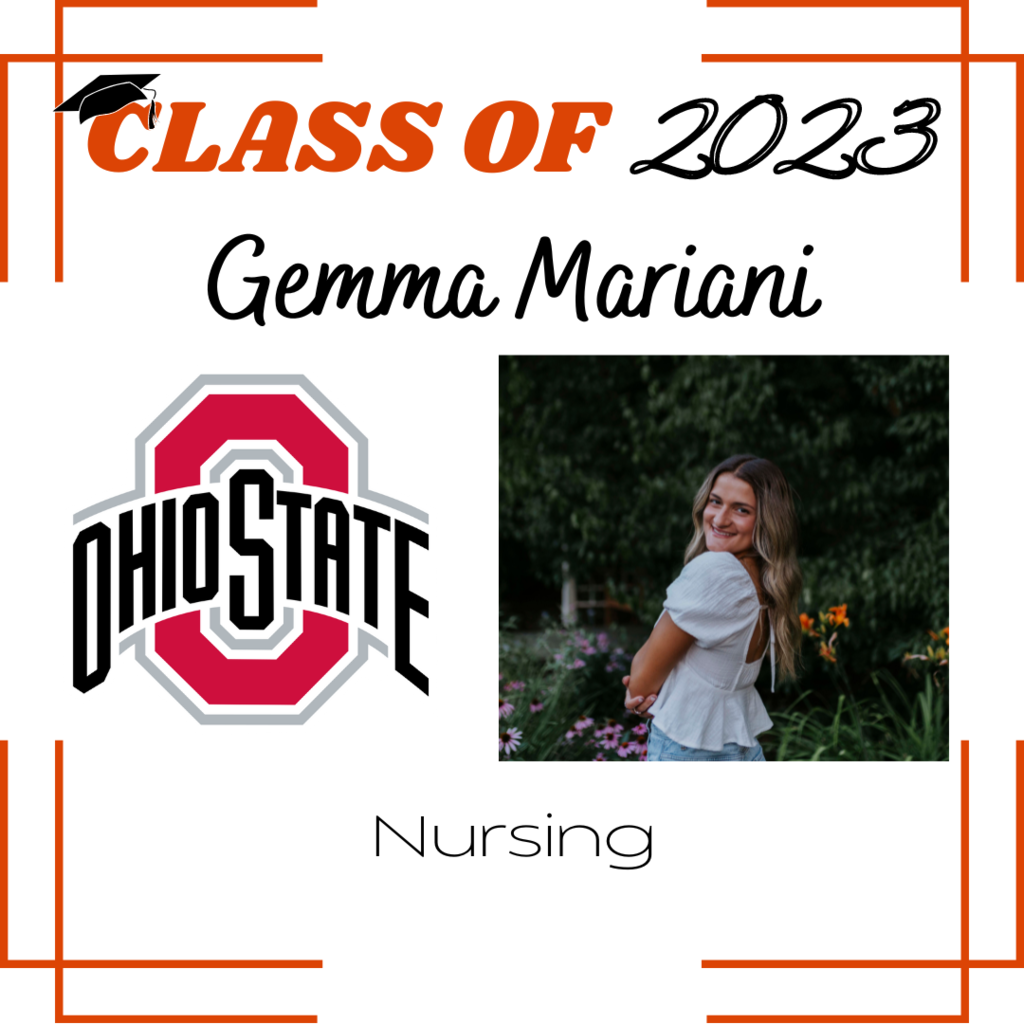 Congratulations Kendall!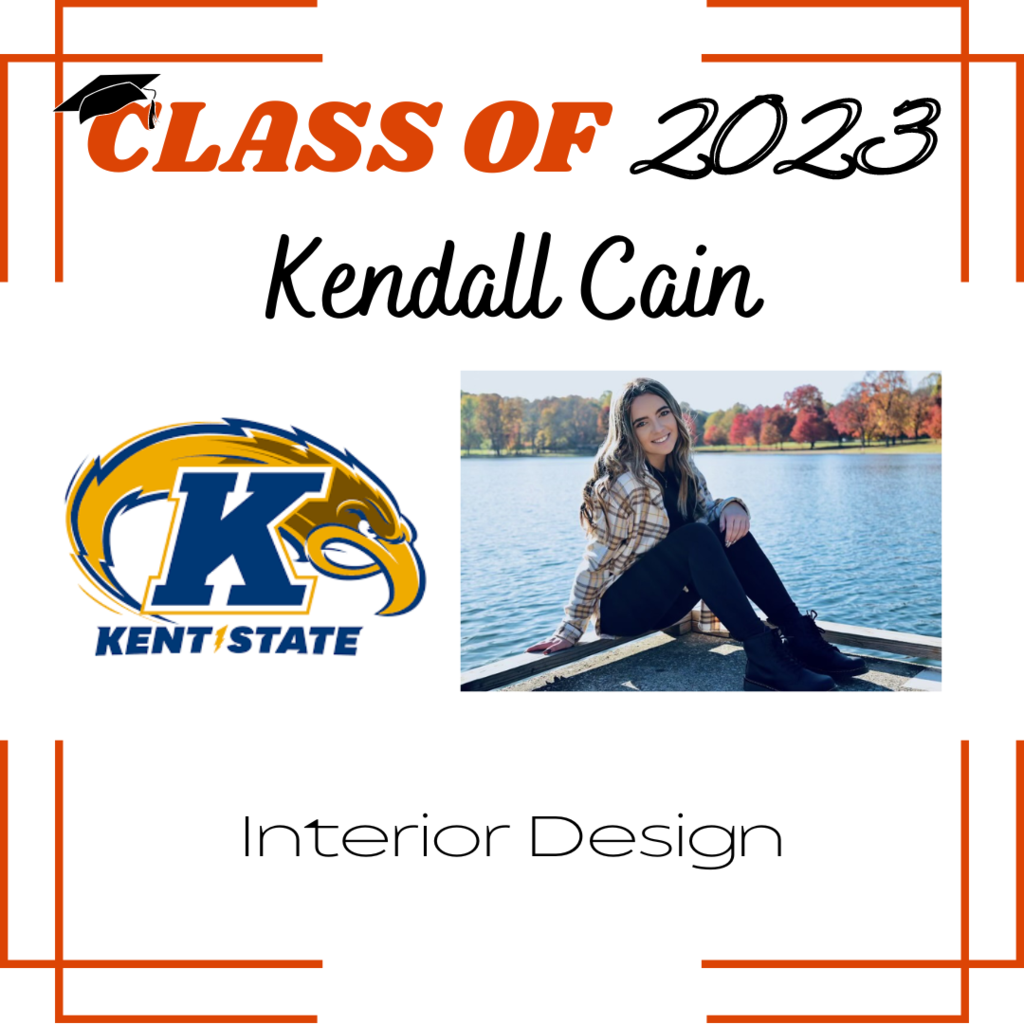 The Howland Local School District's Roaring Future Festival will take place this Wednesday, May 10, 2023 from 4 p.m. to 6:30 p.m. at Howland High School. This festival will be a fantastic opportunity for families to come together and celebrate the proud past and exciting future of the Howland Local School District. The Roaring Future Festival will be an evening full of fun, games, and exciting activities for everyone to enjoy. Attendees can look forward to bounce houses, inflatable slides, student performances, games, prizes, food trucks, and the "Sweets and Eats" cake walk! We look forward to seeing you there!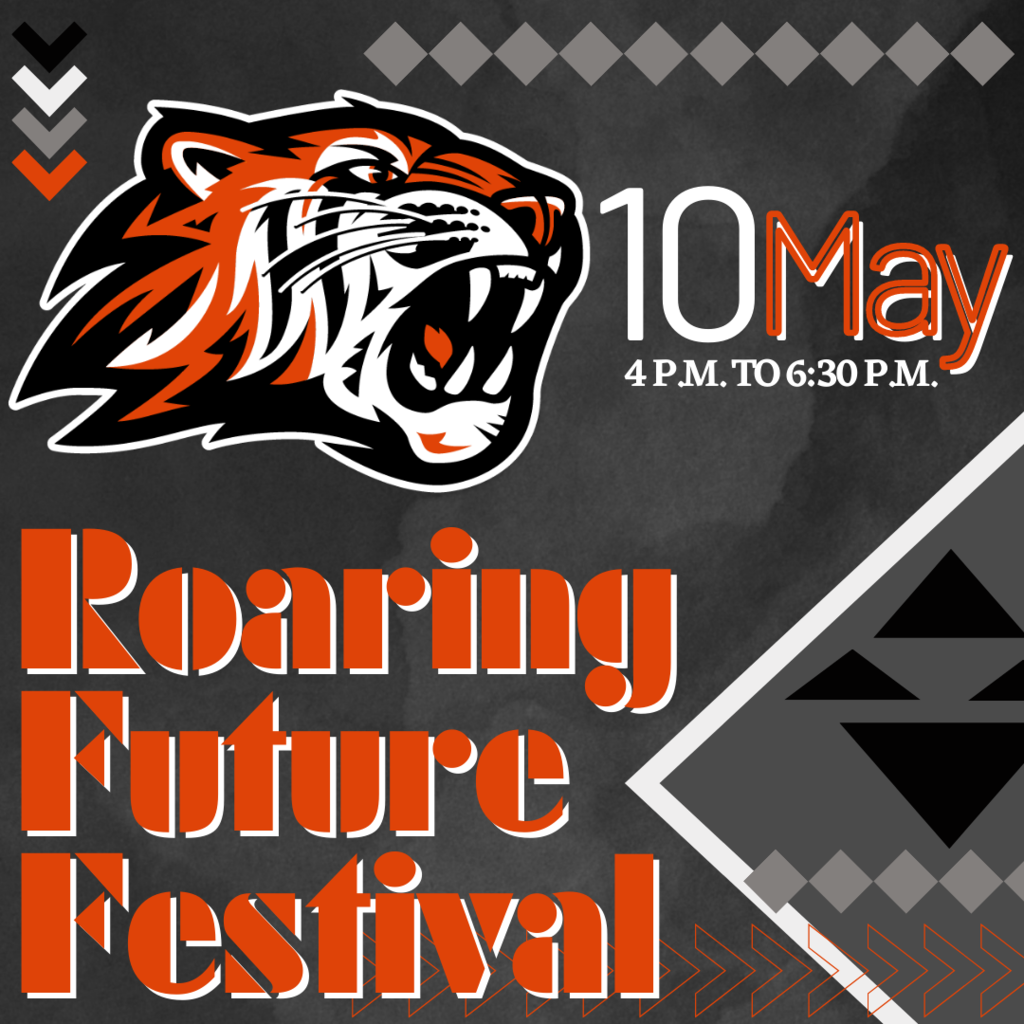 Congratulations Elexis!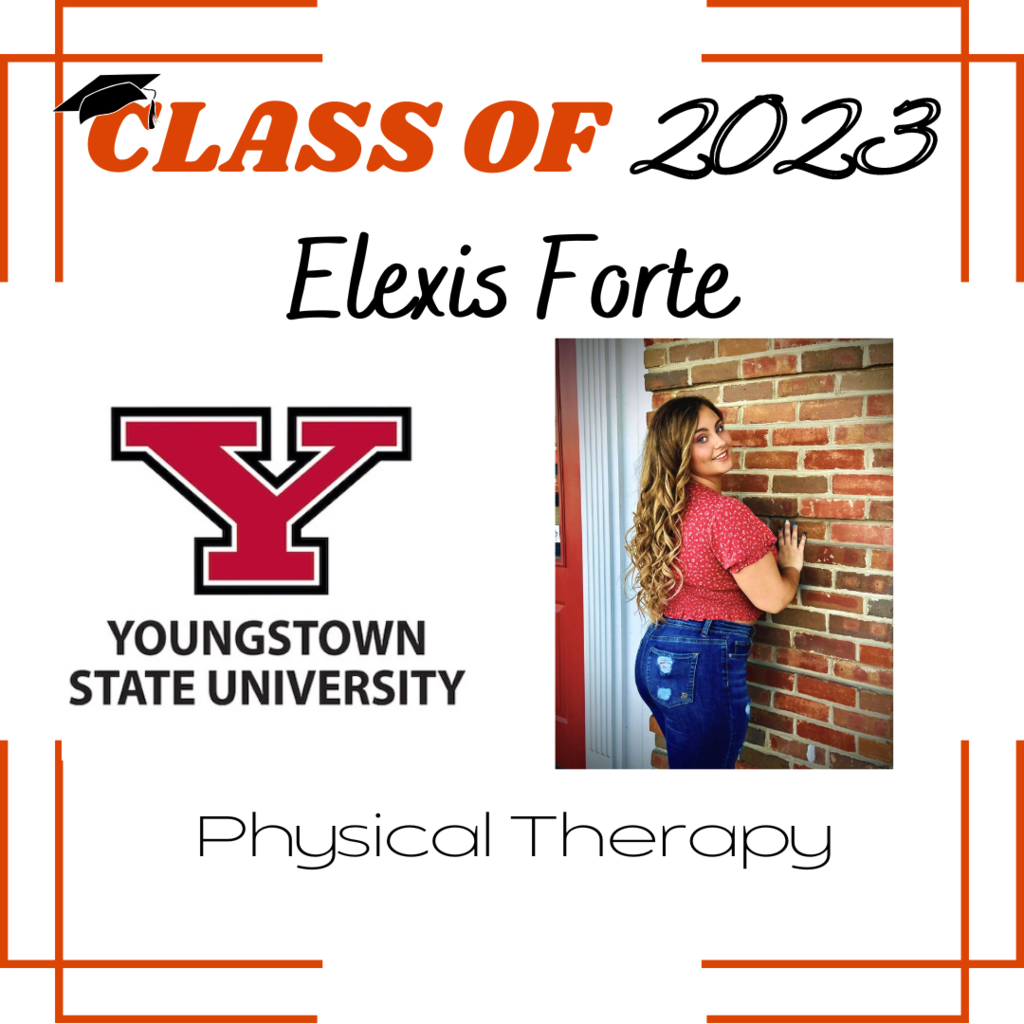 Congratulations Taylor!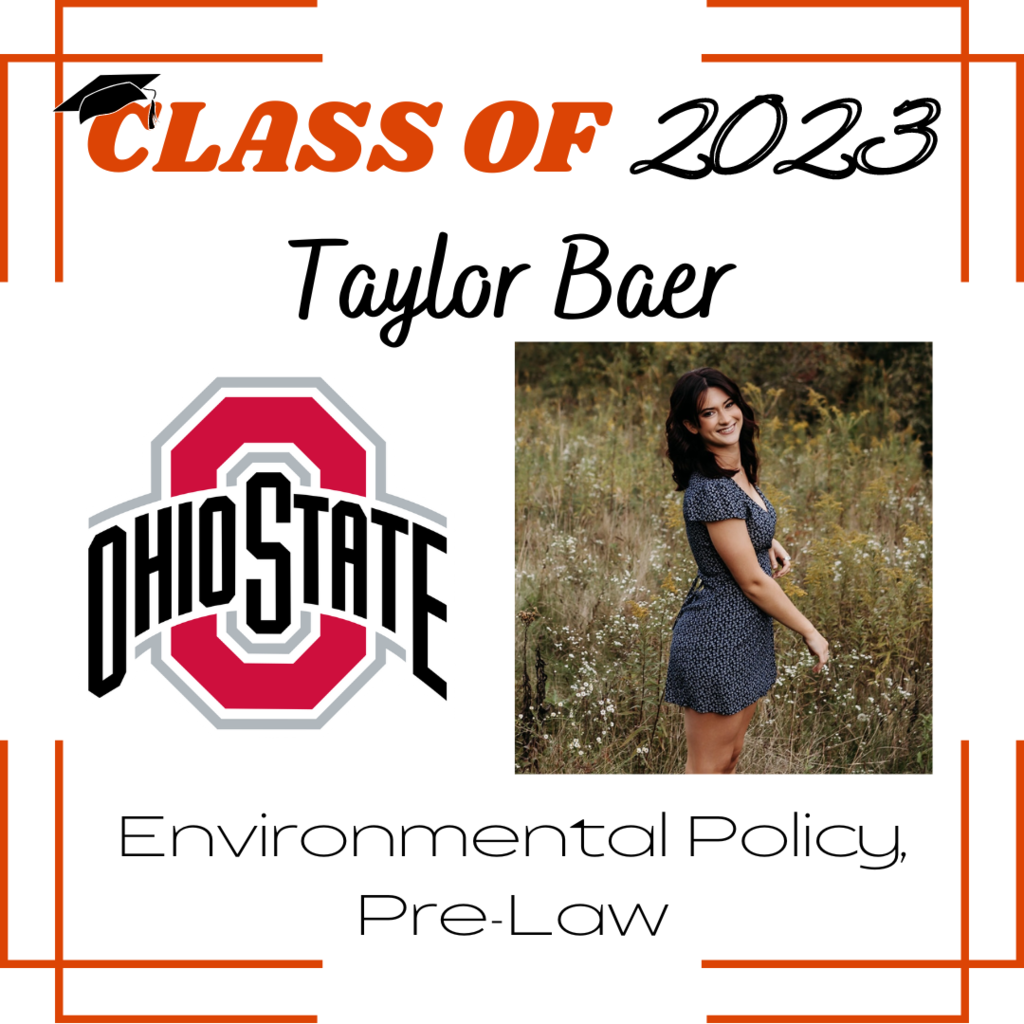 Congratulations Julia!

We want to thank John Apostolakis and Apostolakis Honda for their second, generous donation to our food service department this school year, which paid off all of the outstanding lunch debt at H.C. Mines Elementary School!

Congratulations Cloe!

May the 4th Be With You from our food service staff at Howland High School!!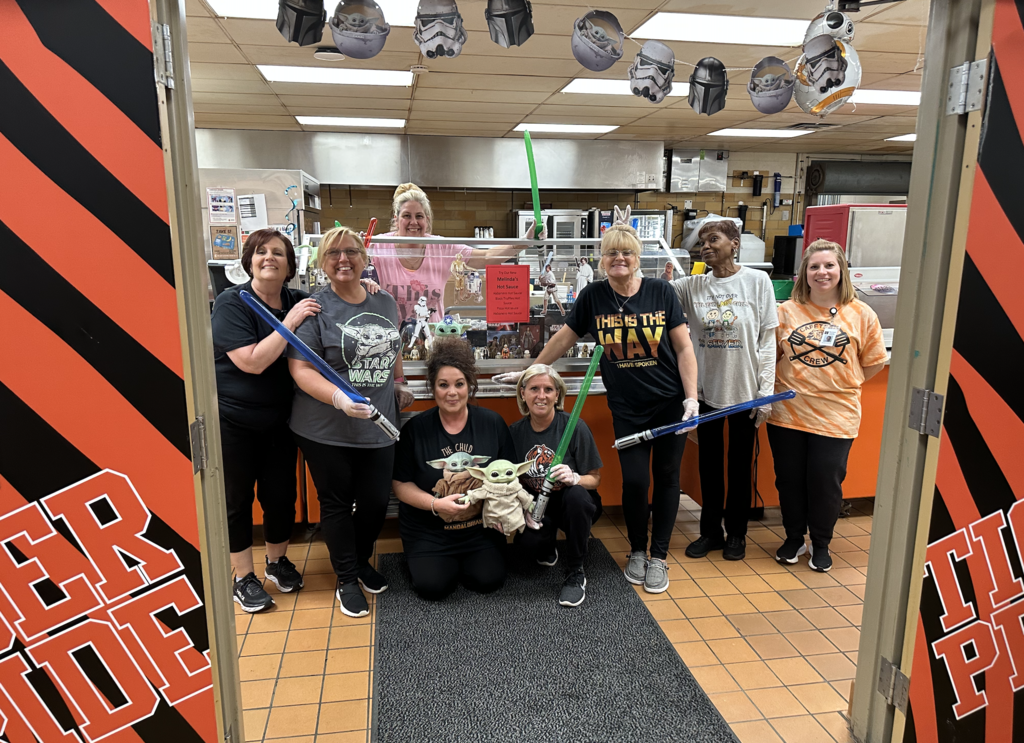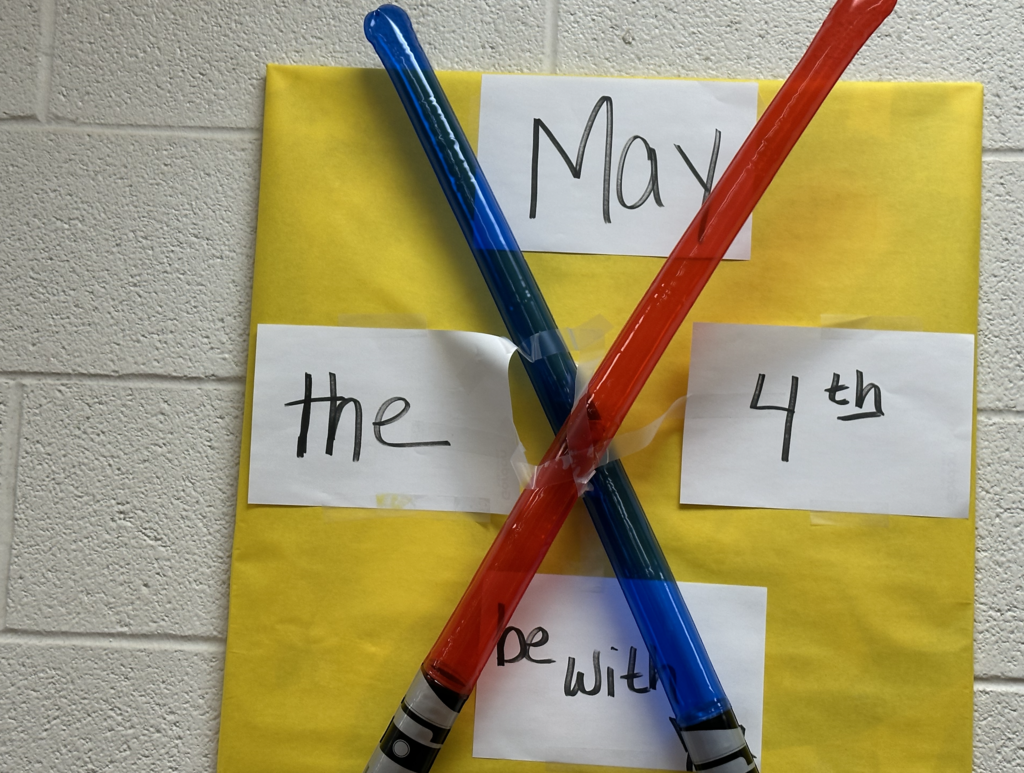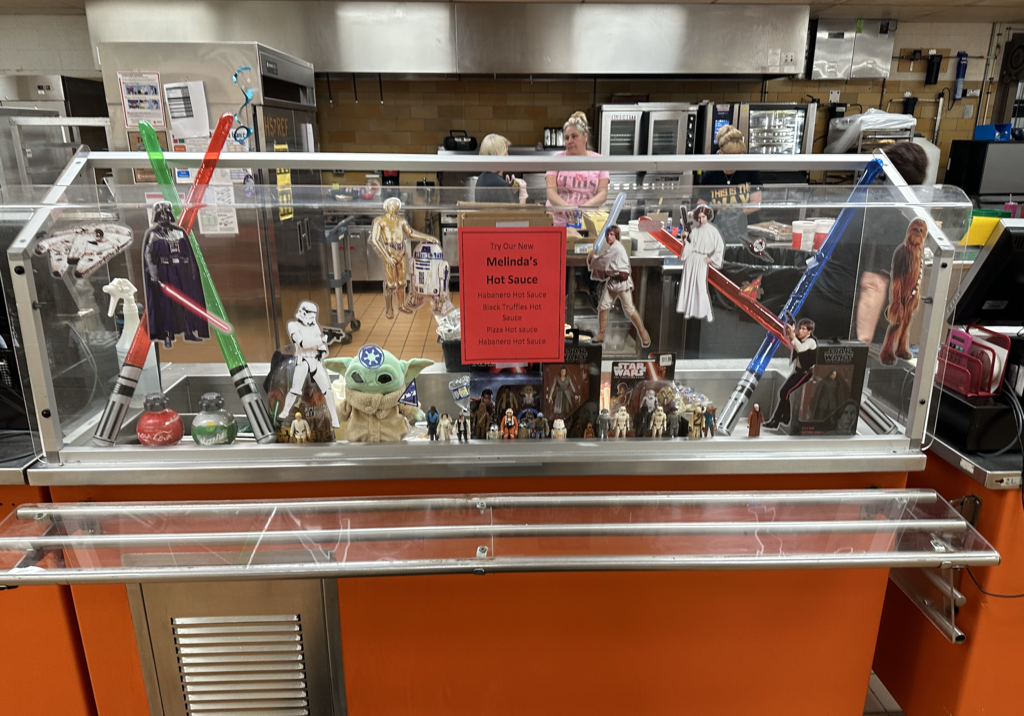 Congratulations to all of the 2023 Howland Community Scholarship recipients! There were 50 scholarships awarded this year at the breakfast held earlier this week!

ATTENTION SENIOR FAMILIES!!!

Attention prom-goers! Memory Lane Photography will be at promenade to take photographs! Pick up an order form at the high school!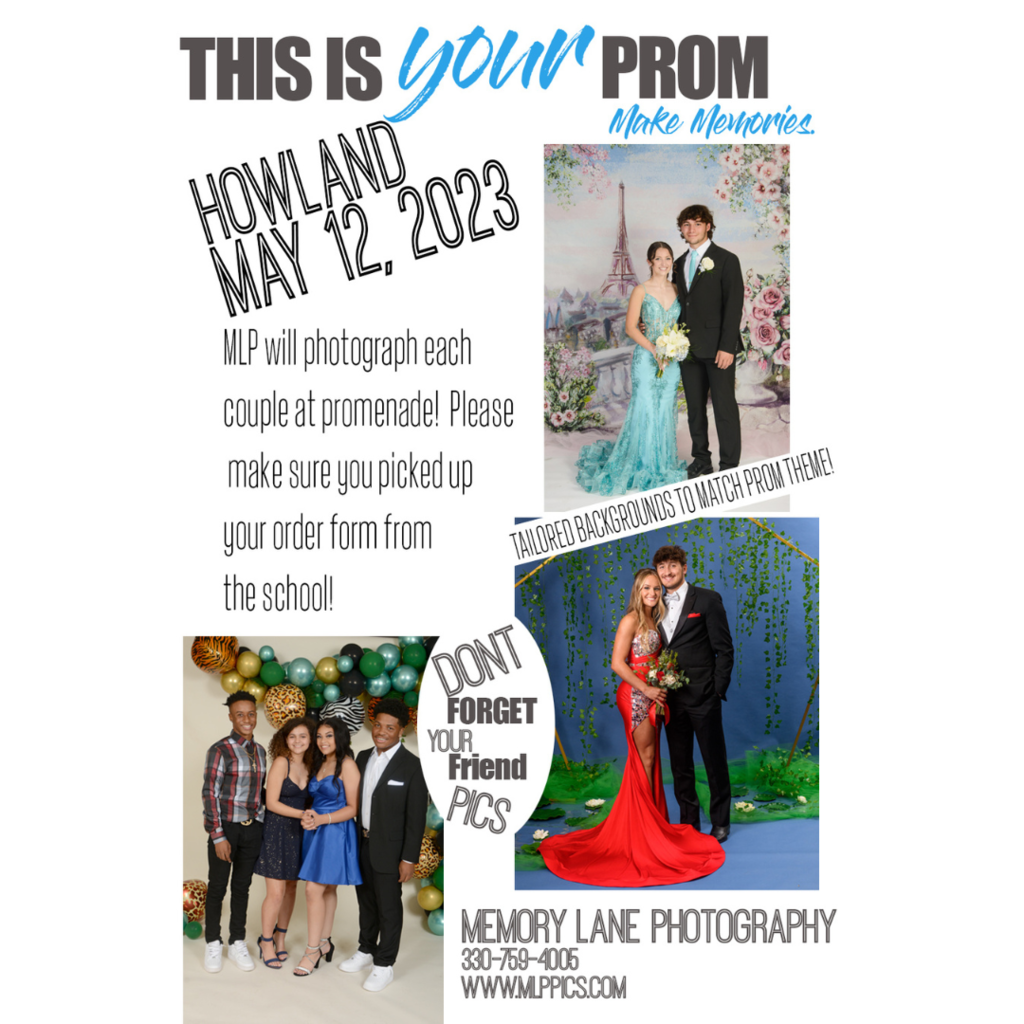 The Howland Choir Department presents Howland's Got Talent on Wednesday, April 26, 2023 at 7:30 p.m. in the high school gym. Tickets will be sold at the door. Prices are $7 for adults $5 for students. Each ticket purchased will receive one free ticket to be used for voting for the Best Act of the Night award. Along with performances from the Treble Choir, Chamber Choir and our Pop A Cappella Group "Another Way", 15 auditioned acts will take the stage. The acts include singers, dancers, garage bands, lip sync and even a contortionist.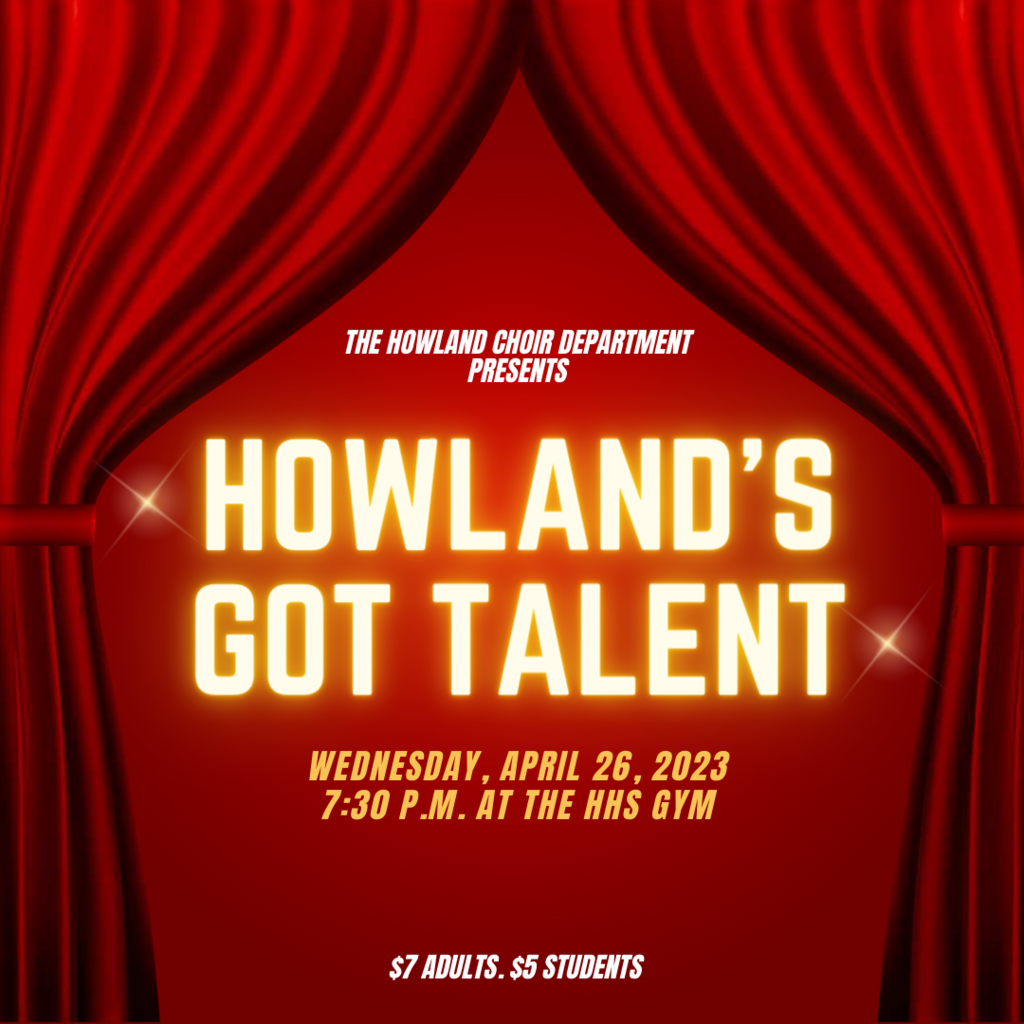 Earlier this month, Howland High School's Student Senate hosted their Cultural Awareness event, in which students learn about cultural diversity largely through food! Our food service director Justin Pancake spent three to four months preparing this year's menu. This year, students had to opportunity to try chicken piccata with pasta and broccoli from Italy, beef empanadas with street corn from Mexico, gyros with cucumber salad from Greece, shepherd's pie with soda bread from Ireland, bulgogi over white rice with kimchi from Korea, spring rolls with stir-fried baby bok choy from south Asia, El Cubanos with fried plantains from Cuba, Mediterranean falafel with ratatouille and poutine with a Montreal hot dog from Canada.
https://www.tribtoday.com/news/local-news/2023/04/howland-students-taste-the-globe-at-lunch/