The pretzel fundraiser was a huge success! The students sold over 24,000 pretzels and profited almost $12,000 dollars. Pictured are Keaton Tricker, top sales person, winning the trip to Kalahari for his family and Gracelynn Kasner, winning a Nintendo Switch. Thanks to everyone!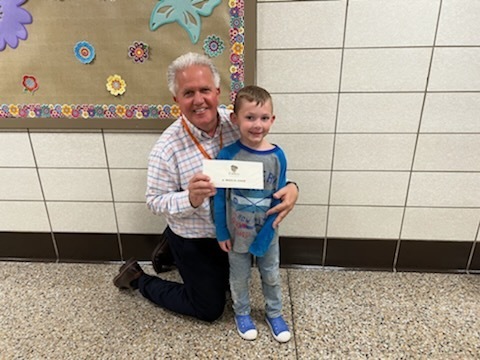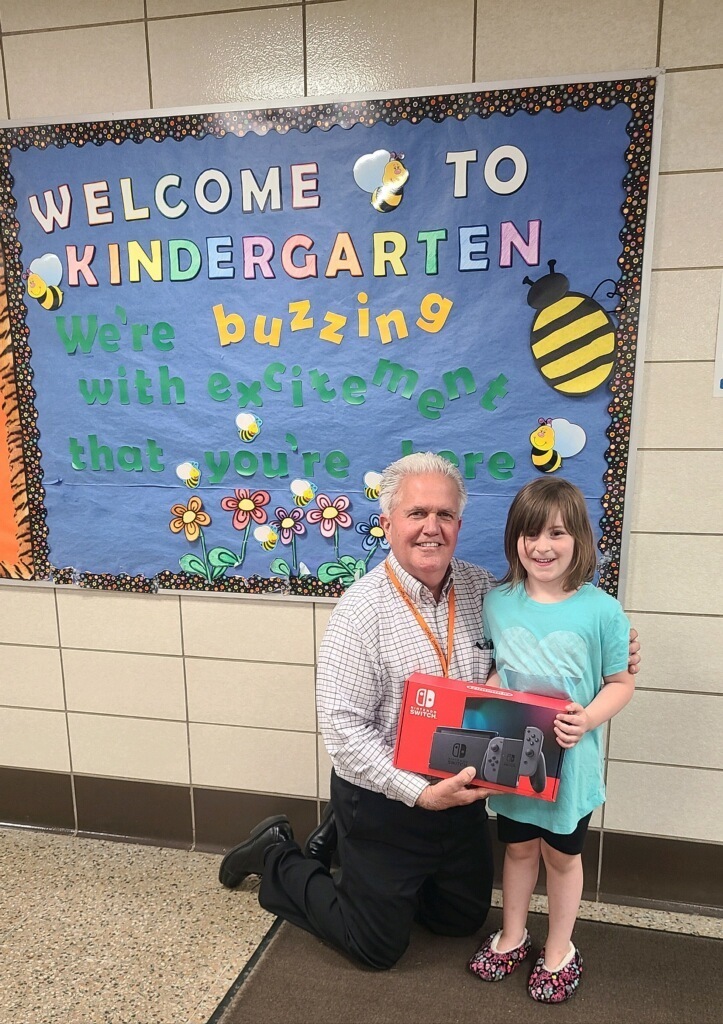 Just a reminder!! Tonight at the All One Showcase, we will be hosting a Cake Walk! For just $2, you can enter to play for a chance to win some incredibly delicious treats - donated by a number of local businesses!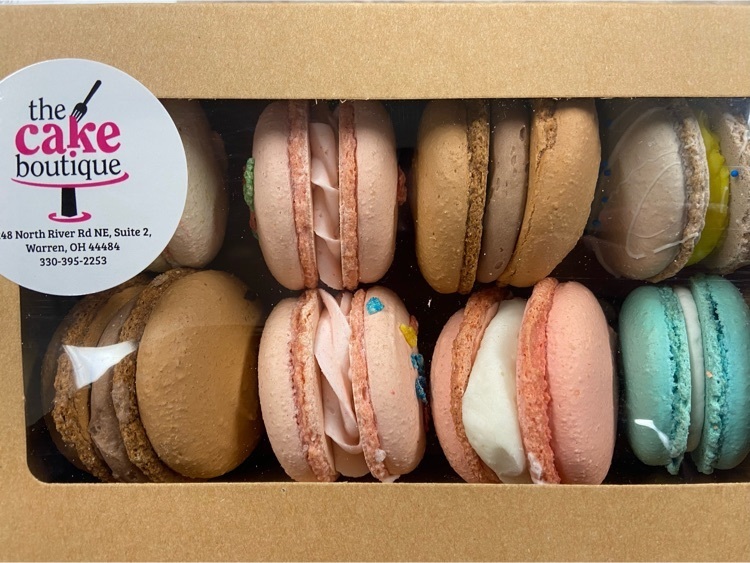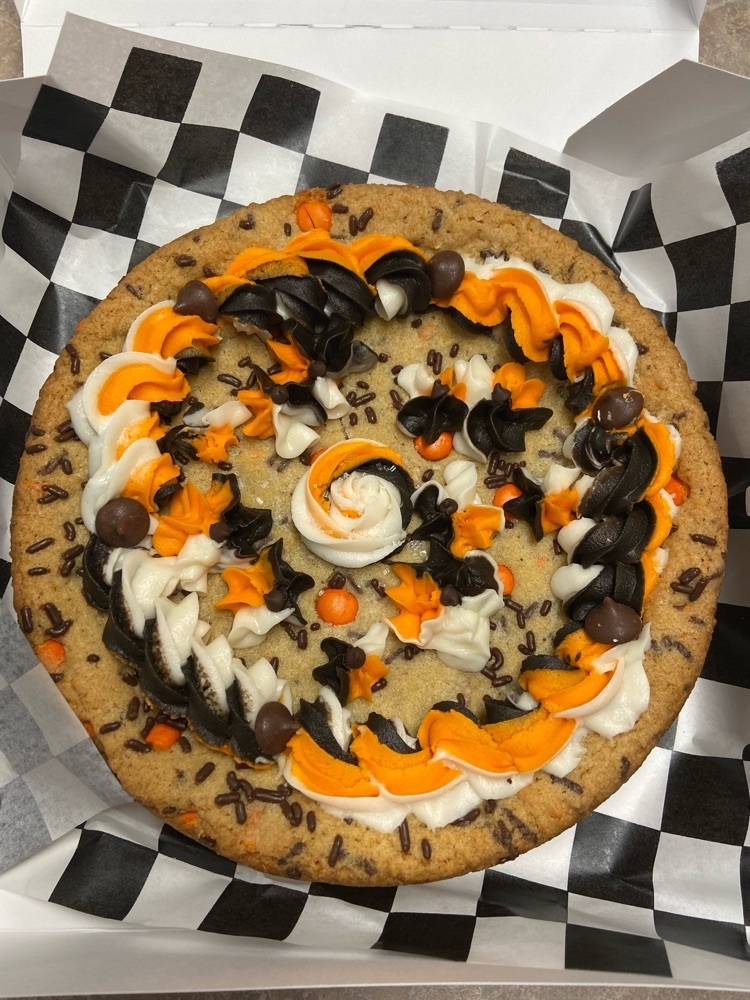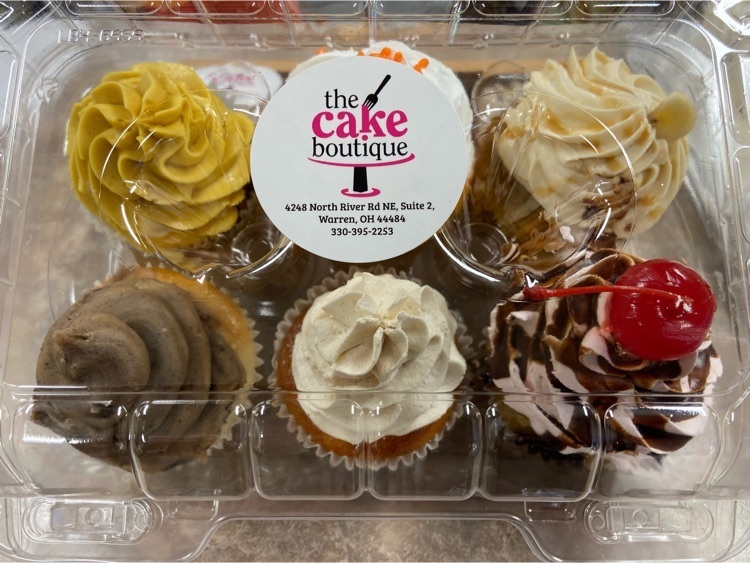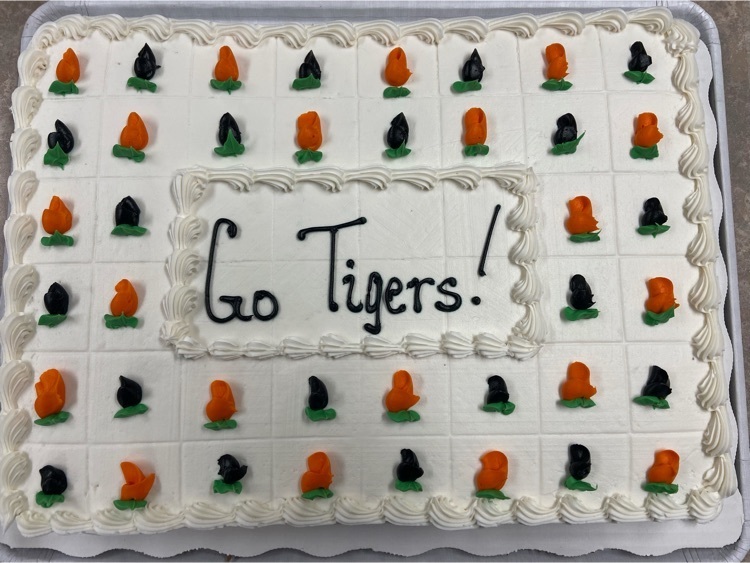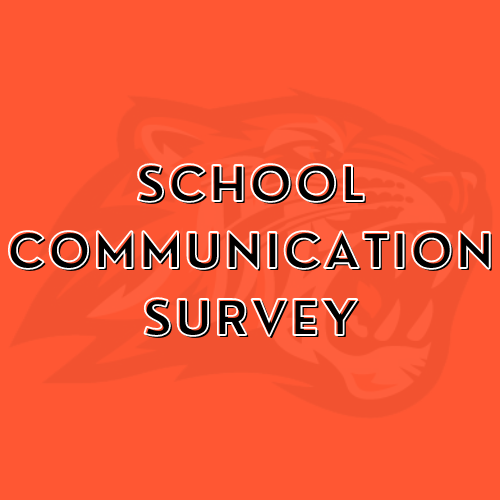 Good Morning. Just a reminder that tomorrow, May 12, all buildings will dismiss 1 hour early as we prepare for our All One Showcase at the HS. Preschool will NOT HAVE SCHOOL AT ALL. That is true for BOTH AM and PM Classes. Thanks everyone! See you at the Showcase!
Good Evening. Howland Springs Kindergarten will travel to Howland Glen Primary tomorrow, May 11, to tour the school and meet the teachers. If you DO NOT want your child to attend, please call the school at 330-856-8280 to deny permission. Thank you and have a great evening.

Howland Schools will be operating on a 1-hour early release schedule on Thurs., May 12, in preparation for our All One Student and Community Showcase. We invite all families to stop by Howland High School beginning at 5 p.m. on May 12:
www.howlandschools.com/article/729660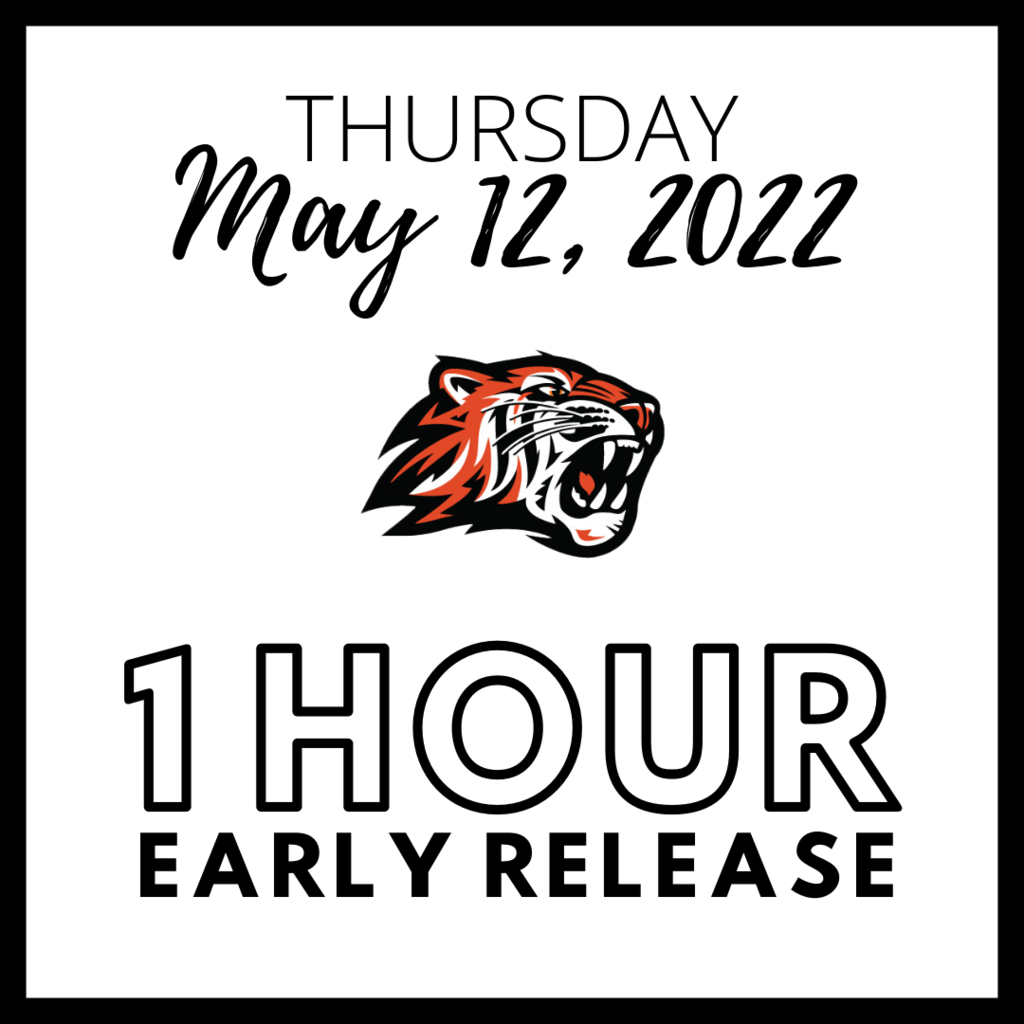 Howland Local Schools is committed to our student's health and academic success. We recently received "Super Star" distinction and a medallion from the Ohio School Breakfast Challenge partners for the 2022 Breakfast & Beyond. The district was recognized for its creative and innovative approach in preparing and serving school breakfast and lunch! #OHSBC
http://www.ohioschoolbreakfastchallenge.com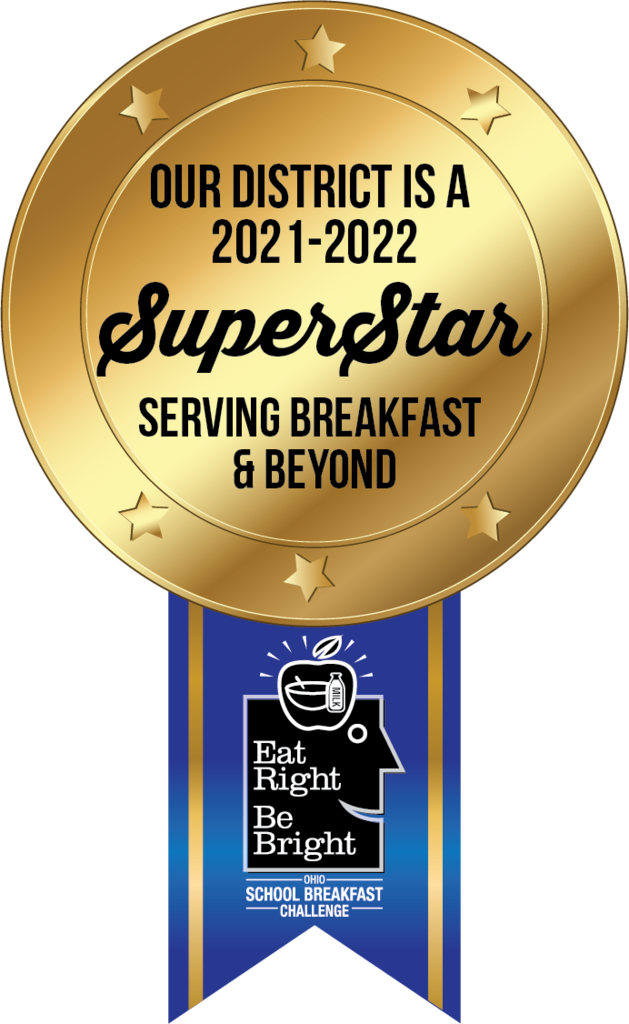 Thank you teachers!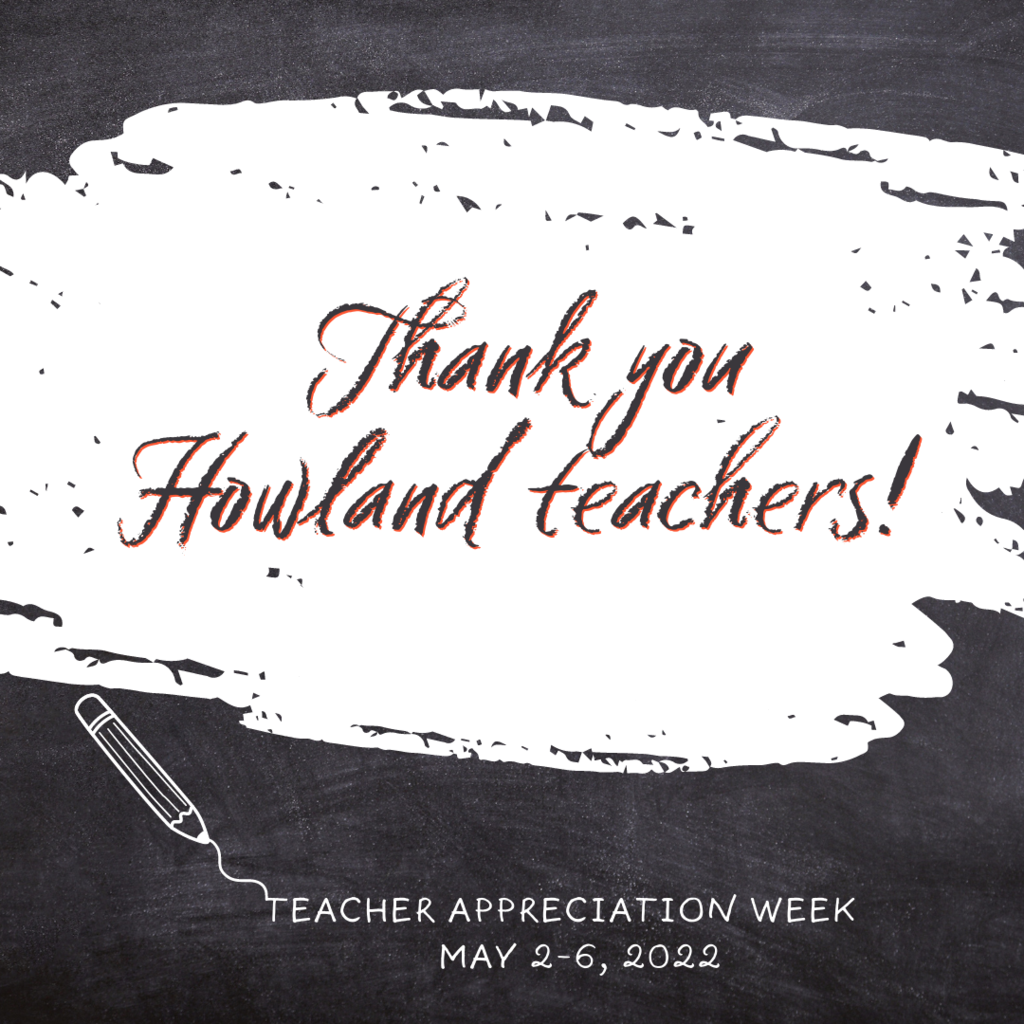 Just a reminder, our charity basketball game vs. the U.S. Army to benefit Gina Vacha and Ann Churman is quickly approaching!!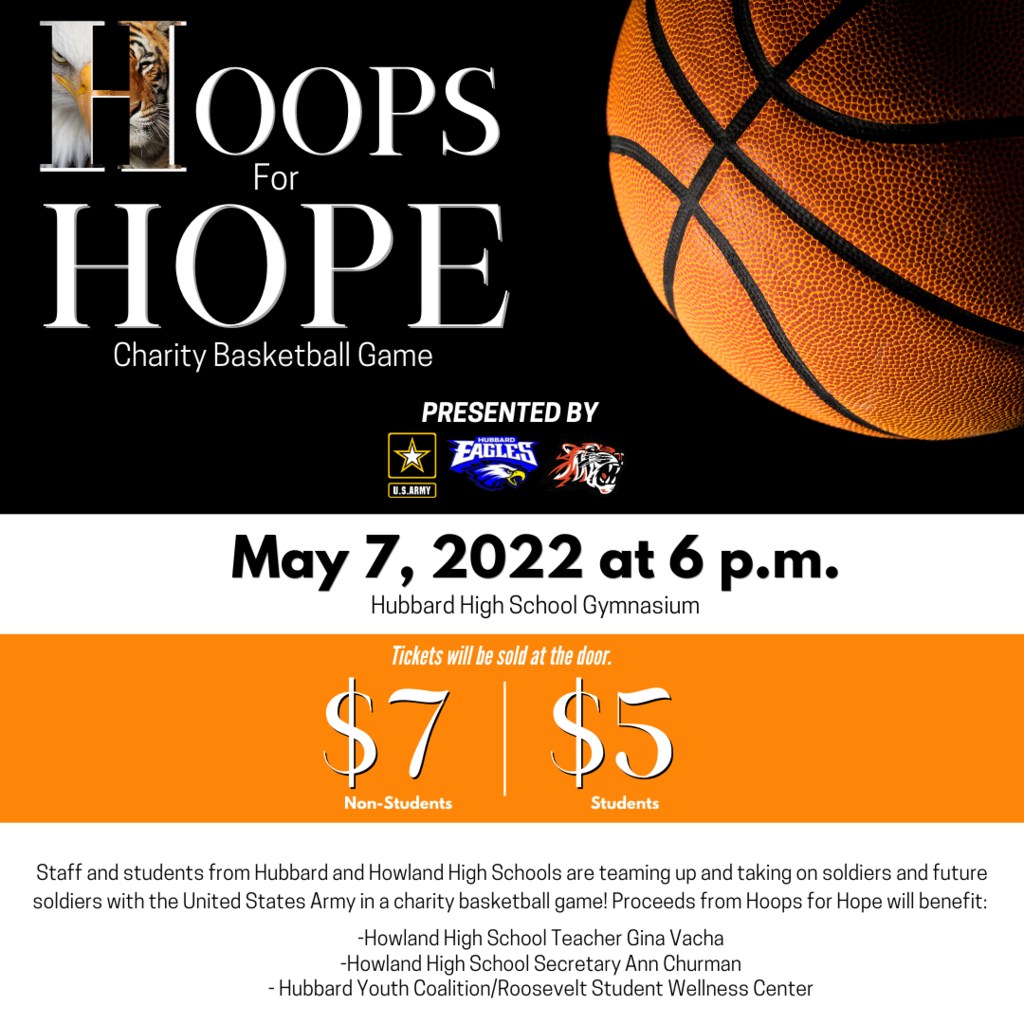 Dear parents. I wanted you to know that we had no power for about 30 minutes here at Springs. We had plenty of natural lighting and the kids did amazing! Emergency lighting also worked in the halls and restrooms.Thanks everybody! Have a great evening.

We hope you can join us on Saturday, May 7 at 6 p.m. at Hubbard High School's gymnasium as we team up with the Eagles to take on the U.S. Army in a charity basketball game that will benefit HHS teacher Gina Vacha and HHS secretary Ann Churman!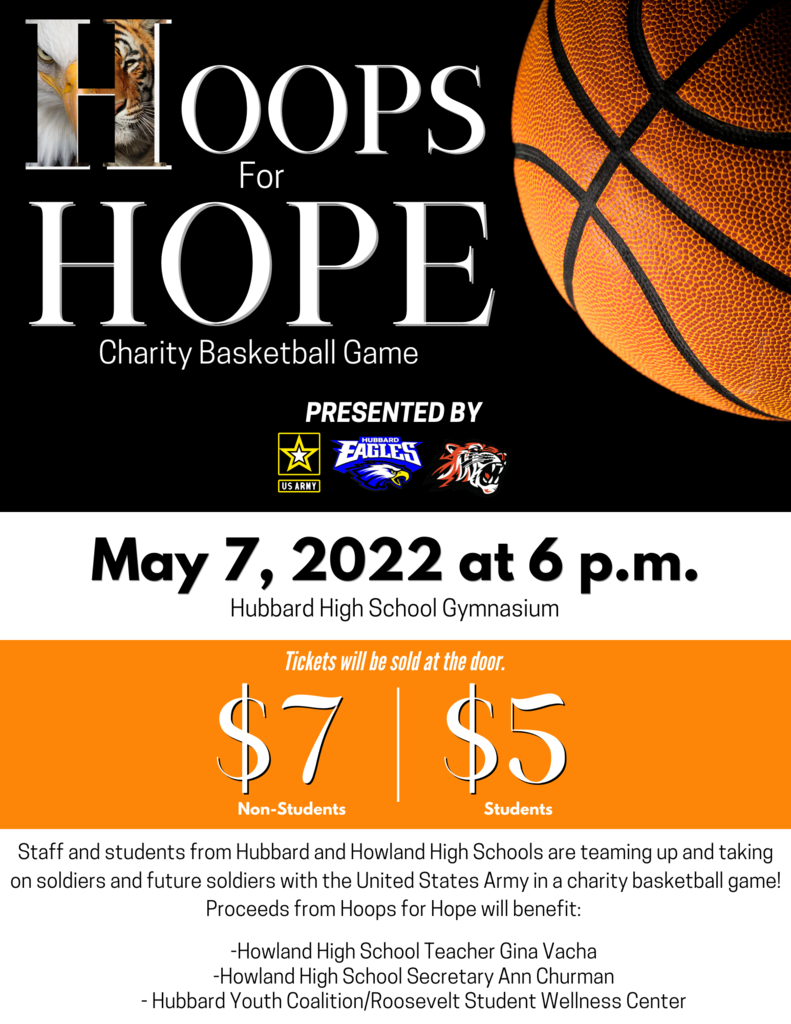 Earlier this school year, the district purchased a new mascot costume. However, our Tiger remains nameless. So, we are asking for our students' help in coming up with a name by hosting a mascot naming contest! The winner of the contest will be announced at the All One Showcase on Thursday, May 12, 2022. More details about the contest will be announced next week!
Good Afternoon. The pretzel fundraiser is coming to a close. Please return any money you still have at home or any unopened boxes to Howland Springs no later than Monday, April 25th, at 2:00. Please put your child's name on the envelope or box Thanks!
There is a change to Friday's lunch (4-22-21): We will now serve French Bread Pizza with green beans. Thank you.
This is a reminder that Howland Springs will have their Spring Picture Day tomorrow, April 12th. Thanks everyone! Have a great evening.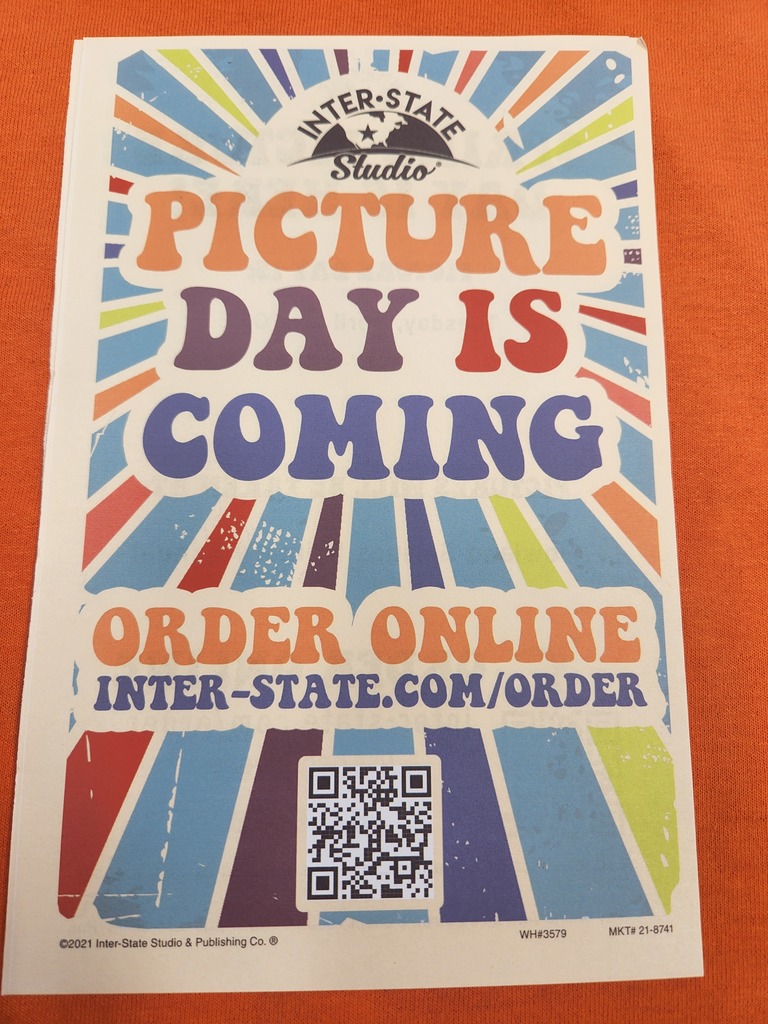 Each month, students are able to submit questions to the superintendent to be featured in our video segment Sit Down with the Superintendent. Check out our first official episode of 2022 here:
https://www.youtube.com/watch?v=fD1KzLkyQXc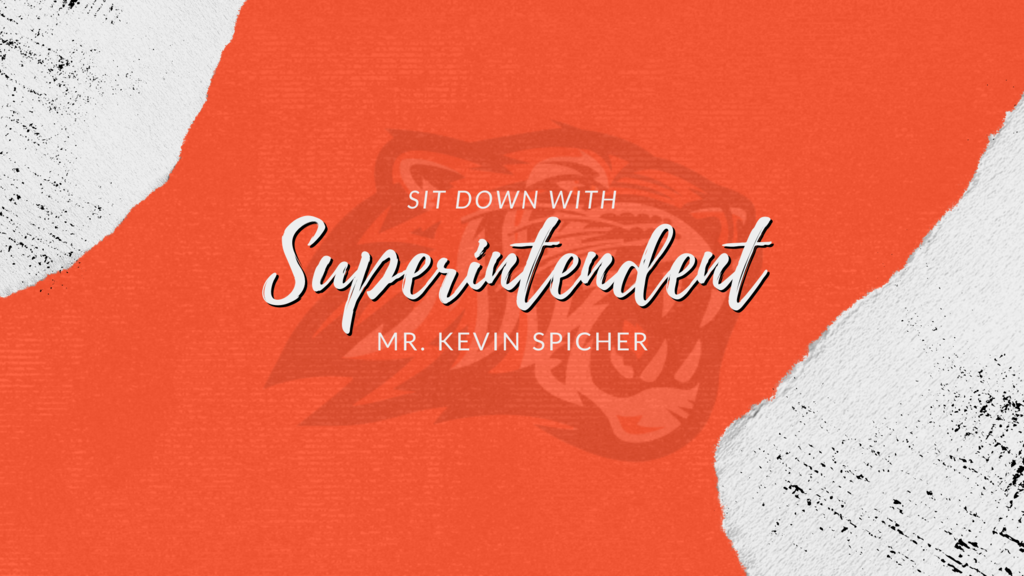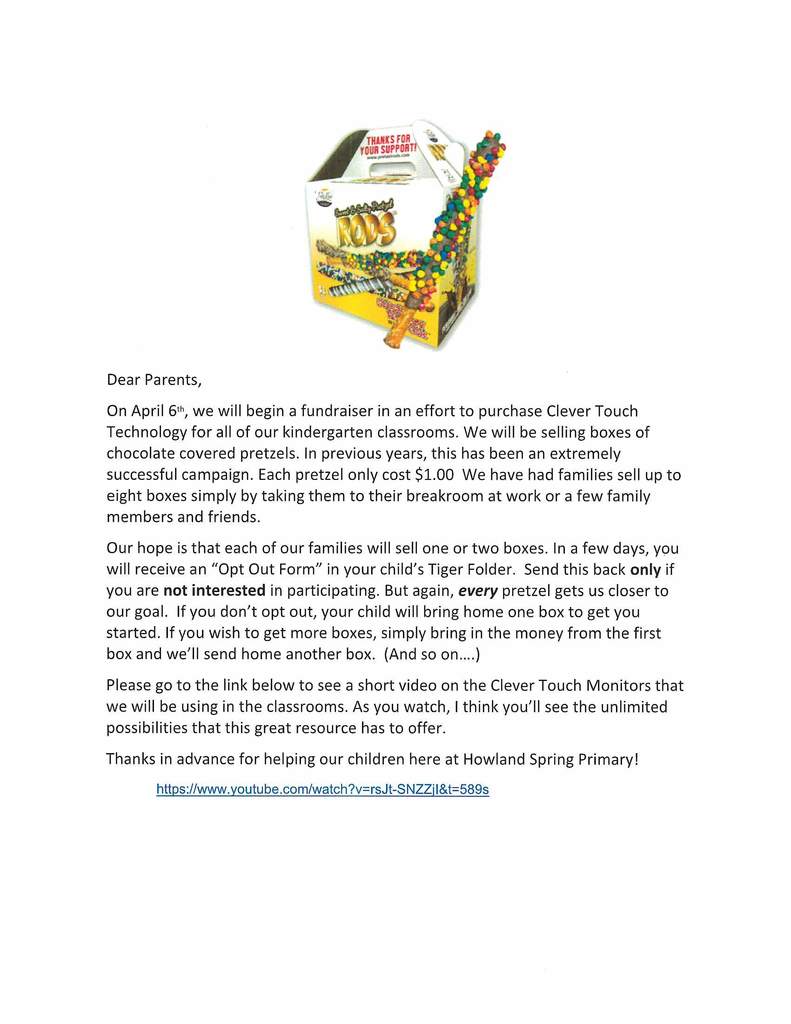 Good evening. This is a reminder that because the third quarter is coming to an end, the students will be dismissed one hour early this Friday, March 25. Thank you.