Kindergarten students at Howland Springs Primary celebrate symbols of America.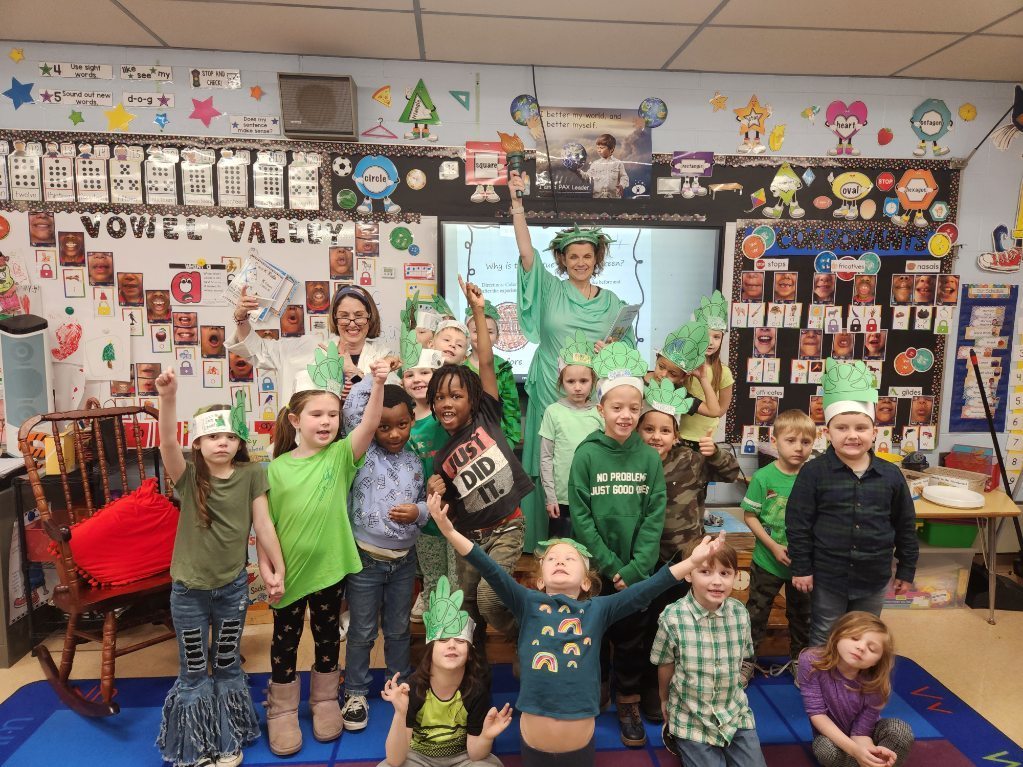 Hello. Just a reminder that this Friday, March 24, is the end of the third quarter. As a result, it is an early release day. Dismissal will begin at 2:20, one hour earlier than the regular time. Thank you.
Good Afternoon, Just a reminder that there will be NO school for students this Thursday, March 9th. Teachers will be attending professional development throughout the day. Thank you.

We are hiring substitute bus drivers! If you enjoy working with children, are dependable and motivated, we will train you to become a substitute bus driver! We offer in-house training, great working conditions and part-time hours. If you are interested, please call our transportation department at 330-856-8212 for more information!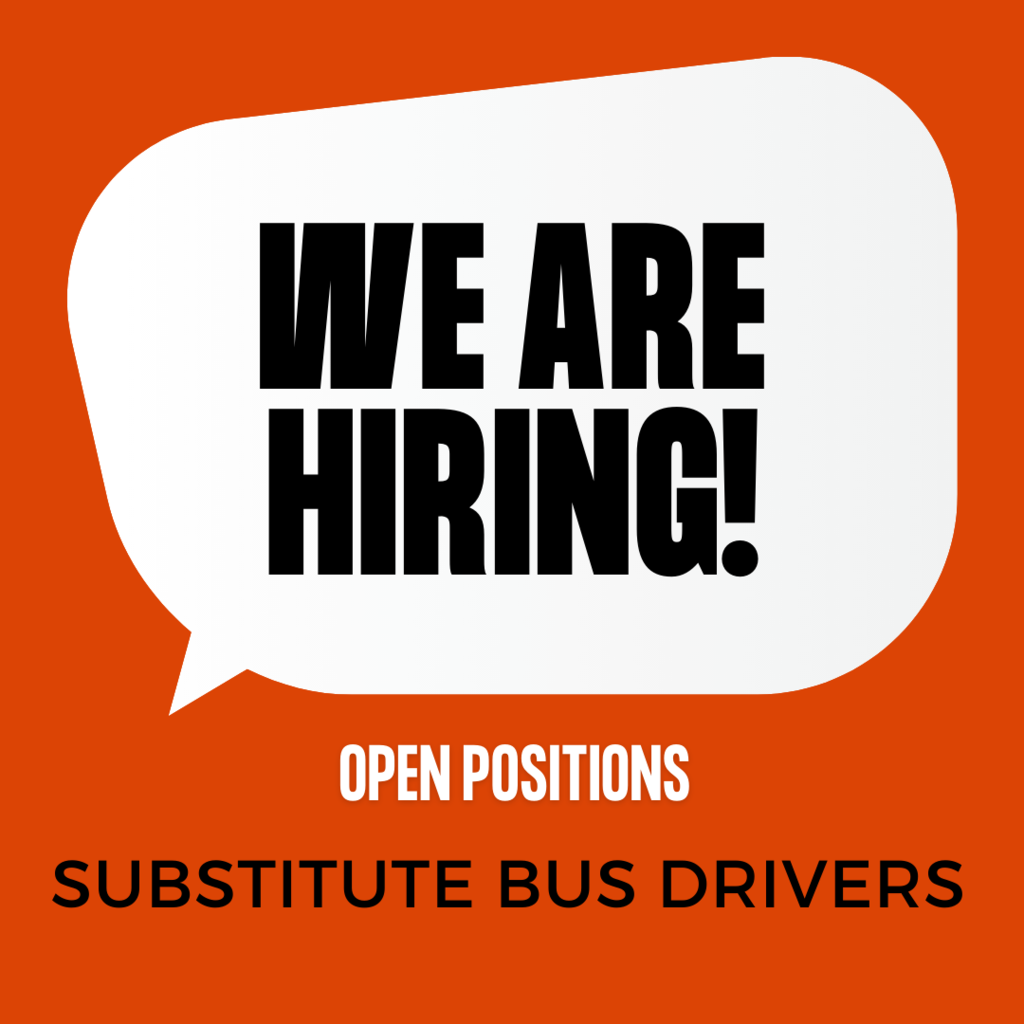 We want to thank all of our school counselors for their dedication to our students!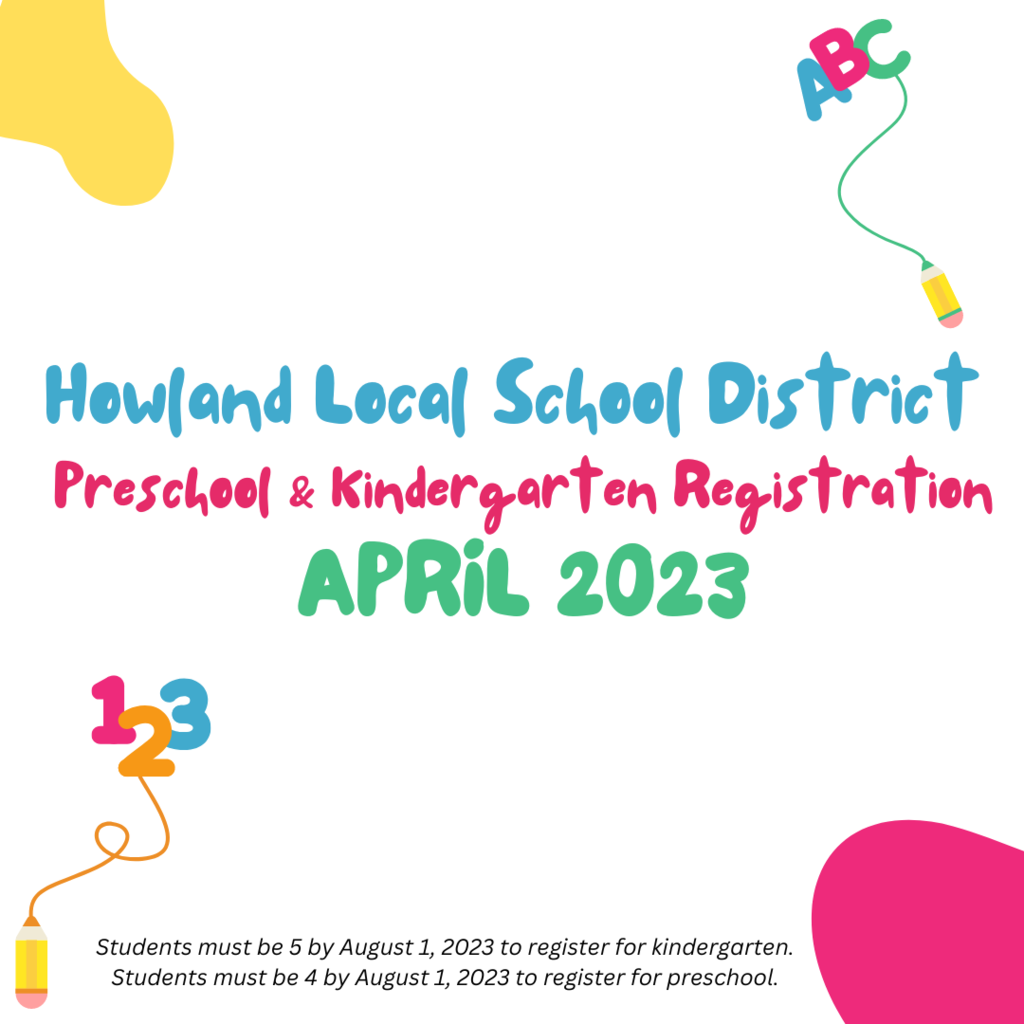 Don't forget, the Howland Winter Wonderland is this Friday! We hope to see you there!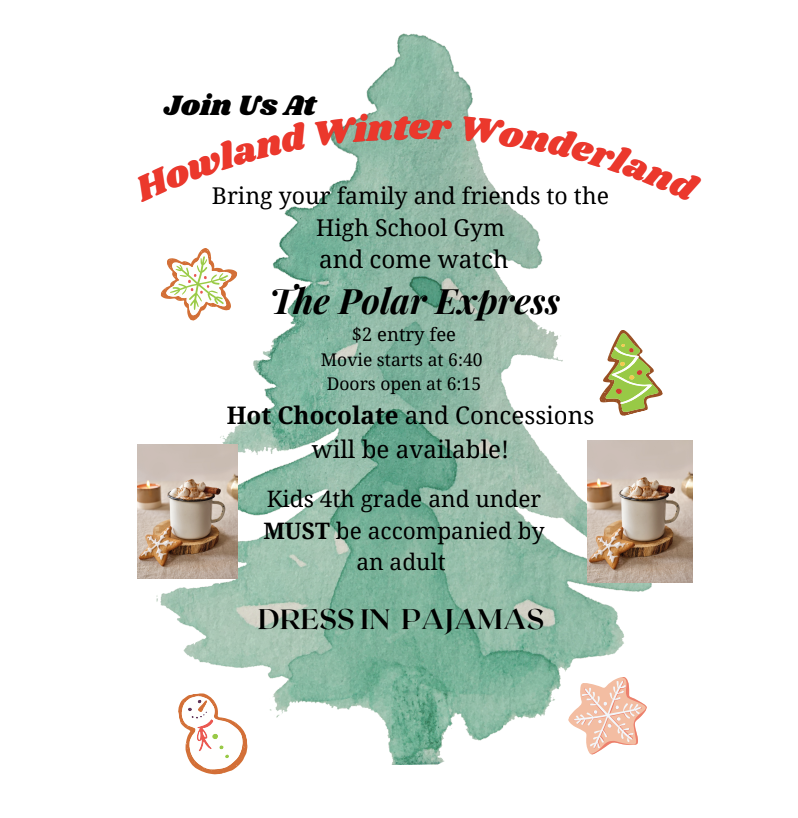 We invite all Howland Schools families to attend the Howland Winter Wonderland on Friday, December 16 at the high school gymnasium for a showing of The Polar Express!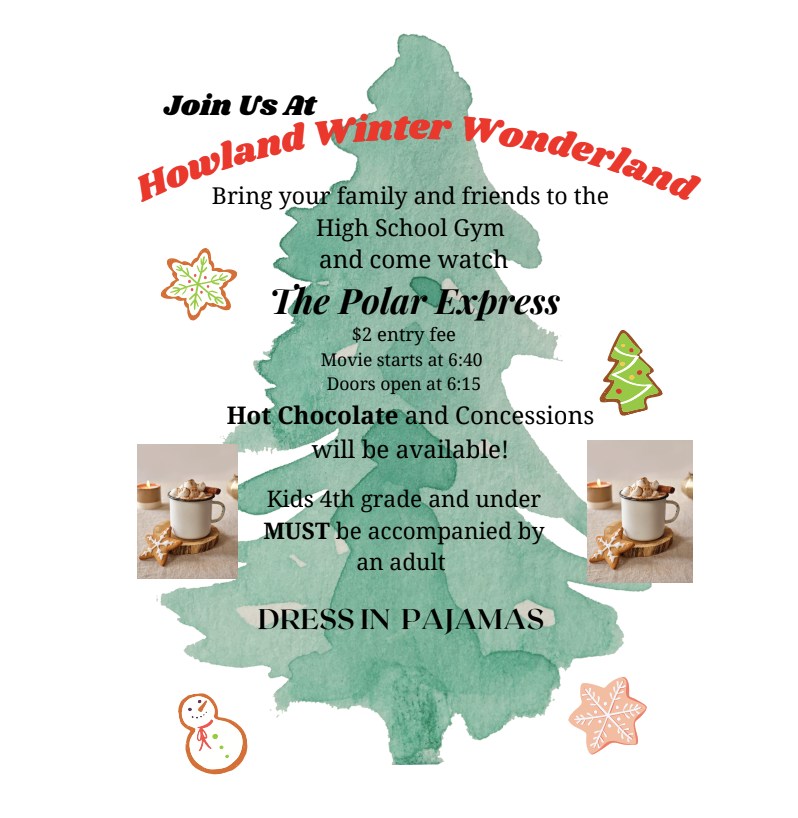 Good Afternoon Howland Springs Families. If you would like to attend the Breakfast With Santa on December 17 and have not yet completed your RSVP, please use the invitation sent home earlier and scan the QR Code to make your reservation. Please do this by tomorrow, December 7. Thank You
Please know that on Tuesday, November 22, we will have picture retakes for any family who either missed the original day or who were not pleased with the original pictures. (The original pictures must be returned to the school) Thanks. Mr. Clark. Howland Springs Principal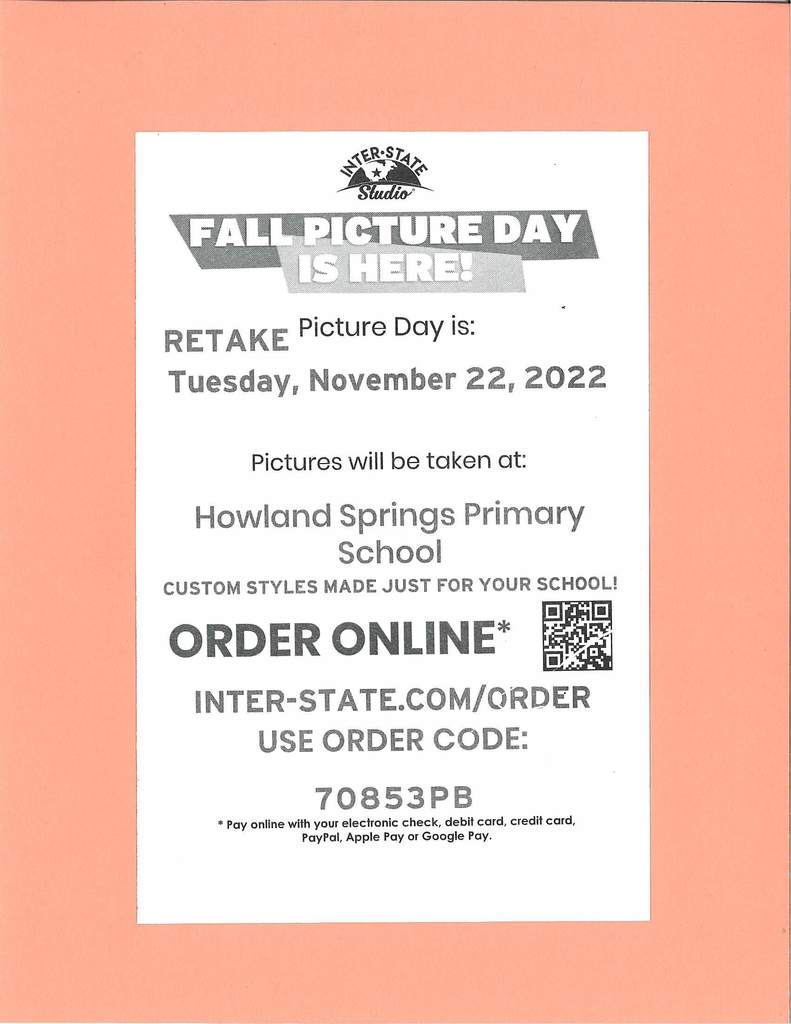 Dear Families, On October 26, we will be conducting a district wide safety drill. In preparation for that, the students here at Springs have watched a child friendly video introducing them to Stranger Danger/ALICE. Here is the link if you wish to view it.
https://www.youtube.com/watch?v=IrbwtcfCbVM

Our newest Little Tigers take a group photo in Mrs. Baker's class on their first day of kindergarten.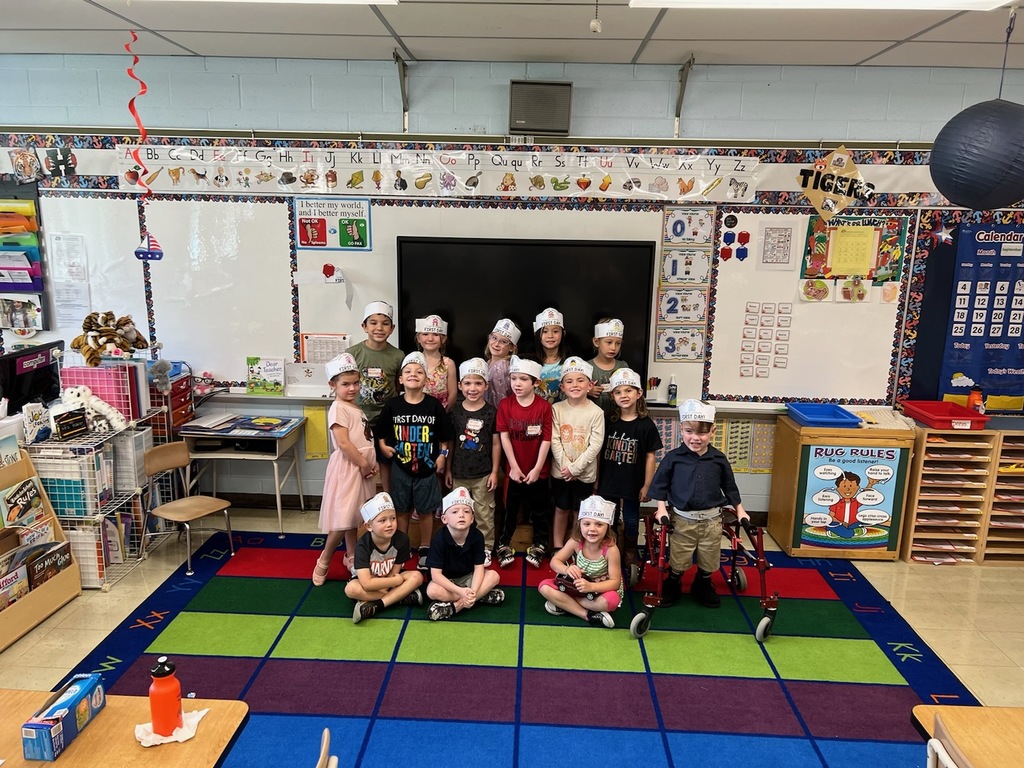 Dear Tiger Families, There will be a very important informational meeting on Thursday, September 8, at 7:30 PM regarding many Tiger Events that are occurring in all of our buildings. The meeting will be held at HC Mines in the cafeteria. It is open to anyone that wishes to be involved at these amazing building events. Thanks and see you there!

We look forward to seeing our preschool, 5th, 6th, 7th and 8th grade families tonight!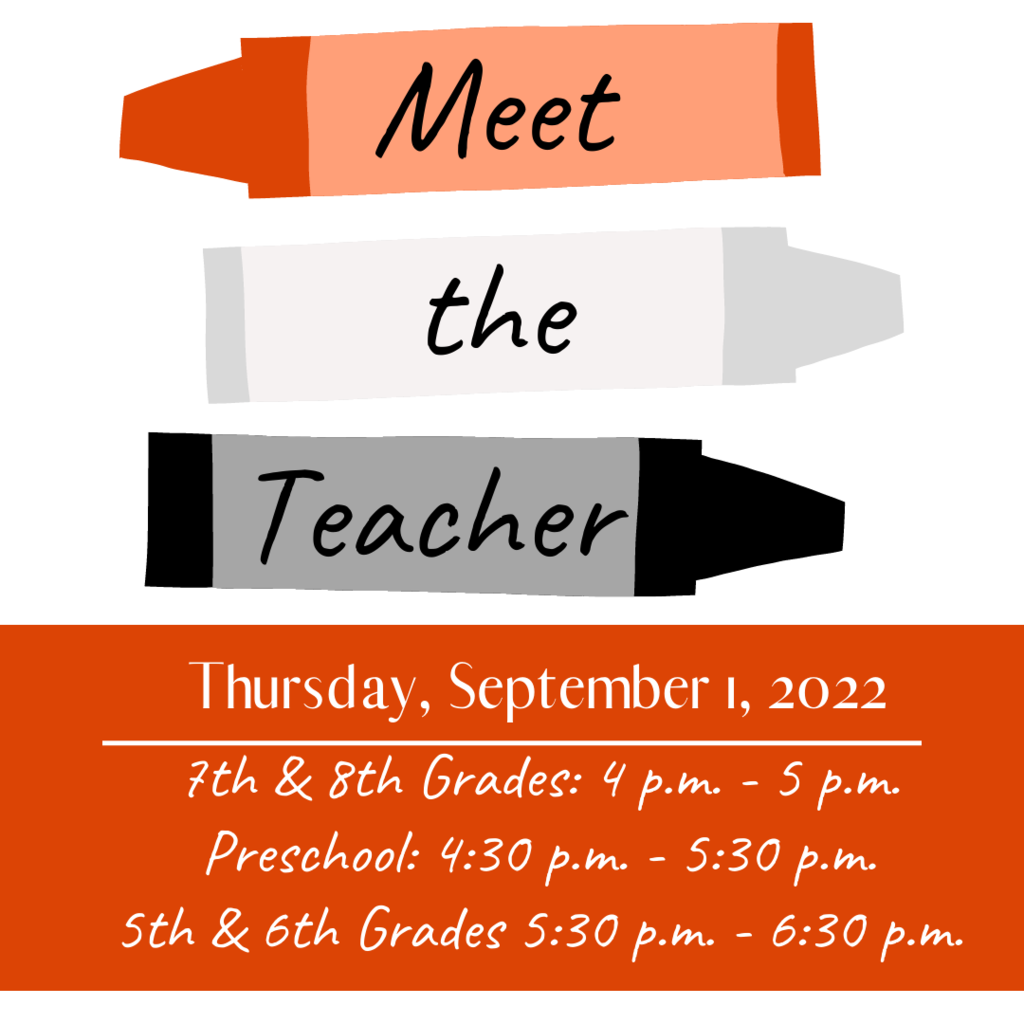 We look forward to seeing our preschool, 5th, 6th, 7th and 8th grade families tonight!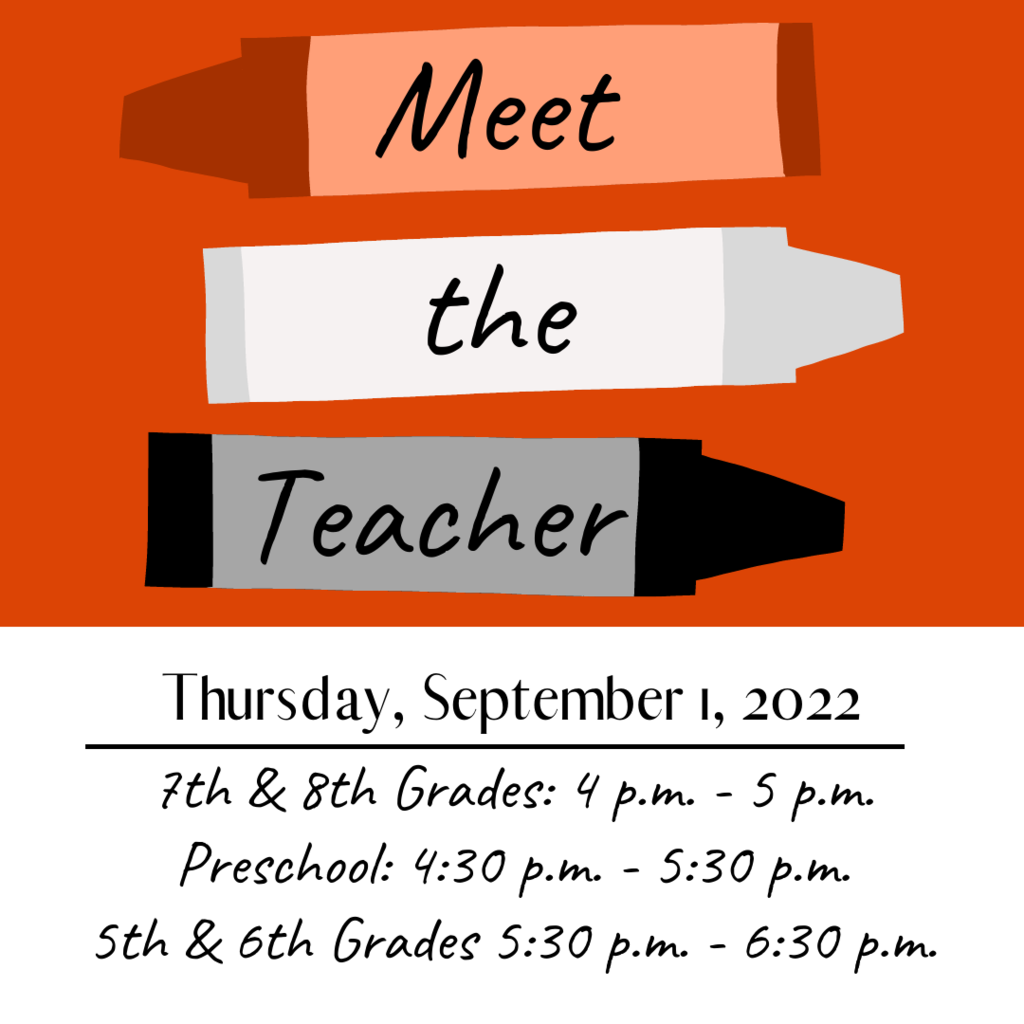 We look forward to seeing our preschool, 5th, 6th, 7th and 8th grade families tonight!

We are excited to kick off the 2022-2023 school year! We invite you to print one of our 1st day of school signs for your back-to-school photos next week! Click here to download a sign:
https://5il.co/1h3v3

REMINDER: Due to the expiration of USDA waivers, school meals will no longer be offered free of charge to all families this school year. Howland families will once again be asked to complete and submit a free/reduced meal application in order to qualify for assistance for the 2022-2023 school year. Applications will be extremely important and necessary for students in order to obtain meal assistance and to have school fees reduced or waived. PREVIOUS APPLICATIONS WILL NOT BE ACCEPTED. You can complete the new form at
www.payschoolscentral.com
, or pick up a copy in the main office. Forms must be submitted by October 5, 2022.
https://vimeo.com/742305638
Please check out our website-
www.howlandschools.com/o/hsps/page/back-to-school
You will see a list of important dates, information about our kindergarten orientation, student pick up/drop off procedures, & other resources. If you have not completed your final forms please do so.