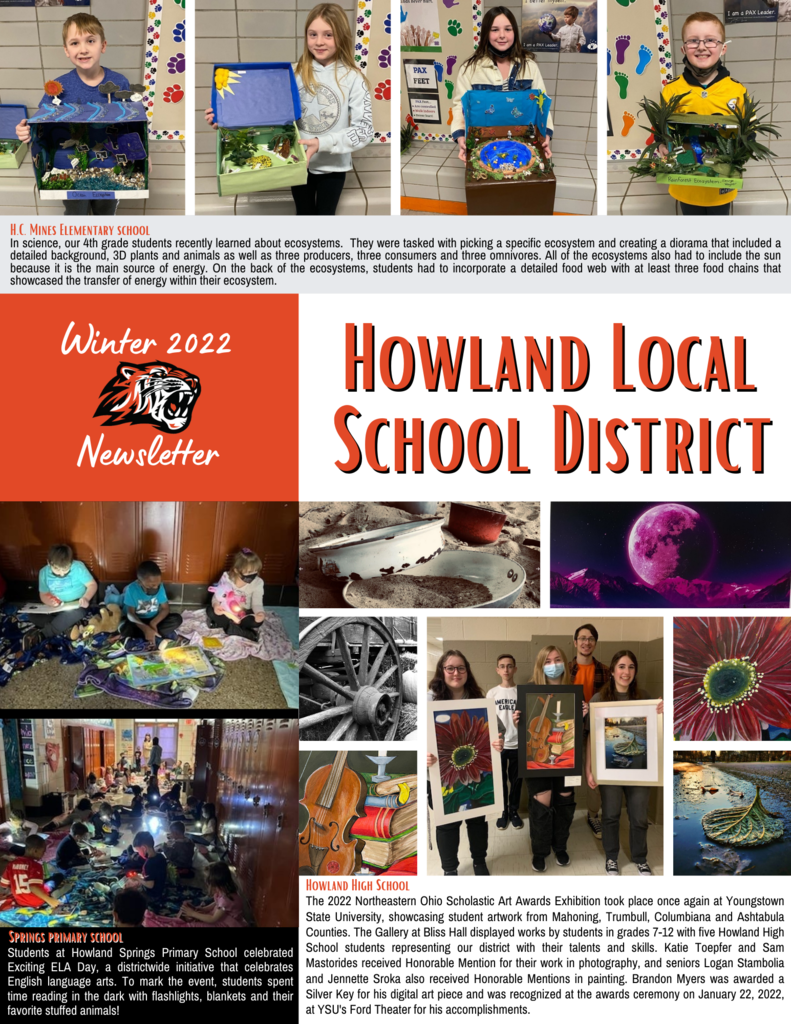 Students in Jason Lee's College Credit Plus Environmental Science Class got a front row seat to the Ohio Division of Wildlife's annual egg collection at Mosquito Reservoir. Each year around this time, the Ohio Division of Wildlife collects hundreds of quarts of walleye eggs from female walleye at Mosquito Lake to help ensure a healthy walleye population. The fish are caught in nets, brought to the launch ramp to extract the eggs, and returned to the lake. The eggs are then fertilized and taken to a state fish hatchery where they are nurtured in optimum conditions and returned to the lake in April or May. Without these efforts, the walleye fishing so many people enjoy, would not be possible.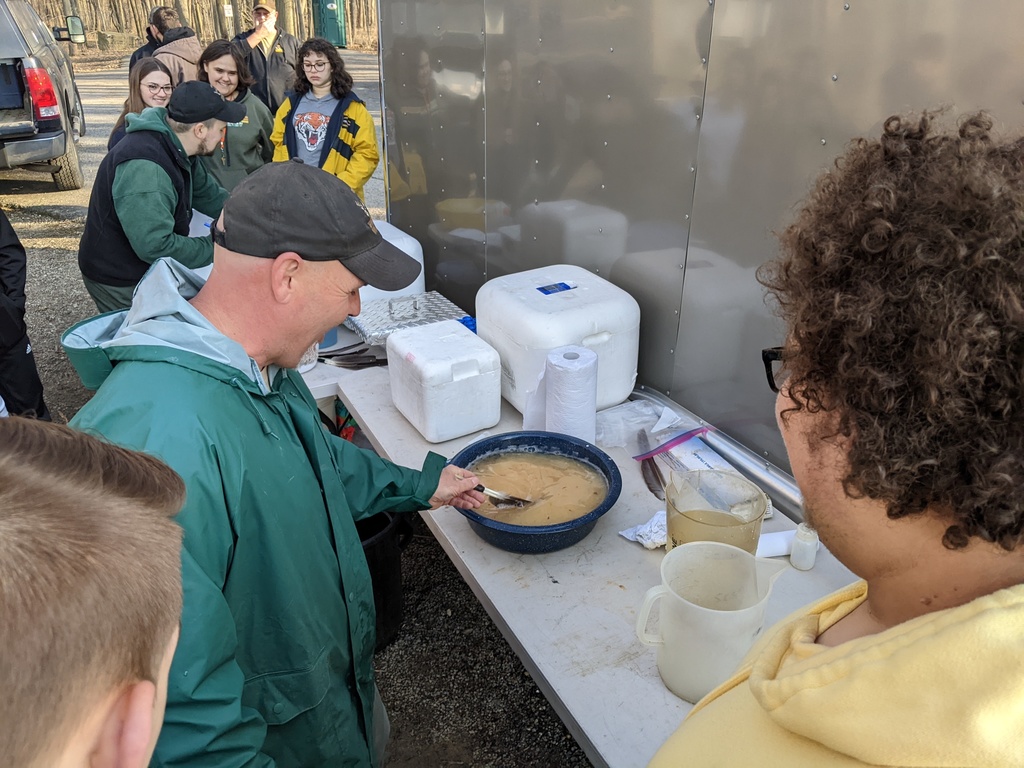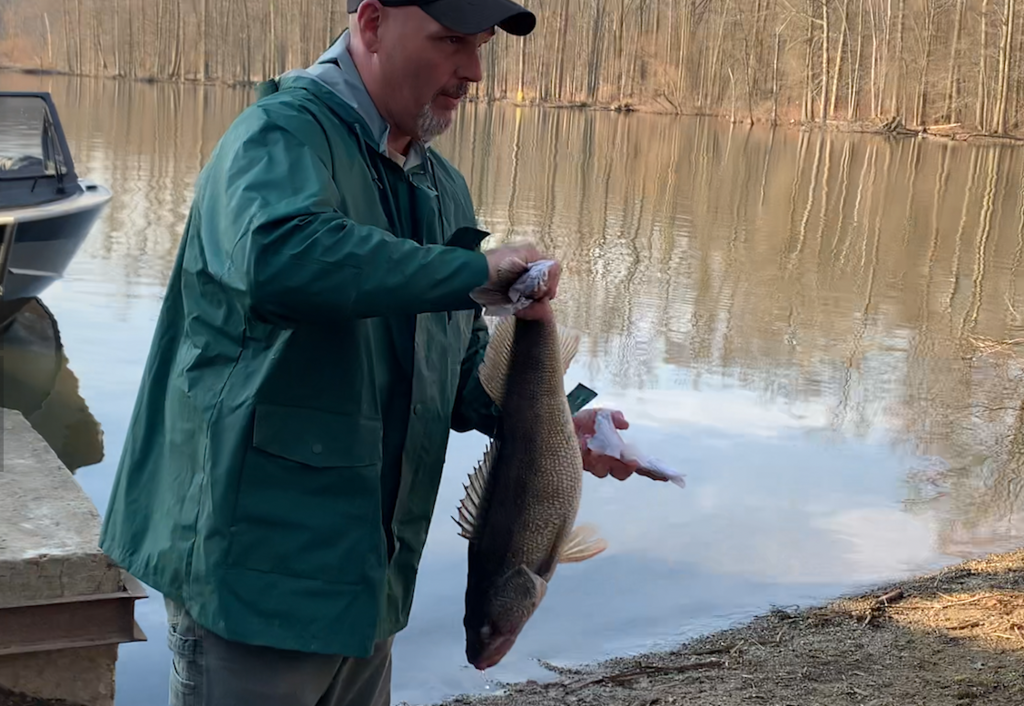 Students at HHS celebrated Marvelous Math Day on Wednesday by testing out their geometry skills by building an Origami flapping bird!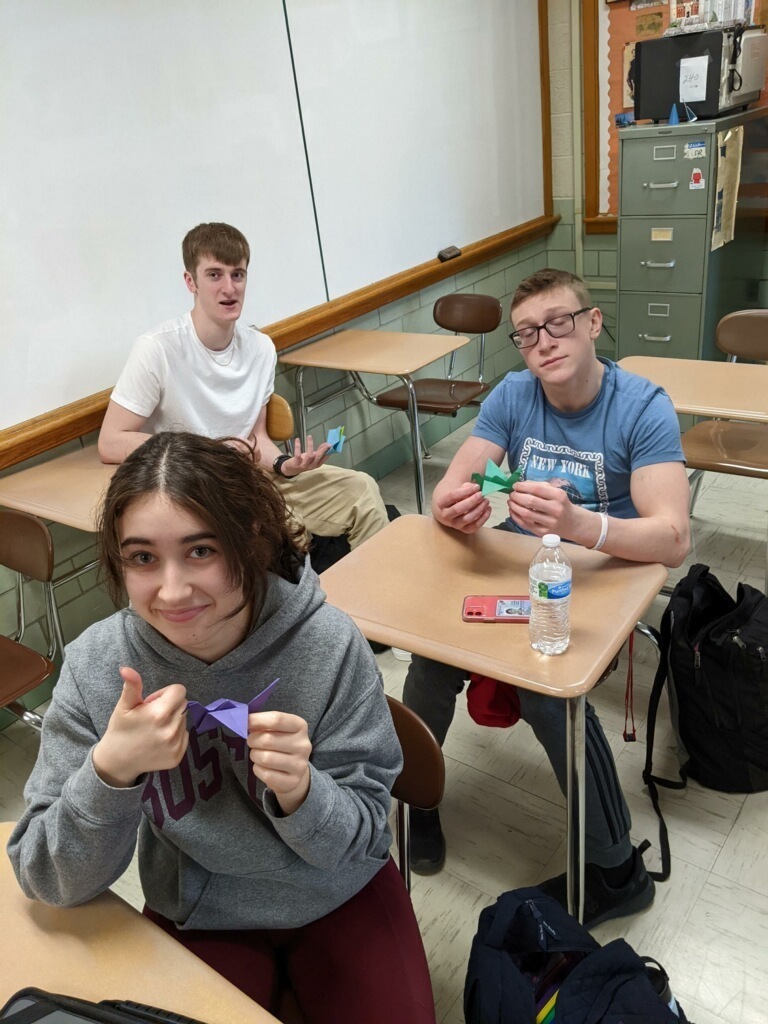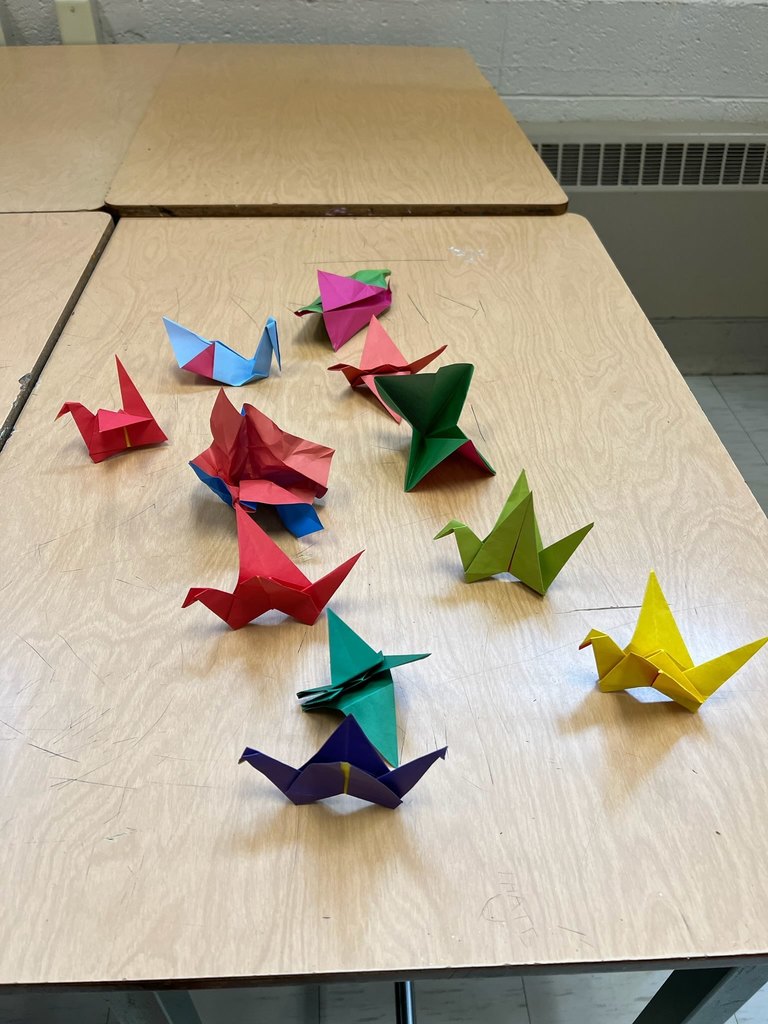 Congratulations to our Junior High Prep Bowl Team - Brady Snelson, Mason Sylvester, Bo Kuang, Dante Marsco, Lily Lussier and Justin Keating. They won the TCESC Junior High Prep Bowl Tournament, beating out 19 other teams from the county for the top spot!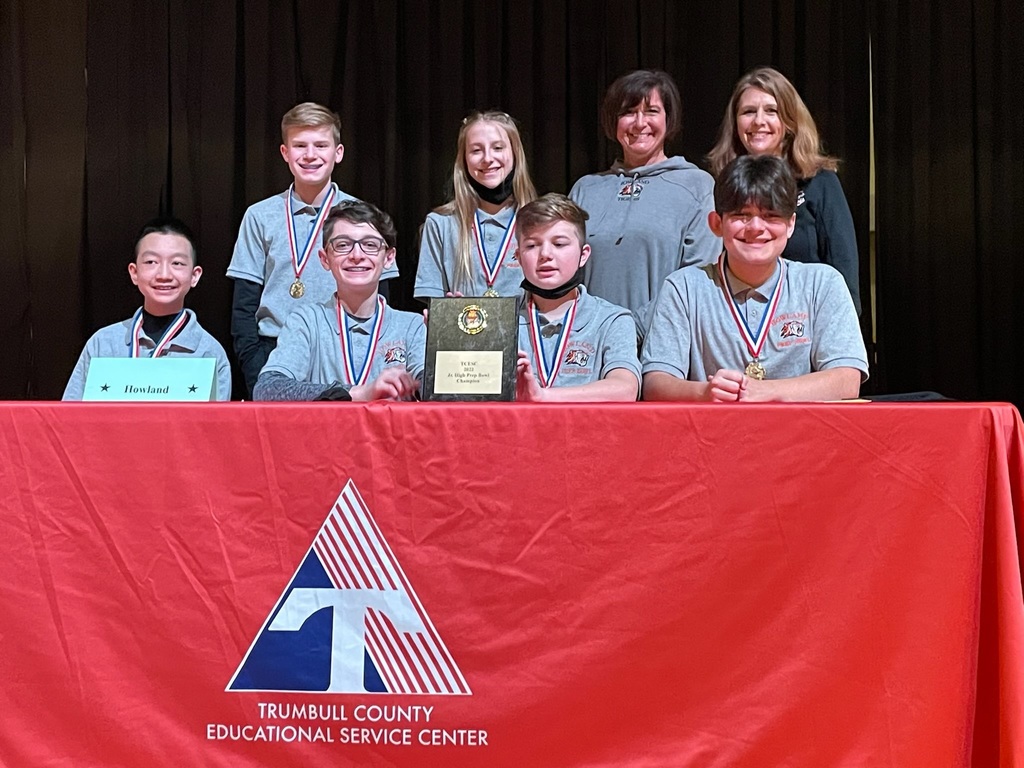 Recently, our 8th grade choir had the opportunity to sing the National Anthem at the Cleveland Charge game!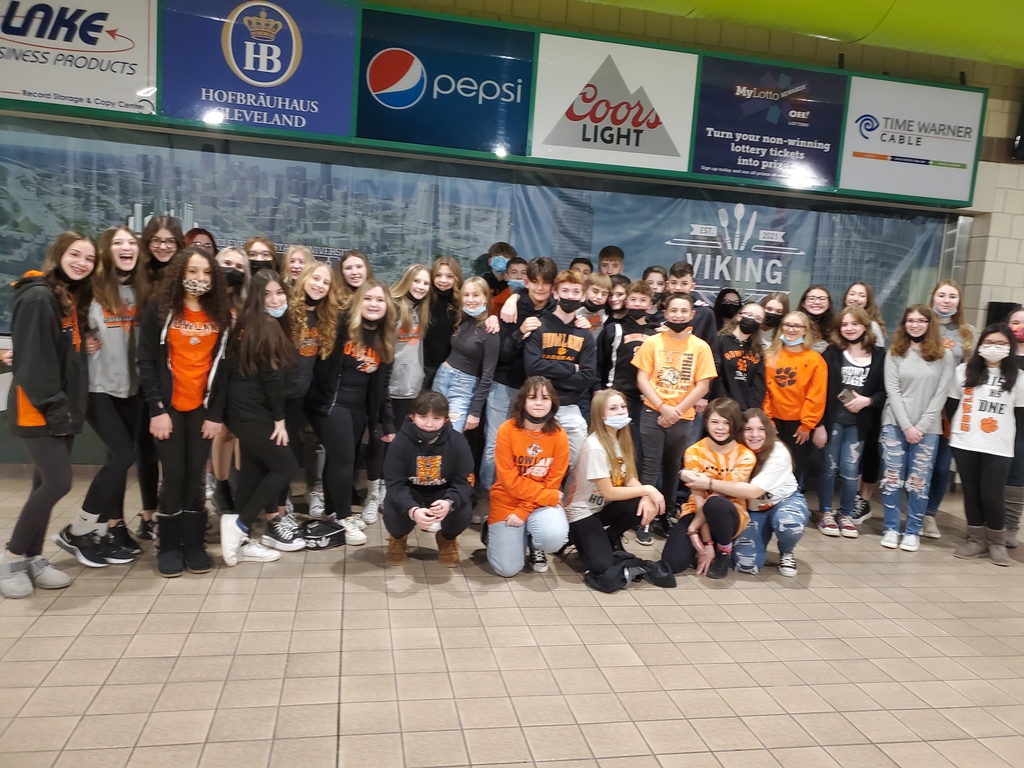 Today, OMEA District V hosted its Honors Jazz Band rehearsal. This is the first year for Honors Jazz Band. There are 18 students from Trumbull County participating in the event, including two students from Howland. All students had to audition for this opportunity. There are 60 students total in the band. Ashtabula and Mahoning Counties also make up District V. The OMEA District V Honors Jazz Band will perform at DeYor on Saturday, January 29, 2022.

It's School Board Recognition Month. We thank our school board for their hard work and leadership!

The Howland Classroom Teachers Association worked to brighten the New Year for the students and surrounding community. They collected donations from teachers and staff to support 3 local organizations that directly feed and clothe Howland residents. The HCTA was able to give $550 to each of the following organizations: The Tiger Backpack Program, The Paw Pantry and The Bolindale Food Pantry.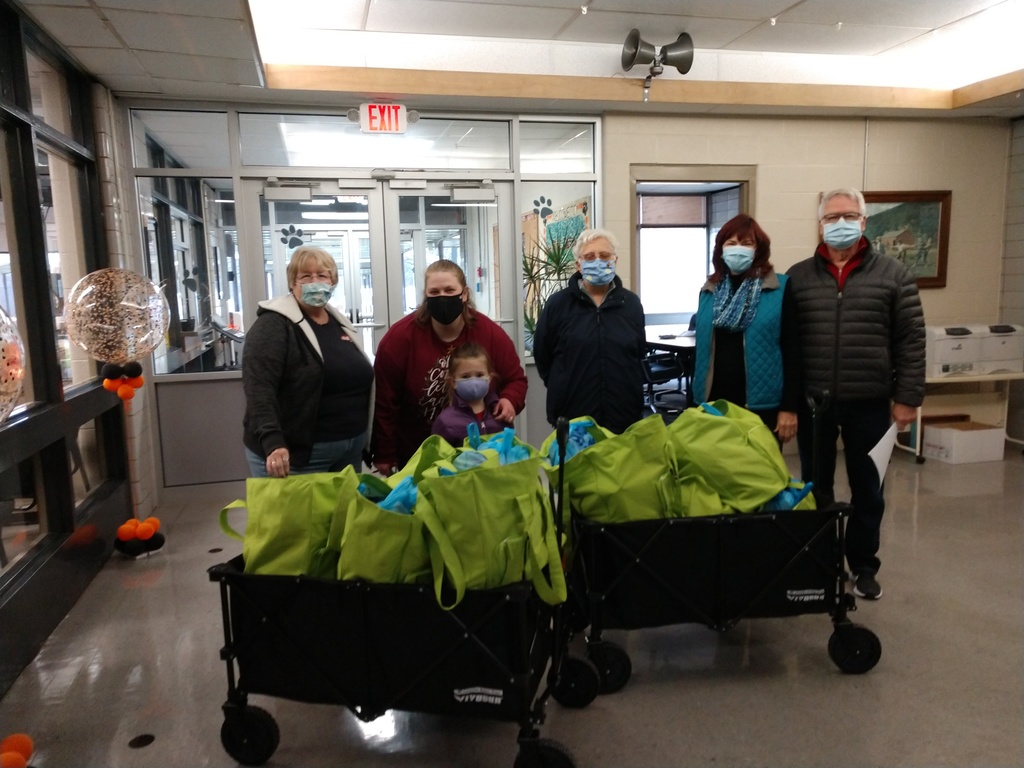 Two Howland High School students and one recent graduate are among some of the county's most impressive young leaders. Seniors Lukea Pitinii and Grant Myers, as well as graduate Maria Anastasiades have been nominated to be a part of the 2021 Class of Twenty under 20!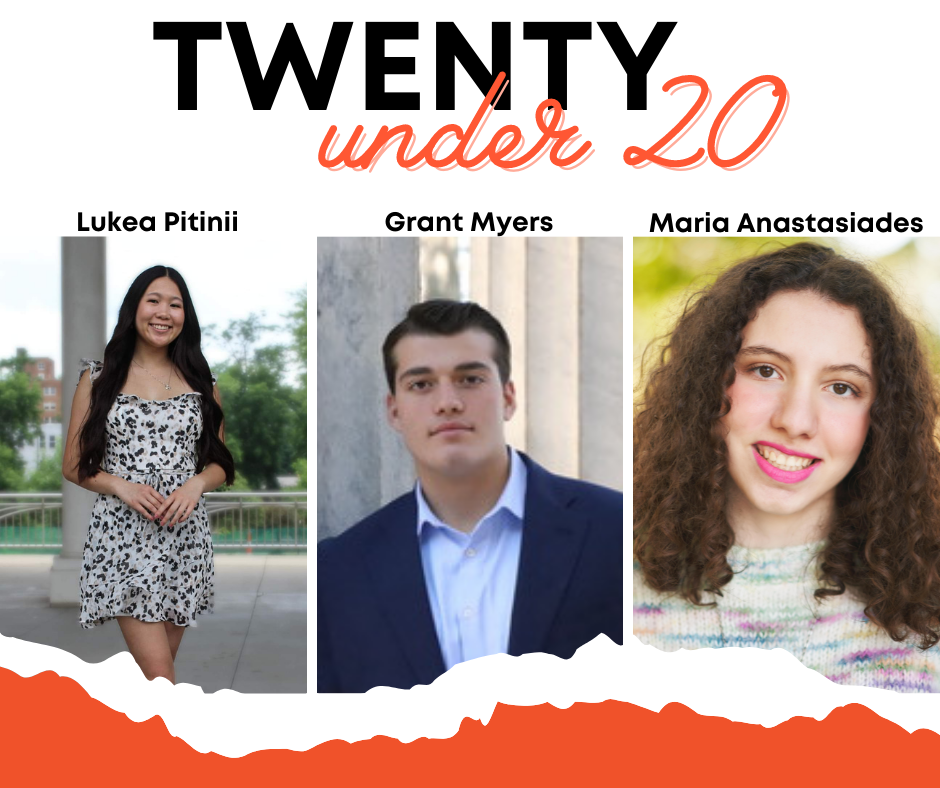 The parking lot construction at Howland High School is almost done! We look forward to this new configuration, which will provide a safe, designated drop off and pick up area for our students!

Happy Veterans Day from Howland Schools!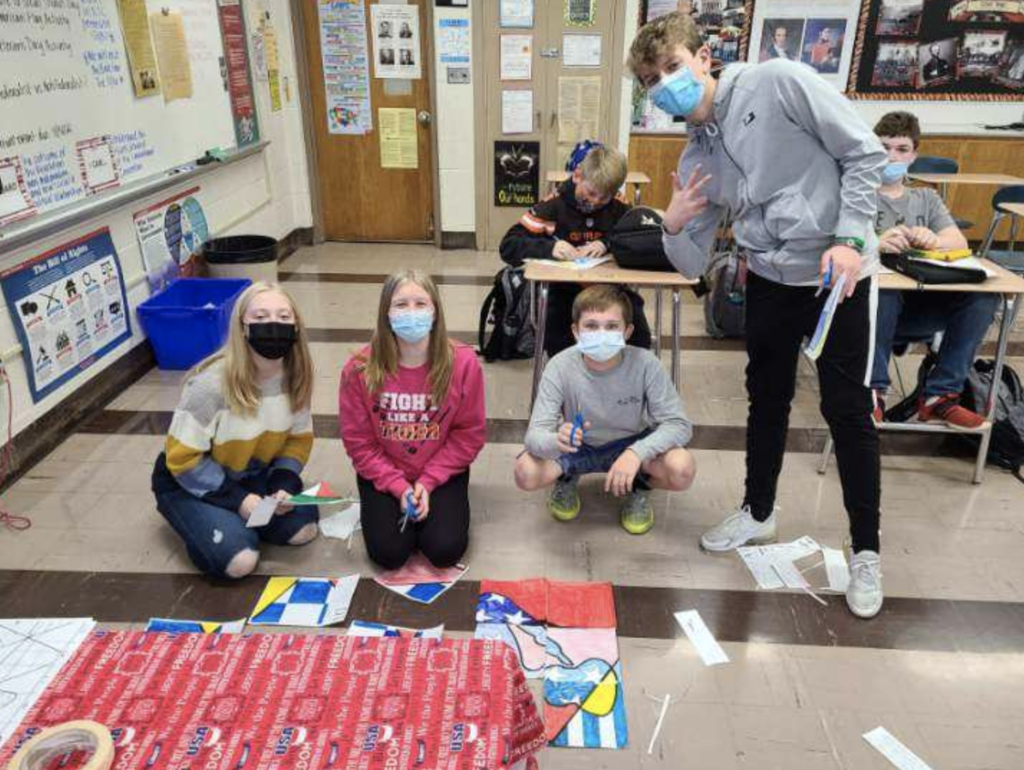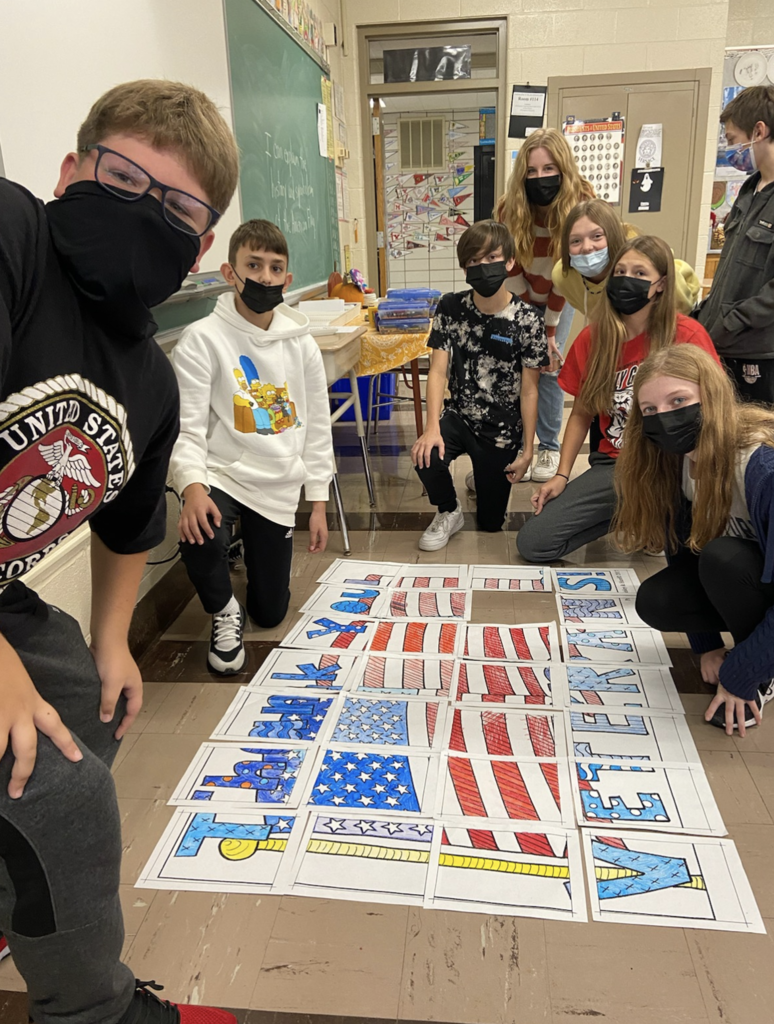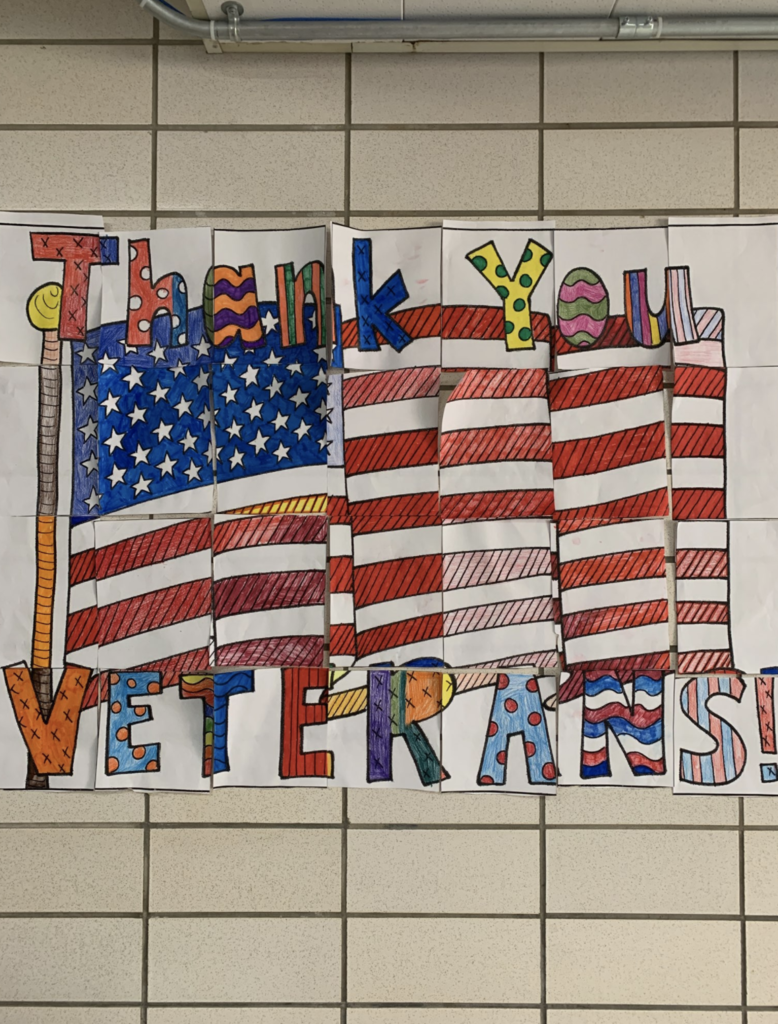 Happy Veterans Day from Howland Schools!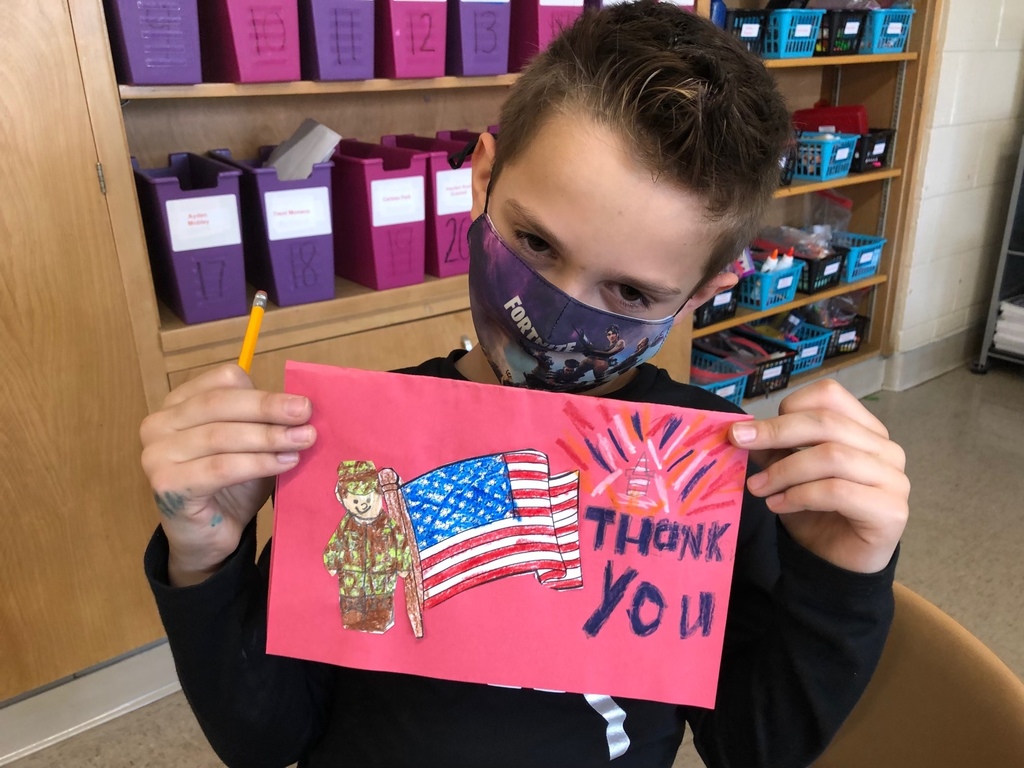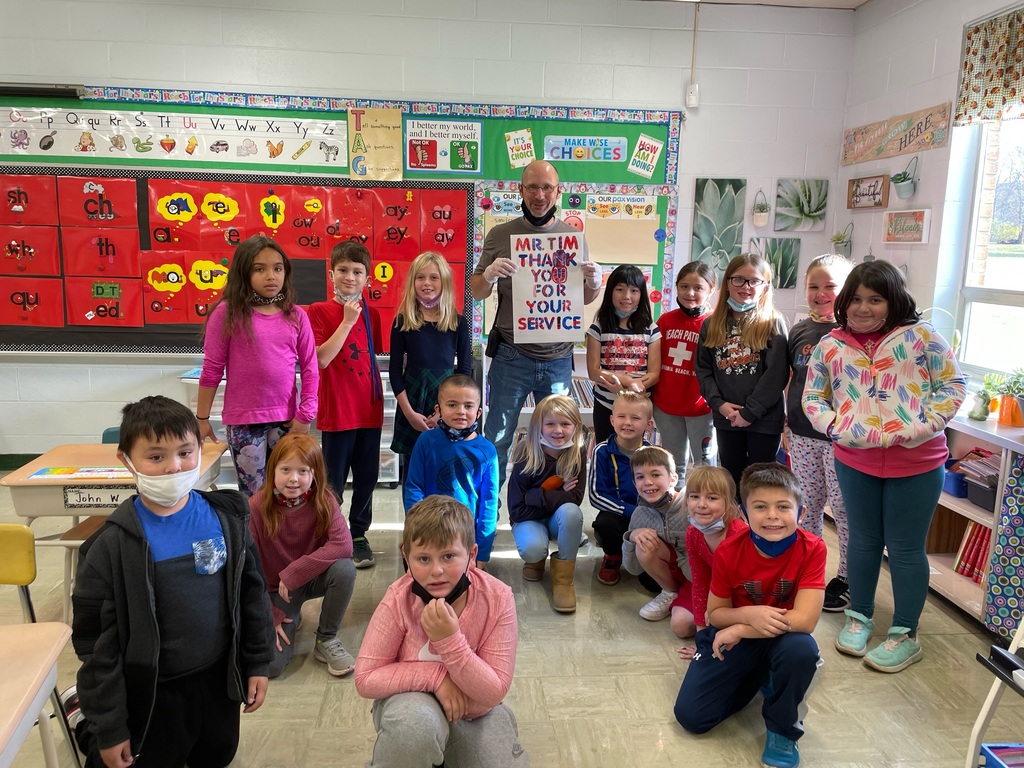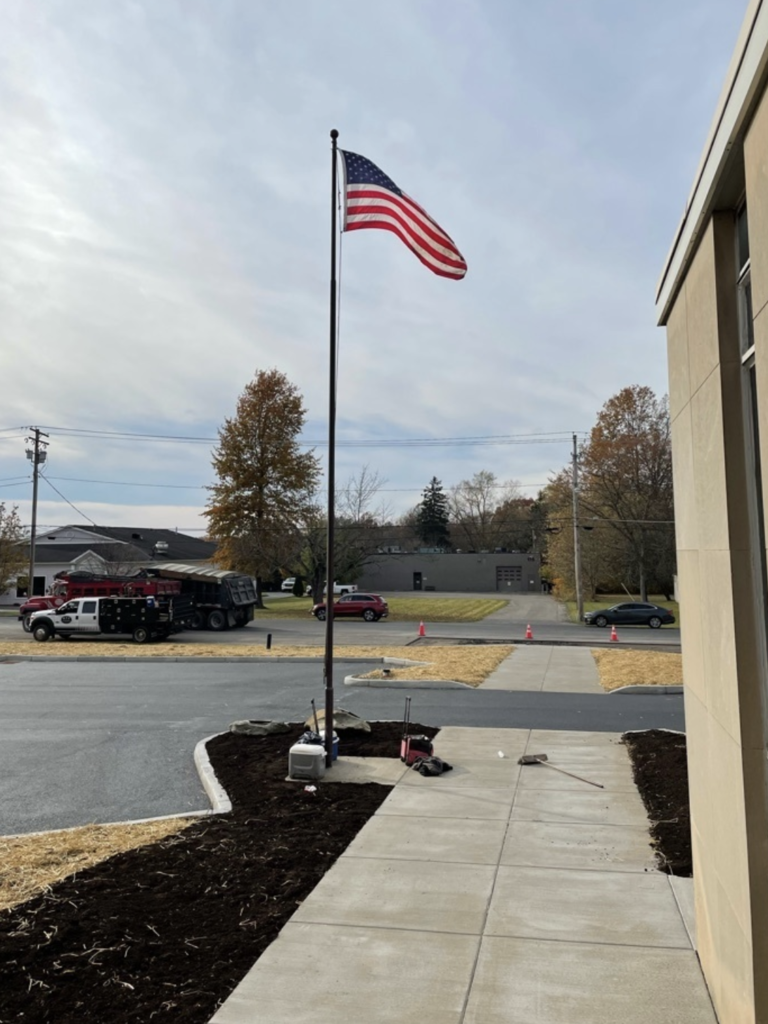 HMS is hosting Fall Fest on Friday, November 12, 2021! This event is open to middle school students only. Tickets are $7 and must be purchased online!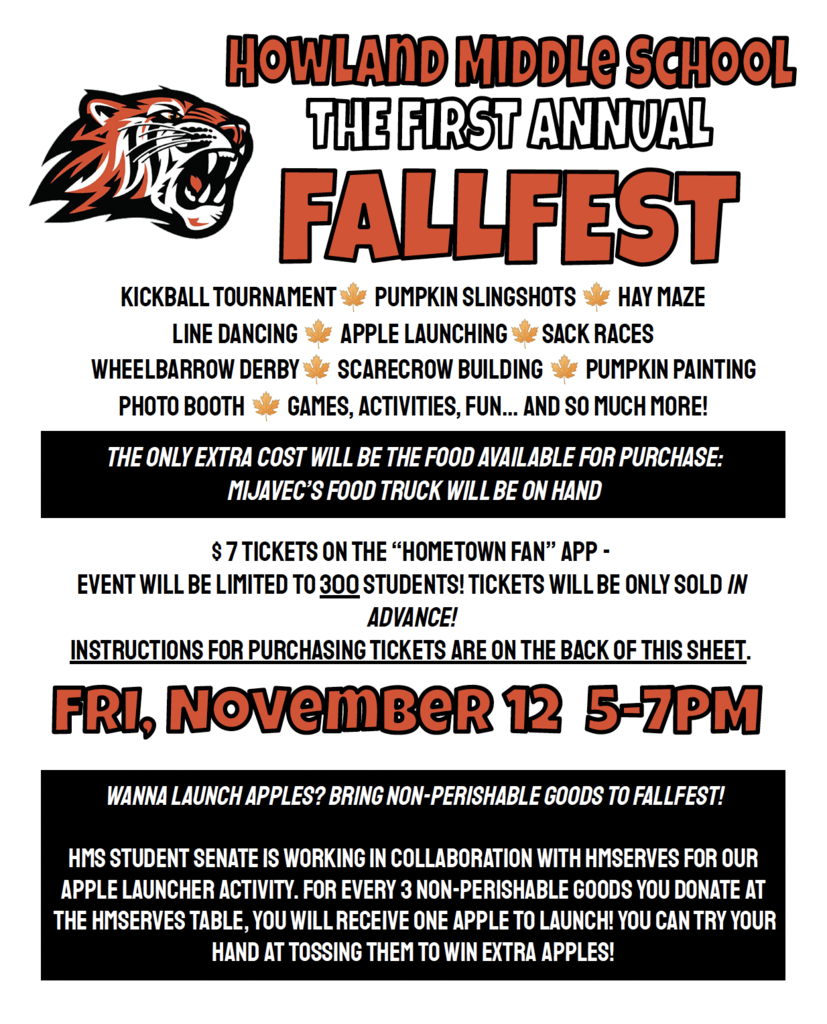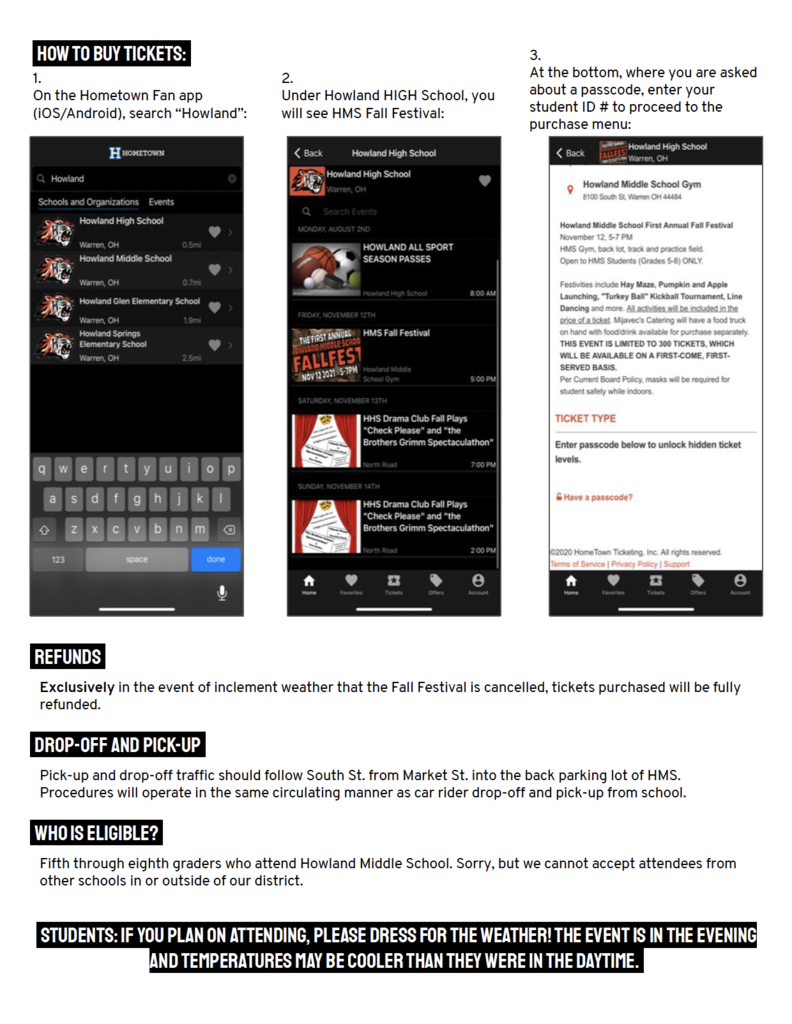 Through their continued support of our school community, members of the Howland Classroom Teacher Association recently distributed free seat cushions to spectators during the Boy Varsity Soccer Game, Girls Varsity Soccer Game and the Varsity Football Game!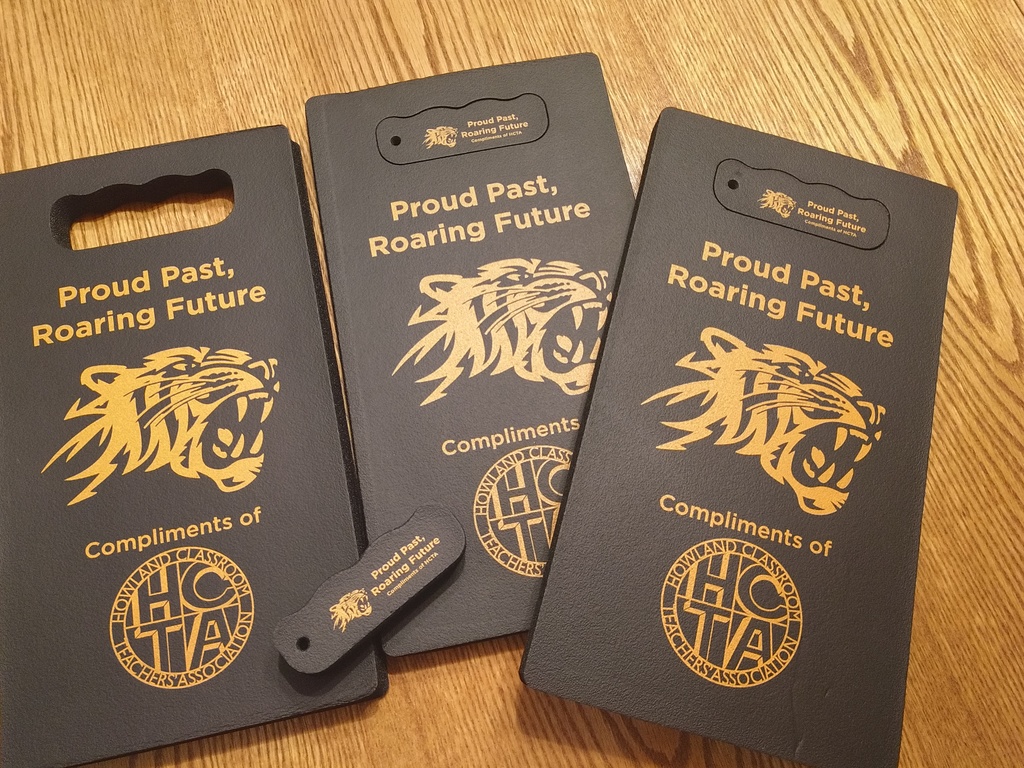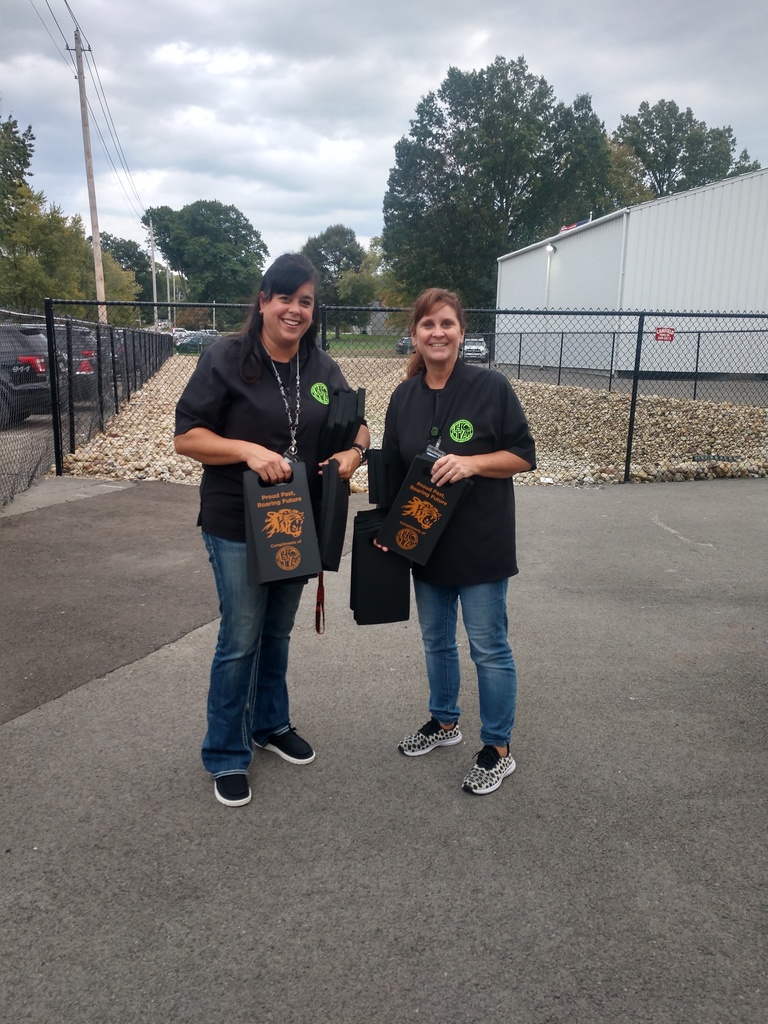 REMINDER: We invite you to attend our substitute hiring event on Wednesday, October 20th at the administration office!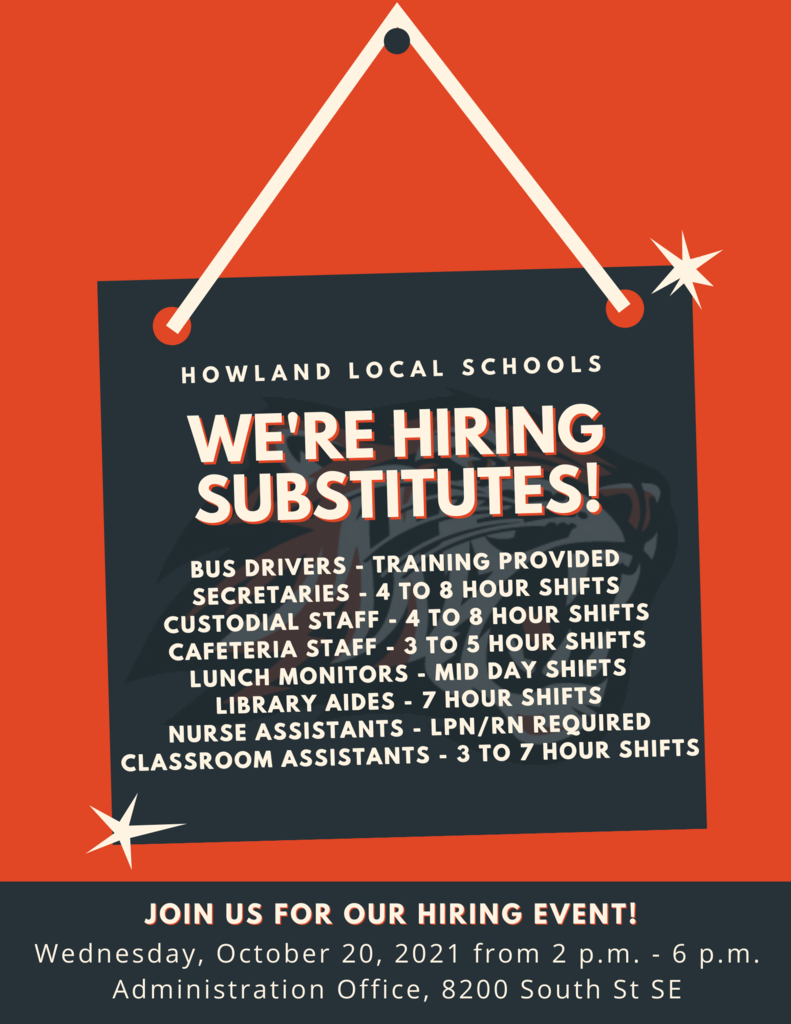 H.C. Mines wants to thank the Anthony V. Spano Foundation for the pallet of school supplies!