During the pandemic, the USDA issued waivers to child nutrition programs, allowing schools to offer free meals to students. These waivers expired on June 30. As a result, nutrition programs nationwide will be returning to pre-pandemic operations. Howland families will once again be asked to complete and submit a free/reduced meal application in order to qualify for assistance for the 22-23 school year. Applications will be extremely important and necessary for students in order to obtain meal assistance and to have school fees reduced or waived next year. PREVIOUS APPLICATIONS WILL NOT BE ACCEPTED. You can complete the new form at
www.payschoolscentral.com
, or pick up a copy in the main office. Forms must be submitted by October 5, 2022.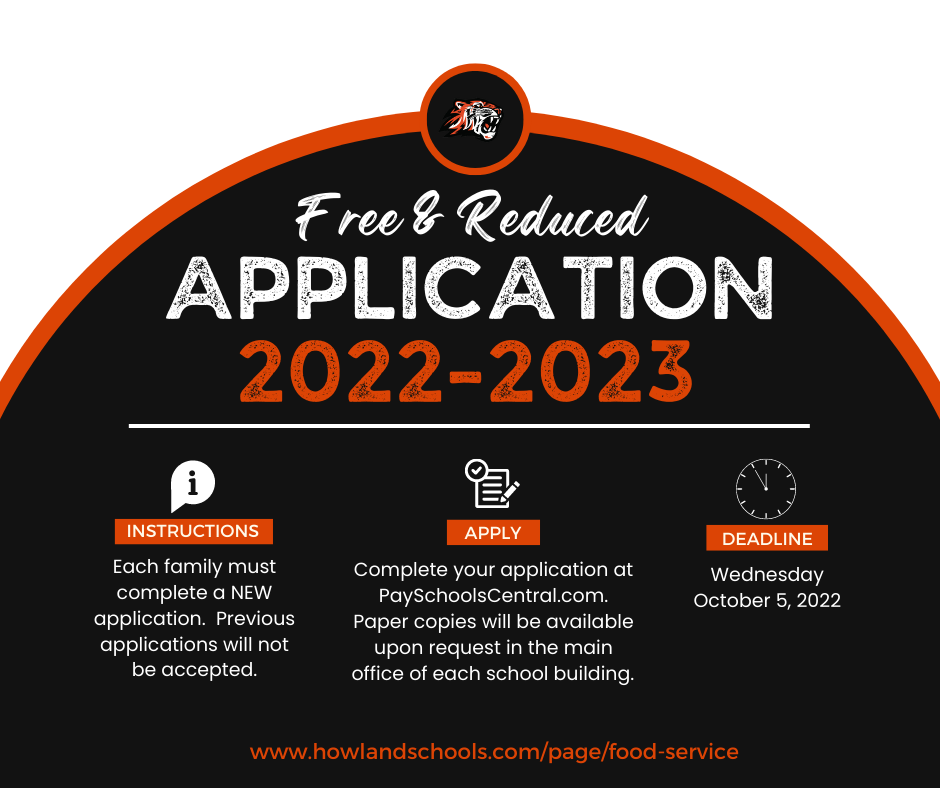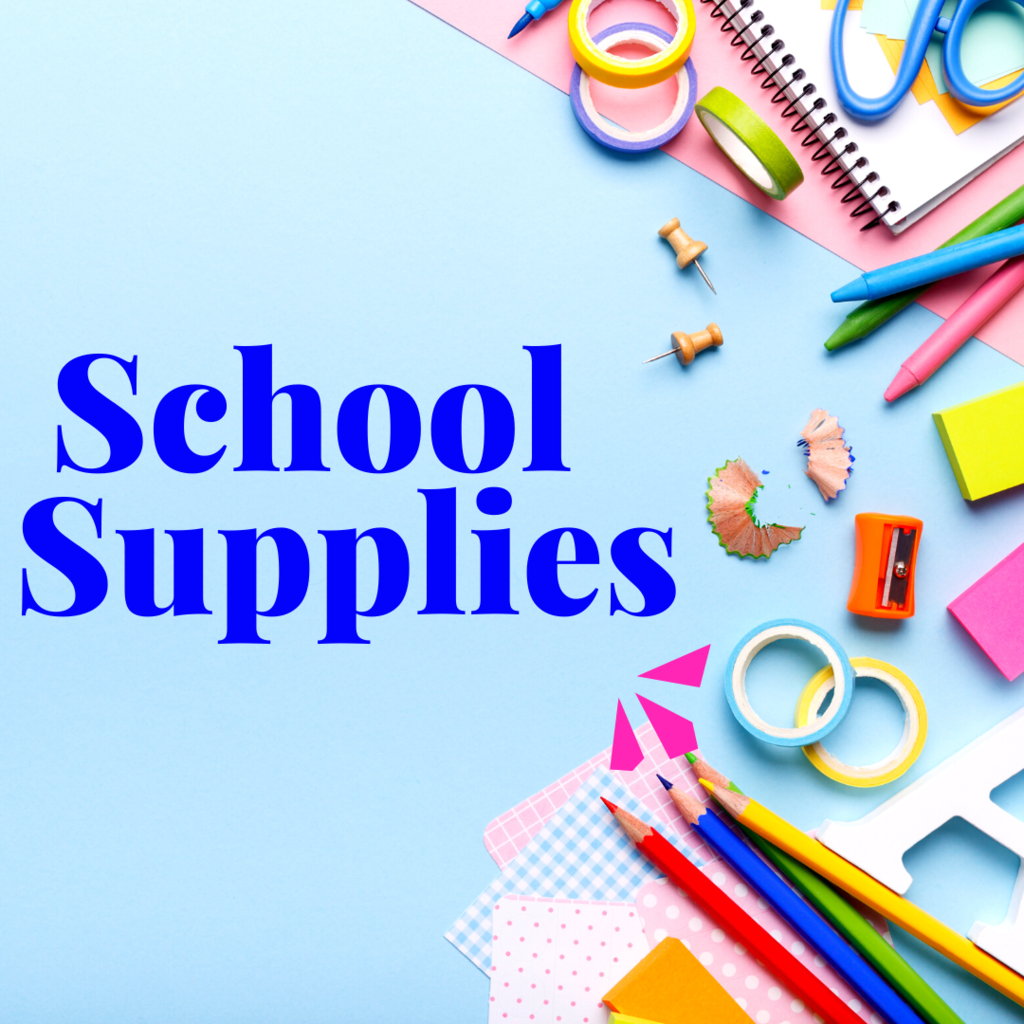 Mark your calendars!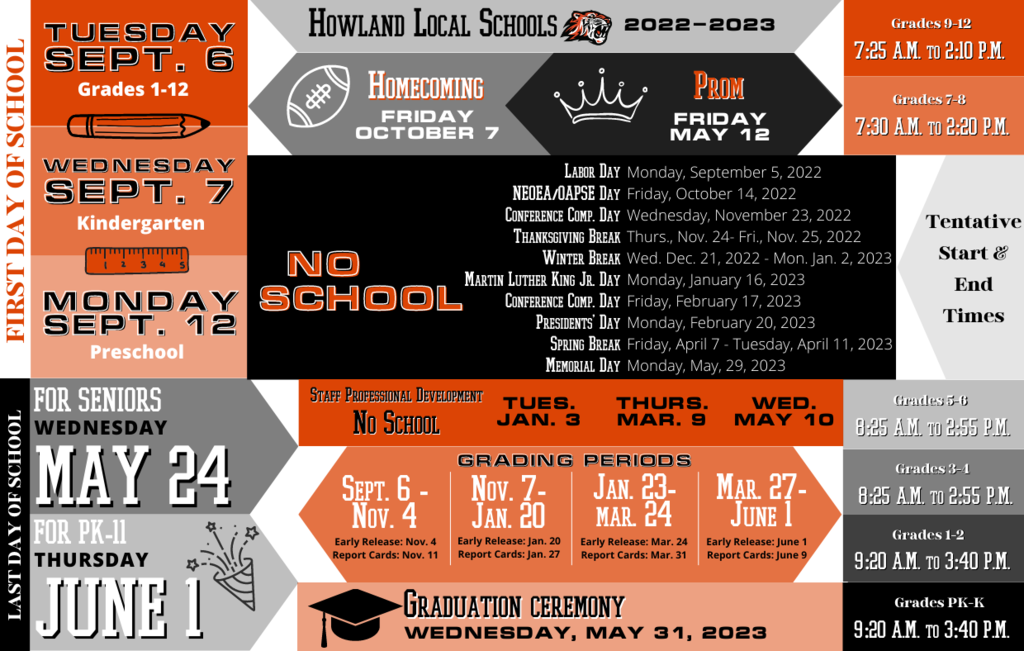 Hello Glen Families, Please remember that this Thursday is the last day of school and a one hour early release. Students will be dismissed at 2:15. Have a safe and enjoyable summer! Mr. Roth

Hello Glen Families, Reminder that tomorrow is Field Day for Glen students. Don't forget to have your student wear their field day t-shirt that was provided for their field trip. It's going to be hot and sunny so please dress your student accordingly for outdoor activities. No sandals or flip flops. Please apply sunscreen at home and provide extra if necessary. Thank you, Mr. Roth

Just a reminder!! Tonight at the All One Showcase, we will be hosting a Cake Walk! For just $2, you can enter to play for a chance to win some incredibly delicious treats - donated by a number of local businesses!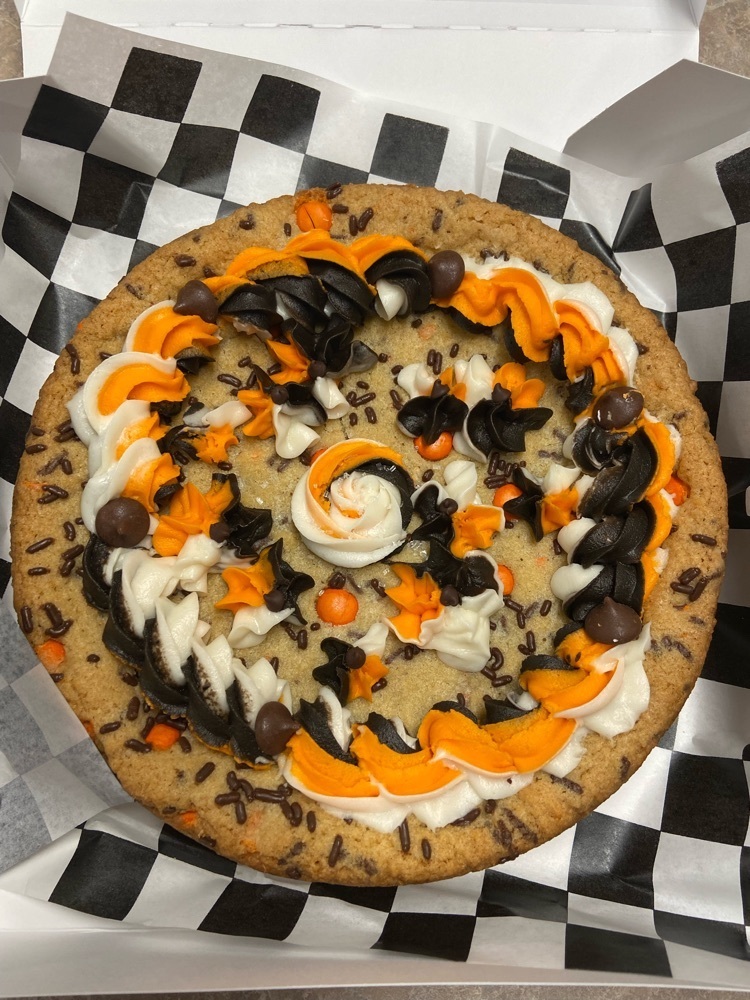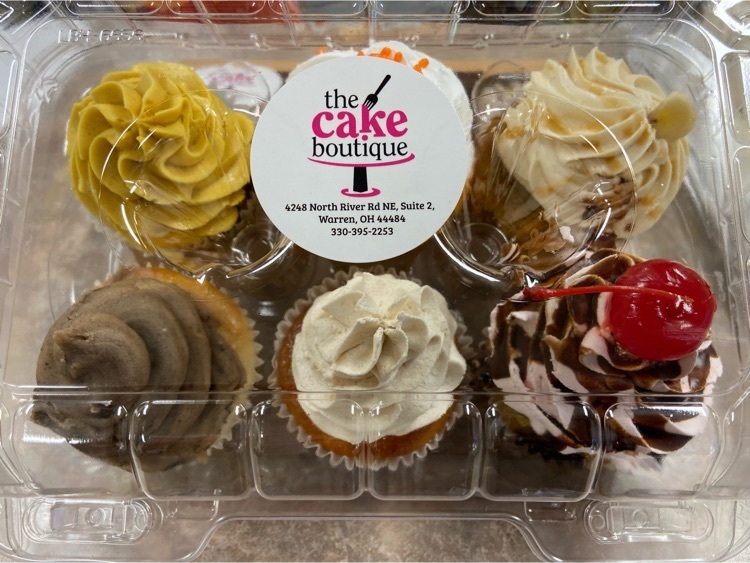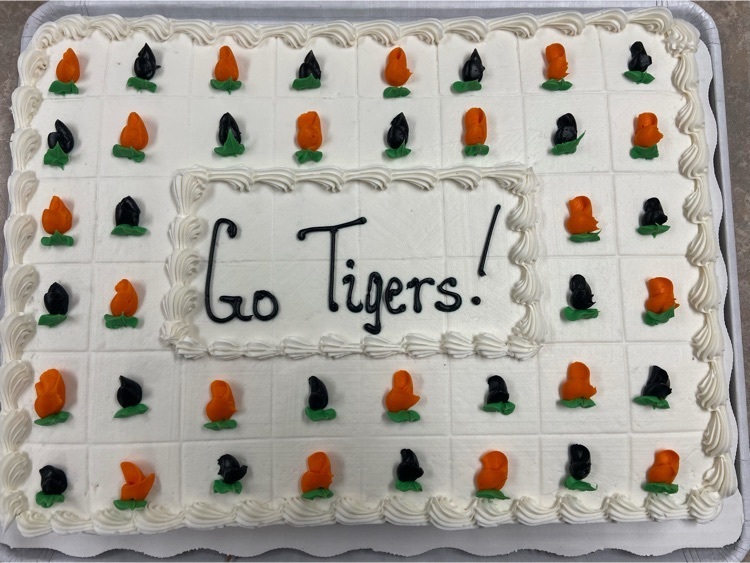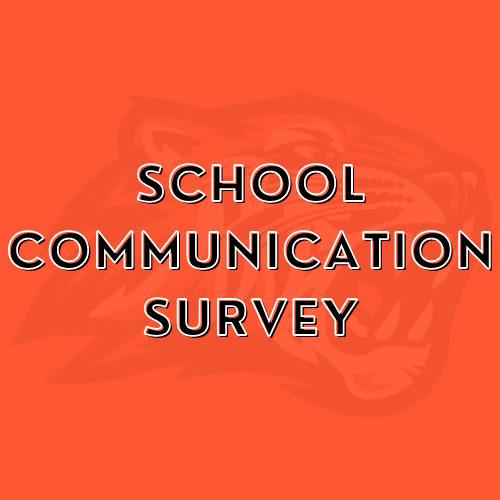 Hello Glen Families, We have a few extra yearbooks for sale on a first-come, first-served basis. If you are interested in purchasing one, the cost is $15.00. Please contact the Glen office at 330-856-8275. Please make checks payable to Howland Local Schools.

Hello Glen Families, Just a reminder that we are having a 1-hour early release this Thursday in order to prepare for our All One Showcase. Please join us between 5-7:30 PM at HHS to celebrate what Howland students do and learn within the walls of our schools. There will be student work on display, food vendors, inflatable games, first responder vehicles, performances by our jazz band and much more! I hope to see you there! Kind Regards, Mr. Roth

Howland Schools will be operating on a 1-hour early release schedule on Thurs., May 12, in preparation for our All One Student and Community Showcase. We invite all families to stop by Howland High School beginning at 5 p.m. on May 12:
www.howlandschools.com/article/729660

Howland Local Schools is committed to our student's health and academic success. We recently received "Super Star" distinction and a medallion from the Ohio School Breakfast Challenge partners for the 2022 Breakfast & Beyond. The district was recognized for its creative and innovative approach in preparing and serving school breakfast and lunch! #OHSBC
http://www.ohioschoolbreakfastchallenge.com

Thank you teachers!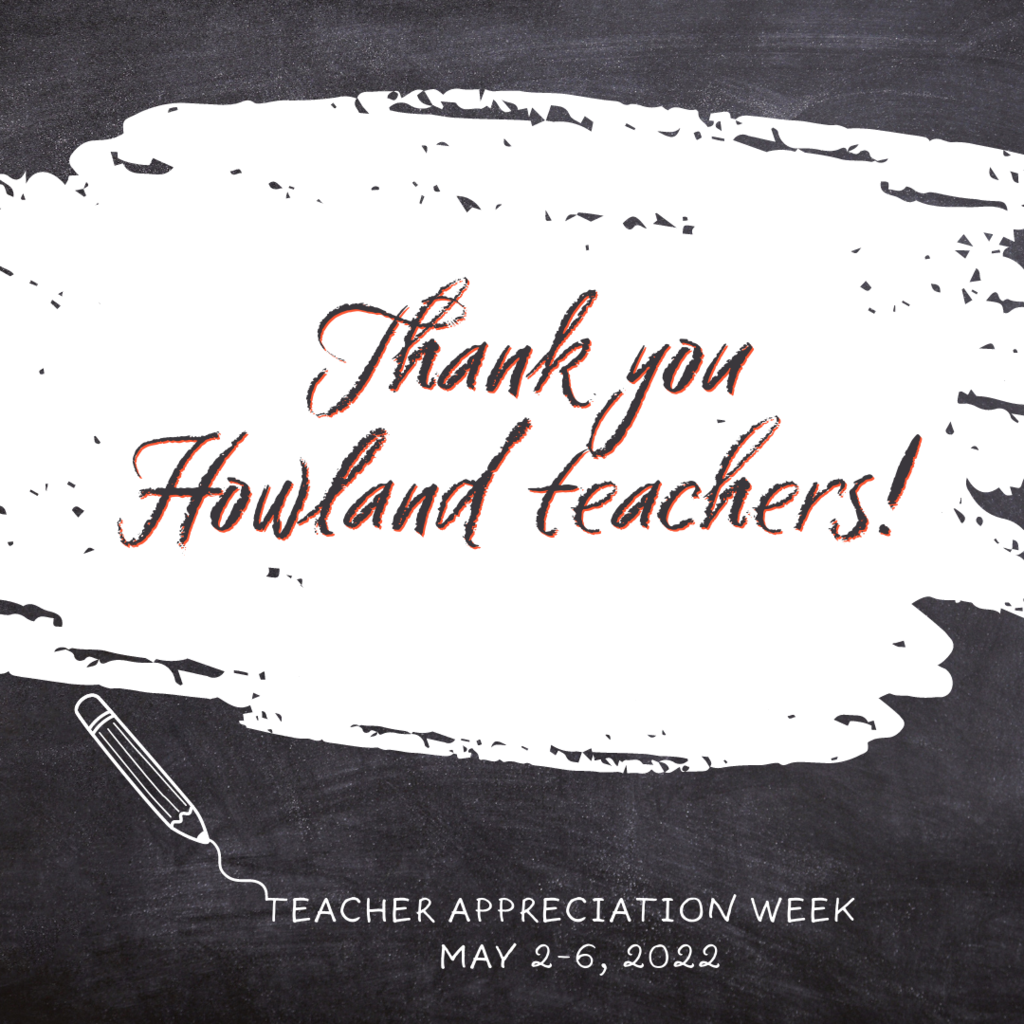 Just a reminder, our charity basketball game vs. the U.S. Army to benefit Gina Vacha and Ann Churman is quickly approaching!!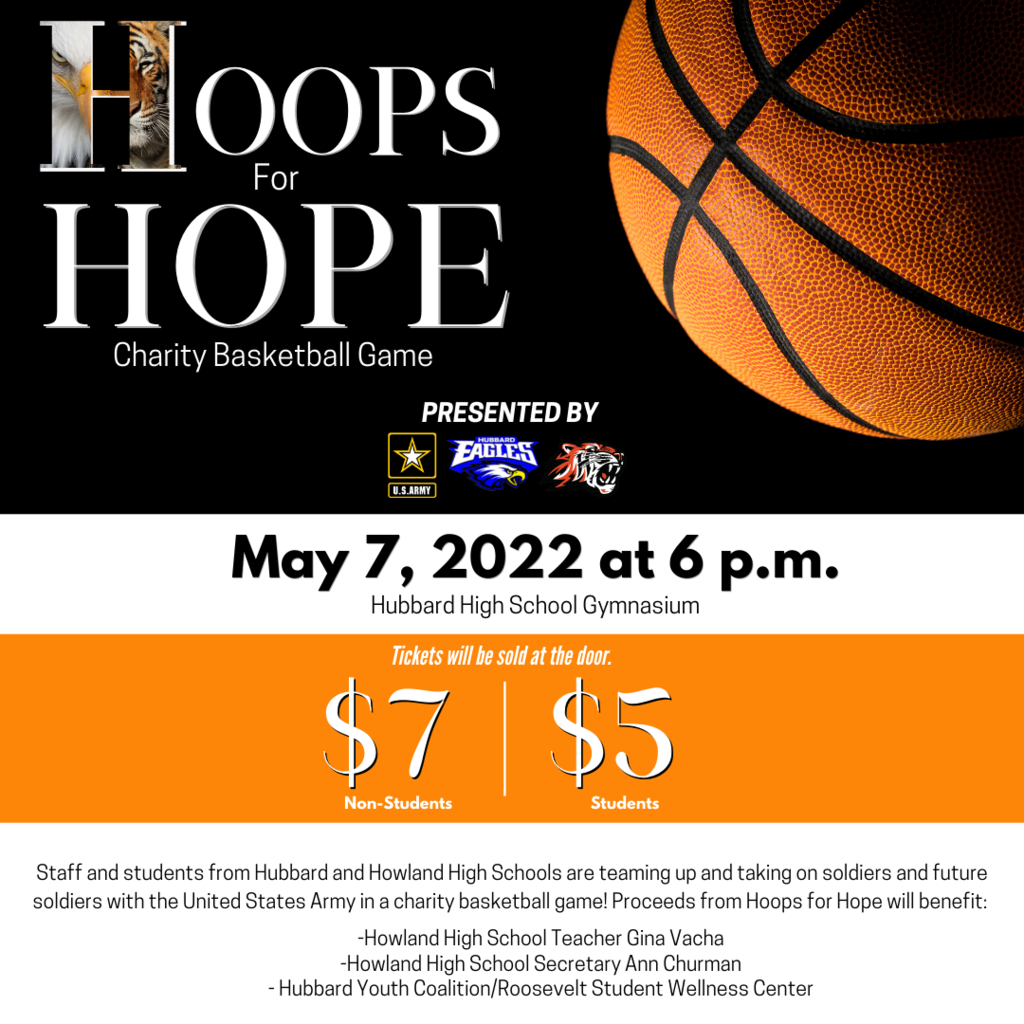 We hope you can join us on Saturday, May 7 at 6 p.m. at Hubbard High School's gymnasium as we team up with the Eagles to take on the U.S. Army in a charity basketball game that will benefit HHS teacher Gina Vacha and HHS secretary Ann Churman!

Earlier this school year, the district purchased a new mascot costume. However, our Tiger remains nameless. So, we are asking for our students' help in coming up with a name by hosting a mascot naming contest! The winner of the contest will be announced at the All One Showcase on Thursday, May 12, 2022. More details about the contest will be announced next week!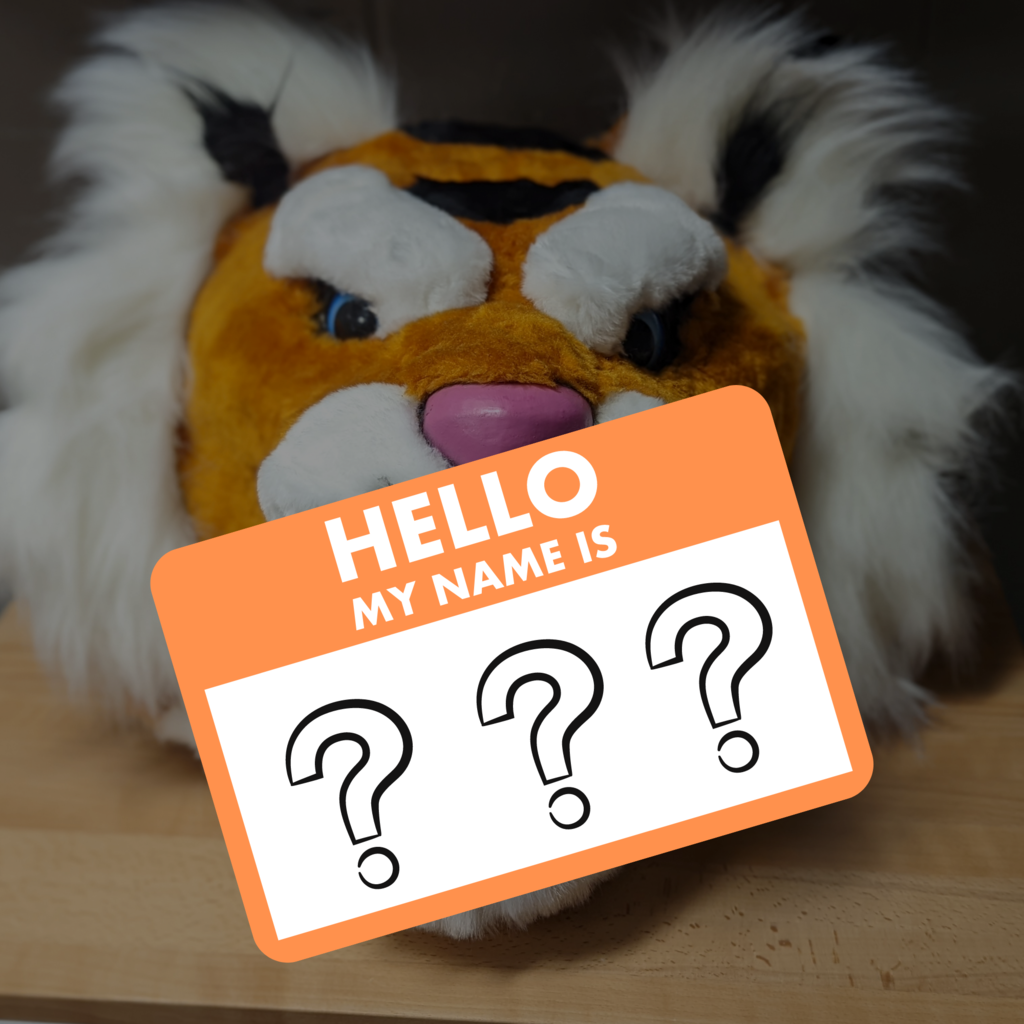 These items are lost! Please help us find the owners of these lost items here at Howland Glen! You can send a note with the description of the item(s) that are missing and we will help your child find them.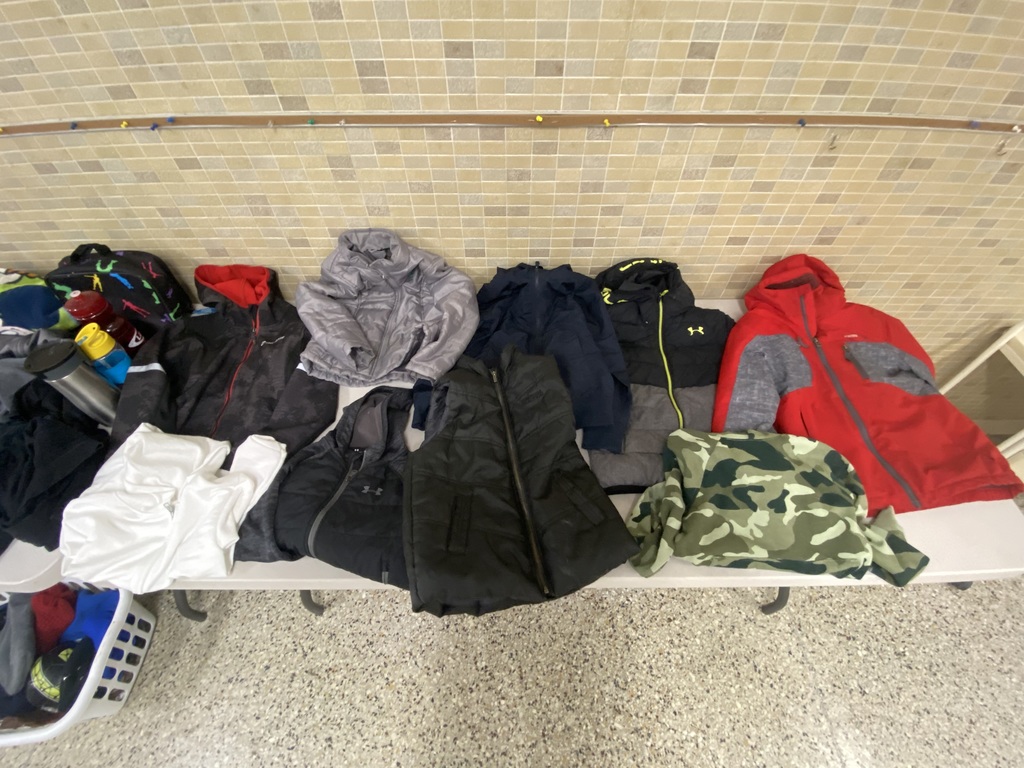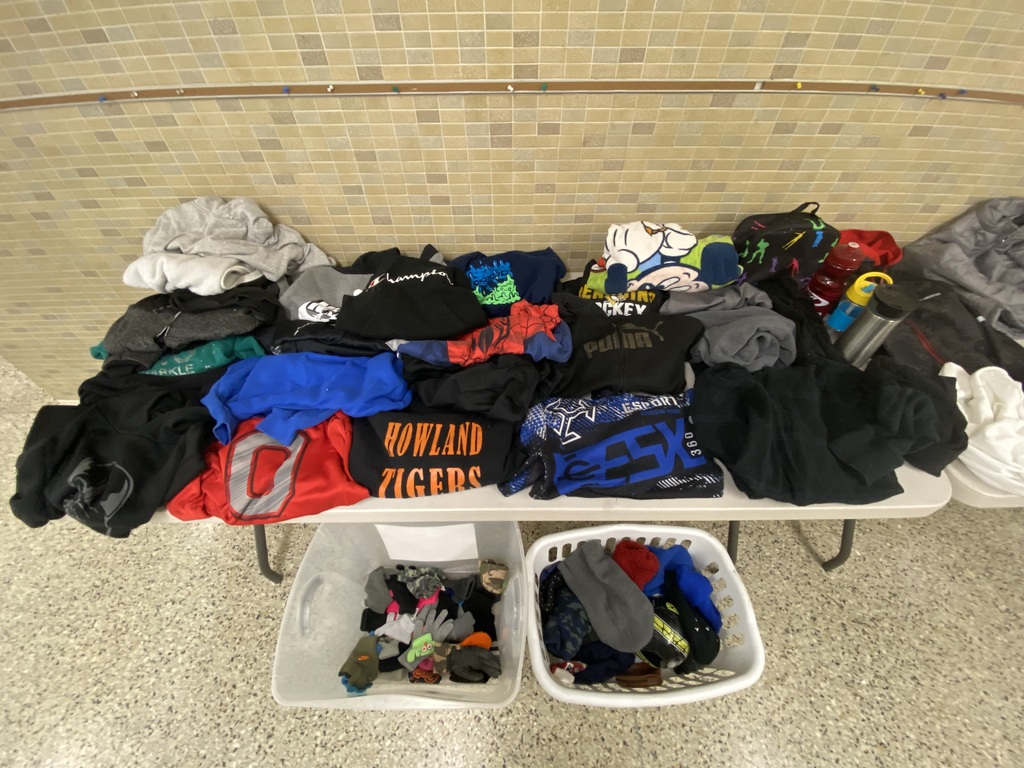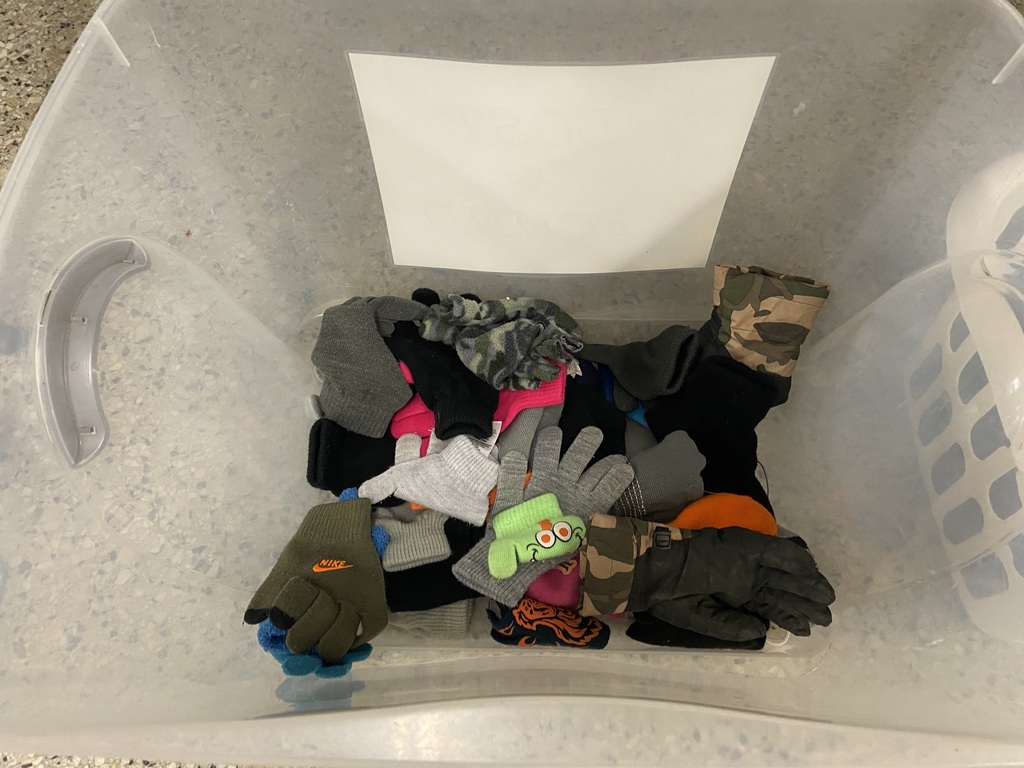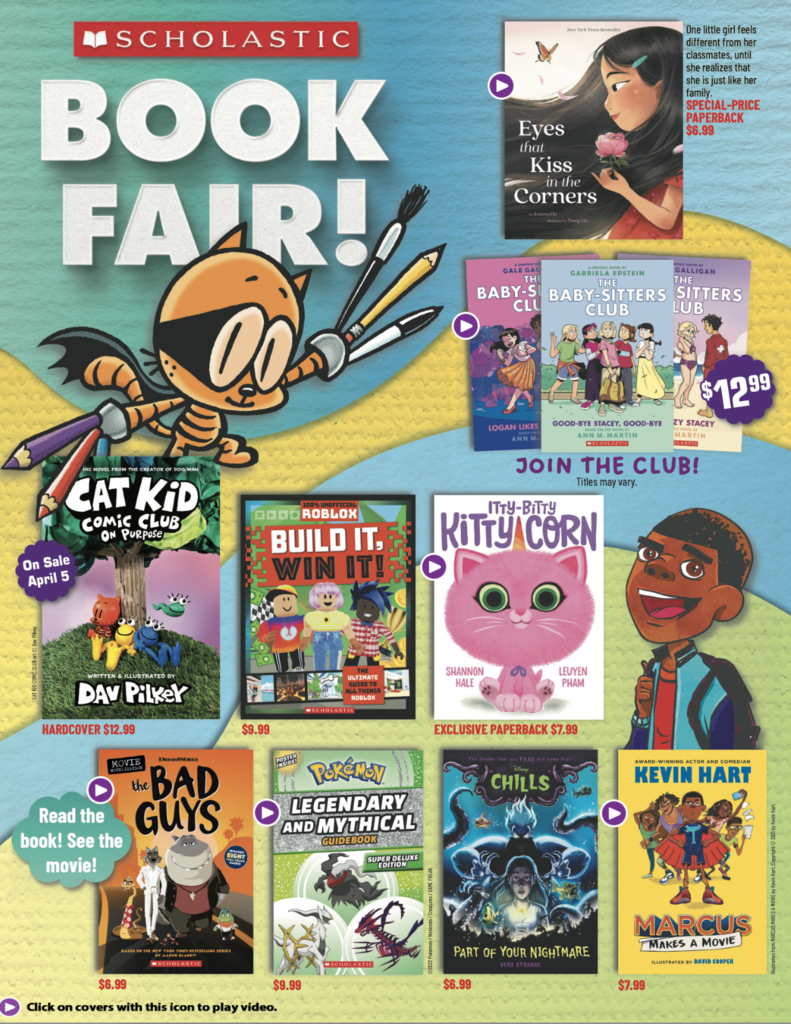 Glen students had a lot of fun learning about all of the different animals that Outback Ray brought with him today! Outback Ray is very engaging and really got our students excited about learning where each animal is found in the wild and what makes each of them unique.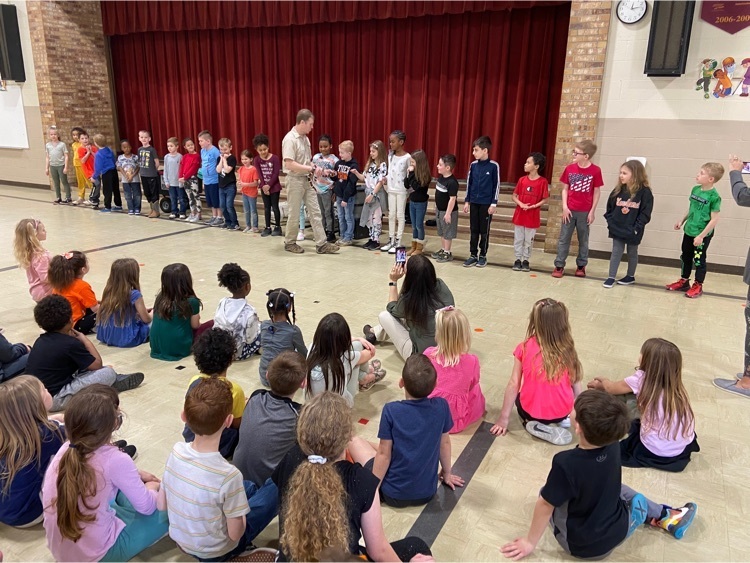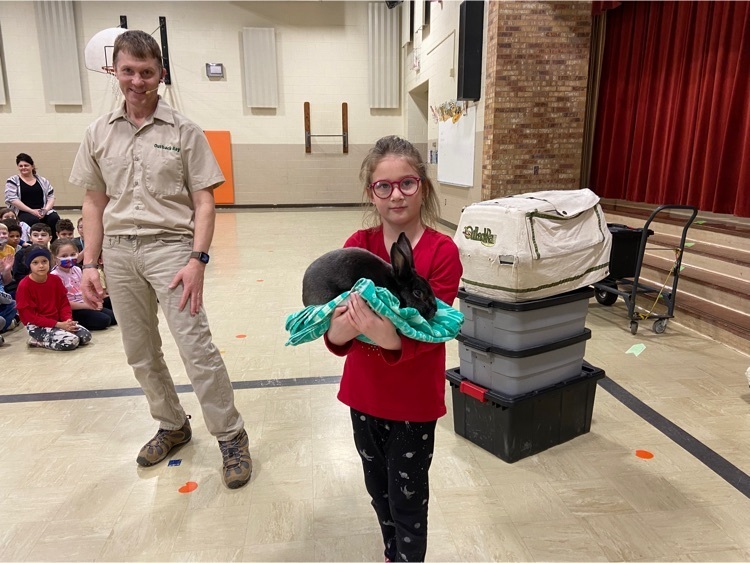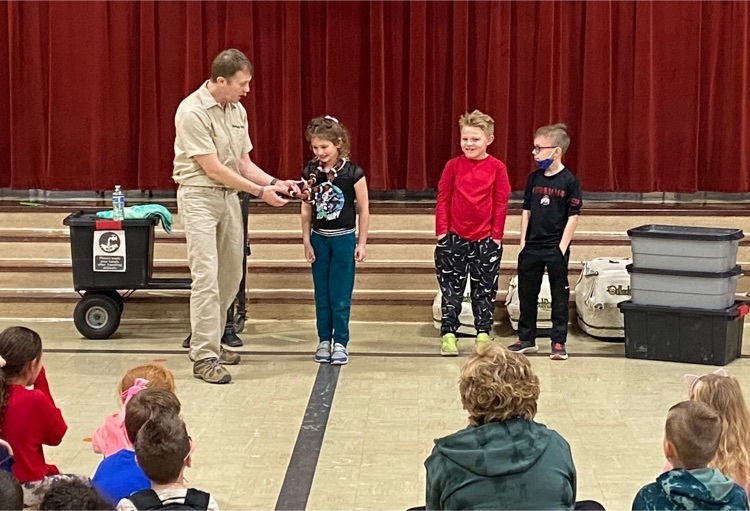 Mrs. Bell's class had a guest reader, Connie Amarel. She read to the class one of the children's books she wrote entitled, Bowling Ali. In addition to reading to the class, she also graciously gave each student a signed copy of the book. Thank you!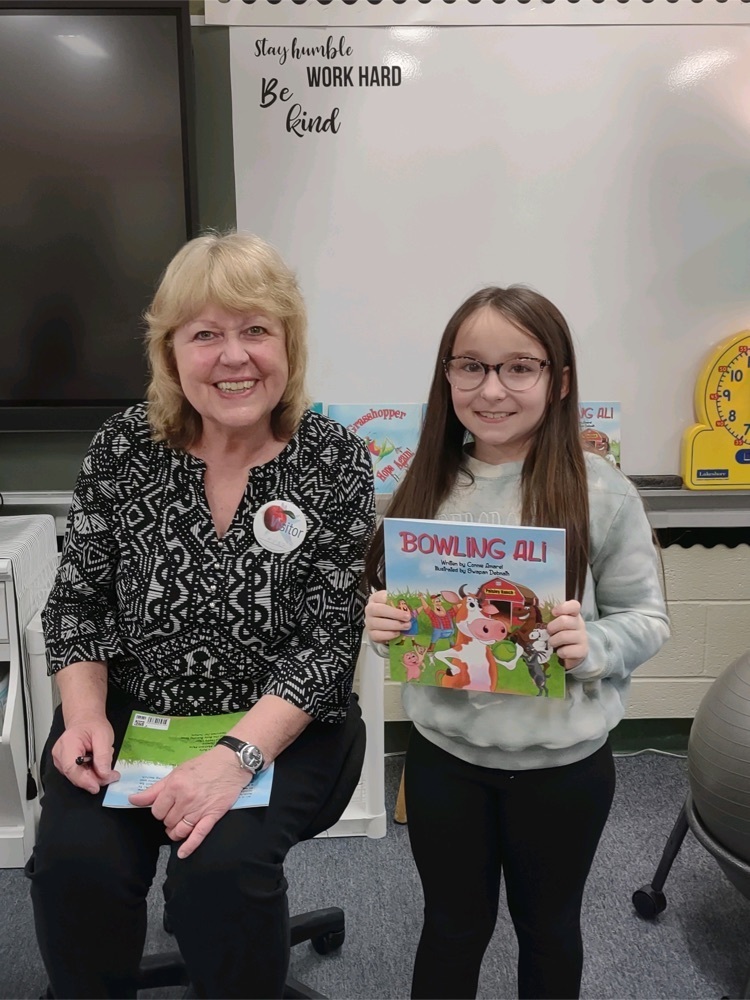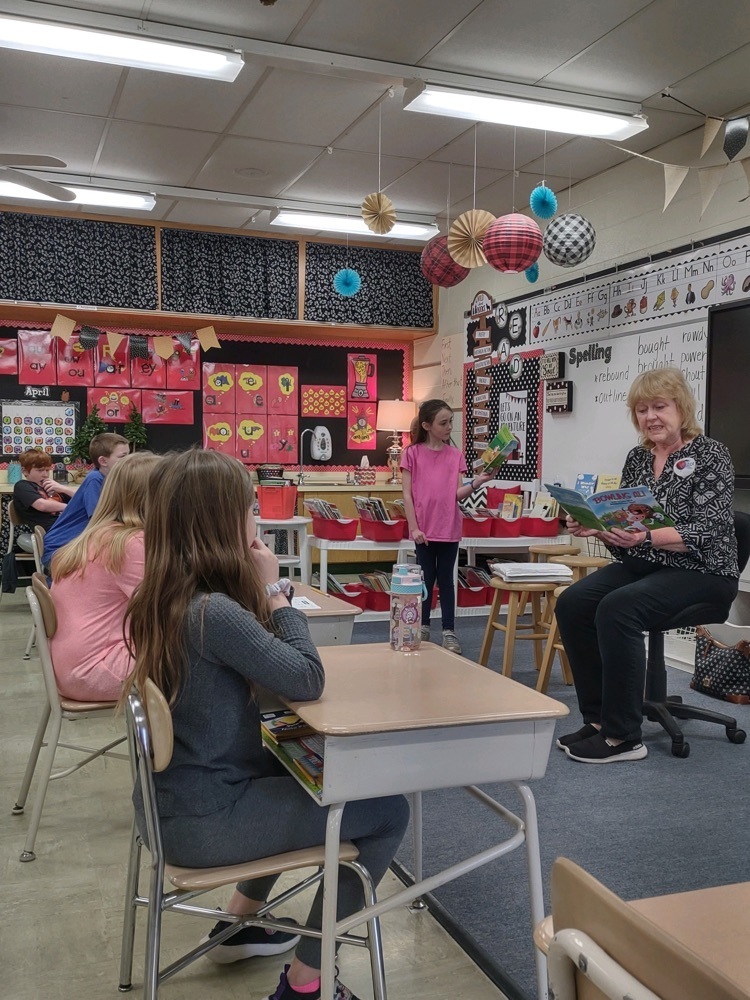 Mrs. Delaquila's class letting their butterflies go!