Students in 5th Grade Technology classes learning Google Sheets - today they played Battleship learning about columns, rows, cells, and color fills!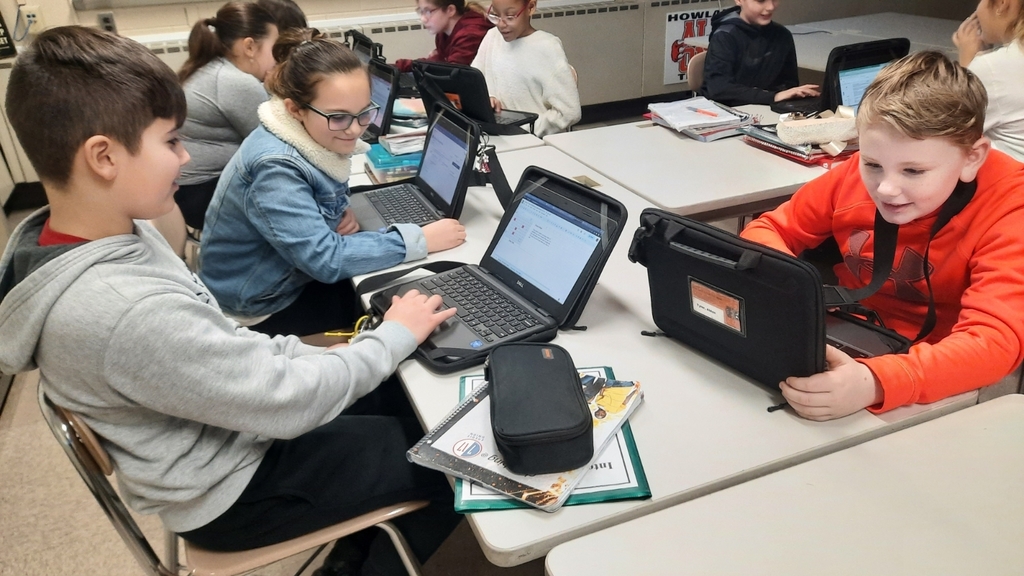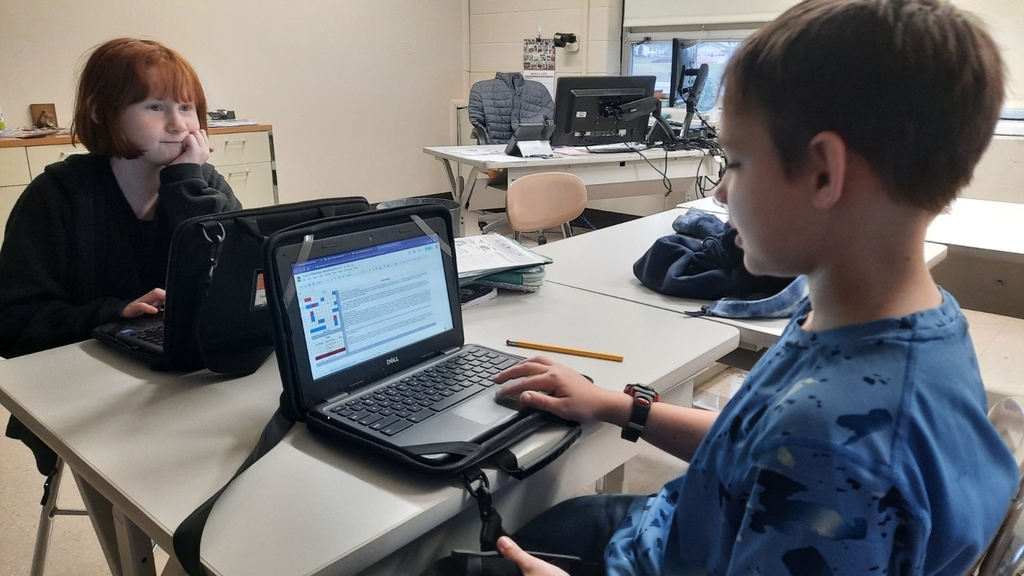 Our 6th grade students were able to tour the Howland Library, sign up for a library card, and learn about the amazing services offered to students their age at our local library! Thank you to the Friends of the Howland Library for assisting with transportation and for the staff at the Howland Library for being so welcoming!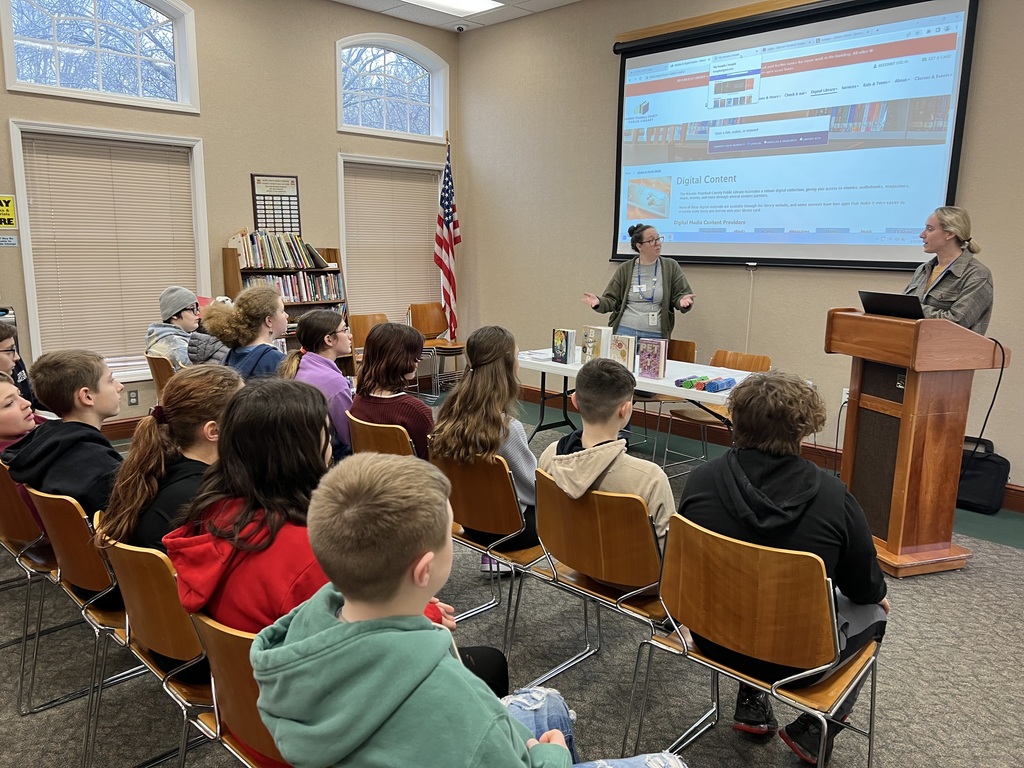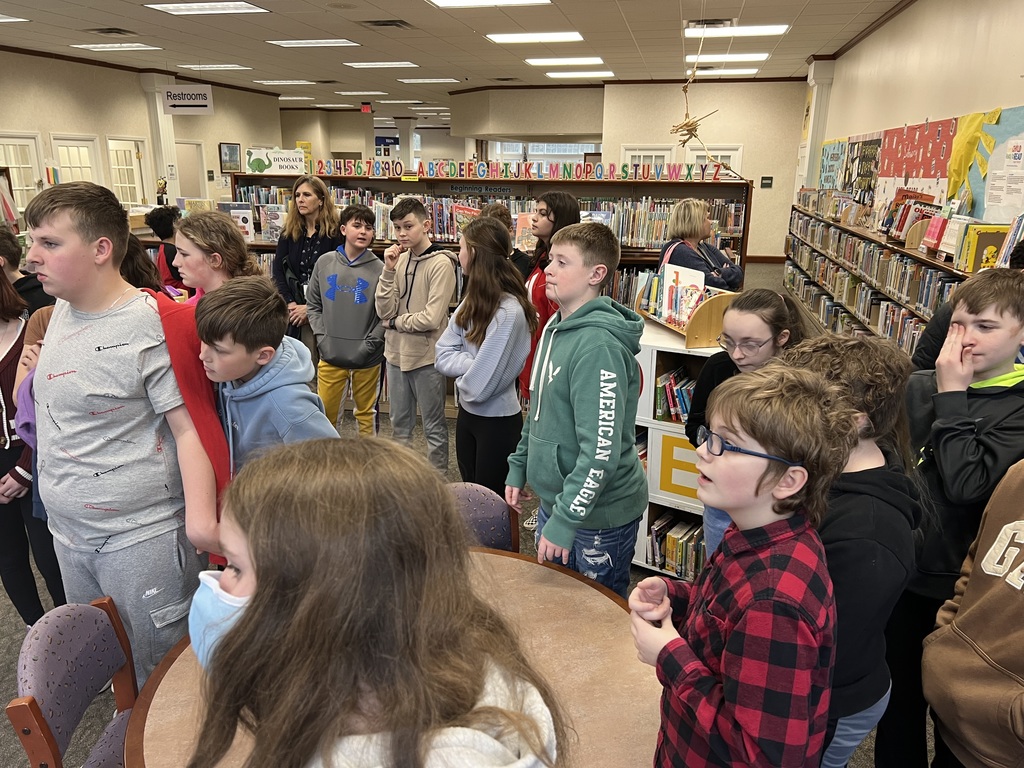 Congratulations to Mason Sylvester for placing 3rd in the Congressional Debate category at the Speech & Debate State Tournament this weekend in Cleveland! HJHS was well represented at the State tournament. We are proud of the efforts and successes of our students and advisors! Go Tigers!

Champions! HJHS placed 1st overall in the TCESC Prep Bowl Tournament today. Congratulations!

Good Luck to our Junior High Prep Bowl team and advisor, Mrs. Haddle in the TCESC Prep Bowl Challenge today in Lordstown! They are the current #1 seed going int this afternoon's tournament! Go Tigers!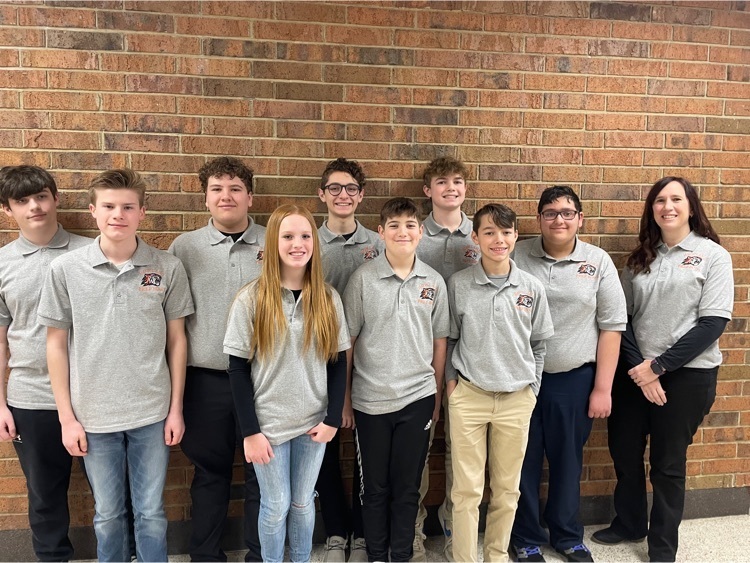 6th Grade Knock Out Tournament during Tiger PRIDE - Three students represented each team! The winner was Bradyn (Team #6-2) and the runner up was Caylie (Team #6-1)!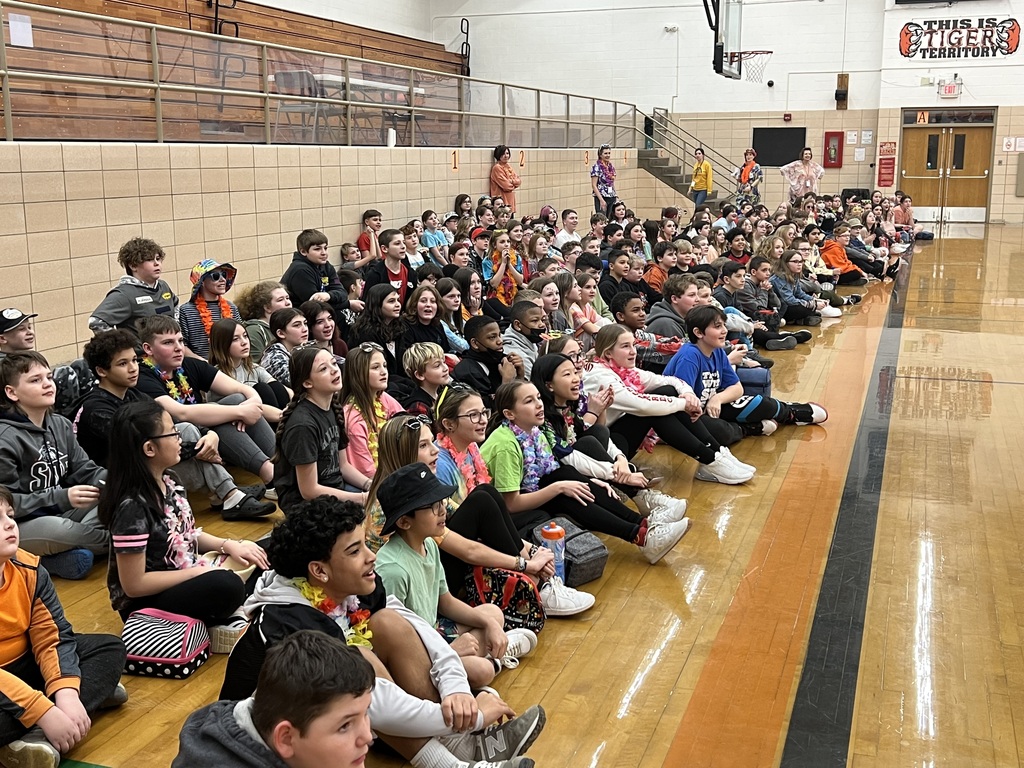 Today is "Sea You at the Beach" Day as we conclude our Read-a-Thon at the Intermediate School

Properties of Minerals Lab in 6th Grade Science today!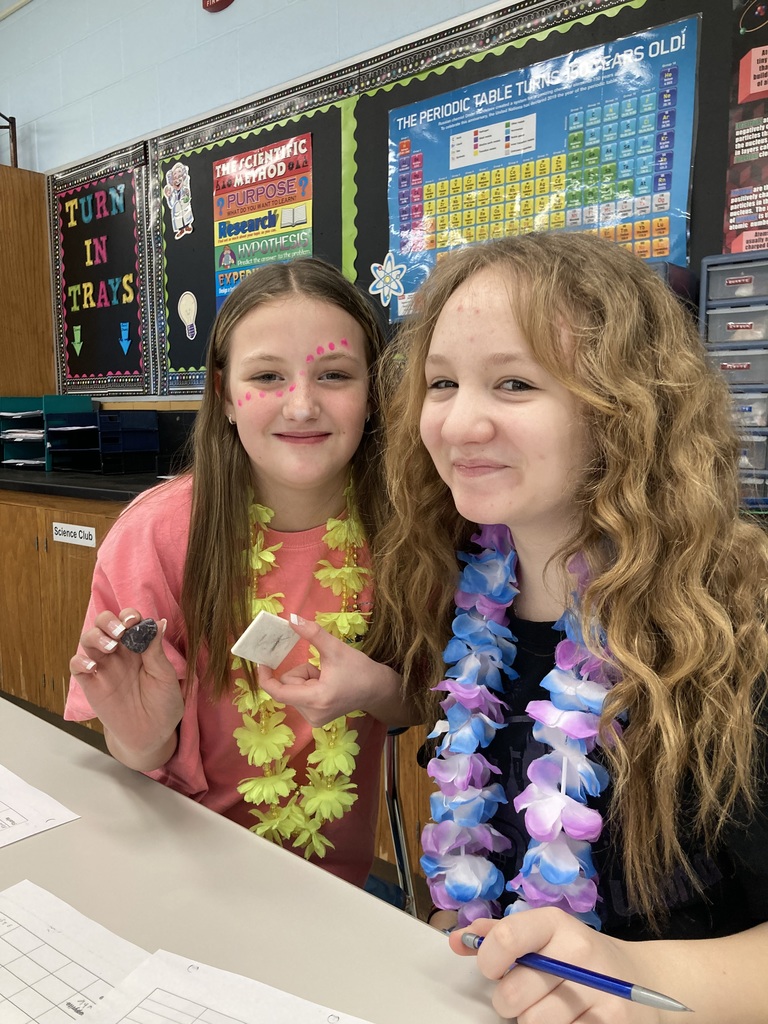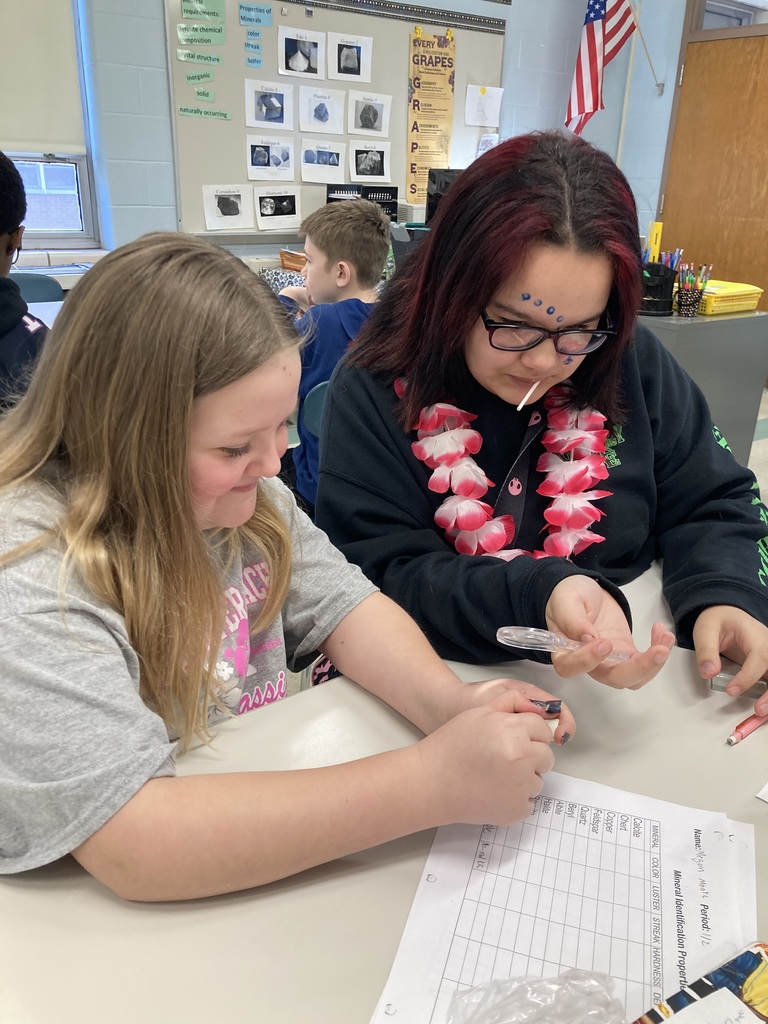 On Valentine's Day, 6th grade students used their ELA skills to escape a Candy Factory!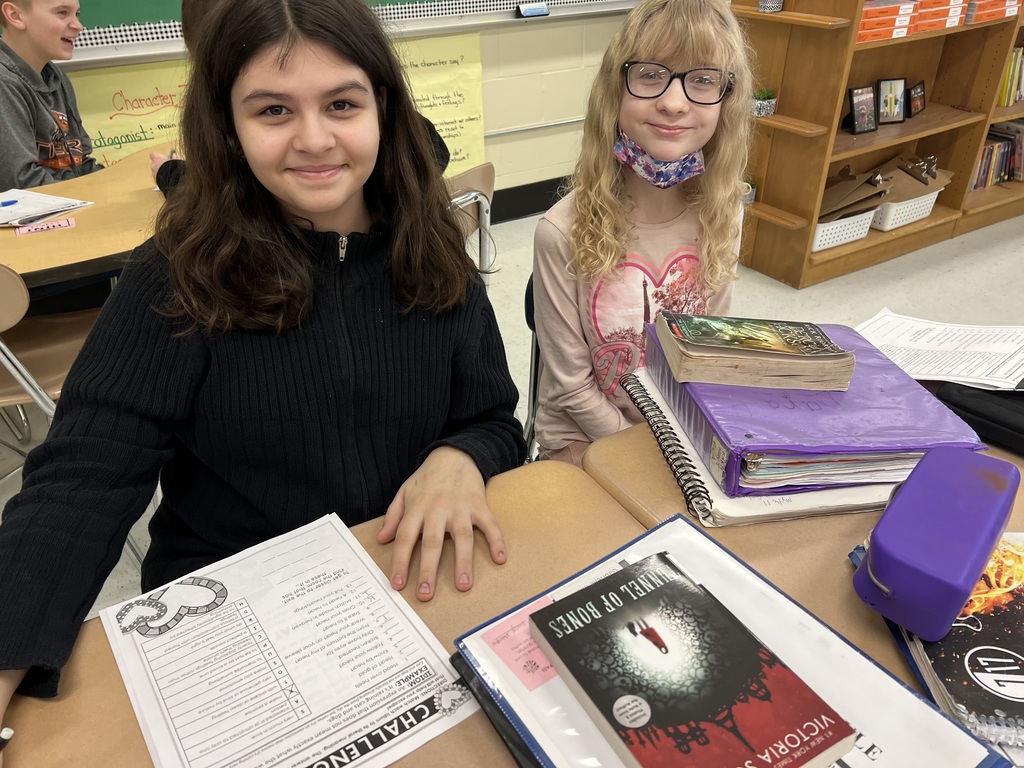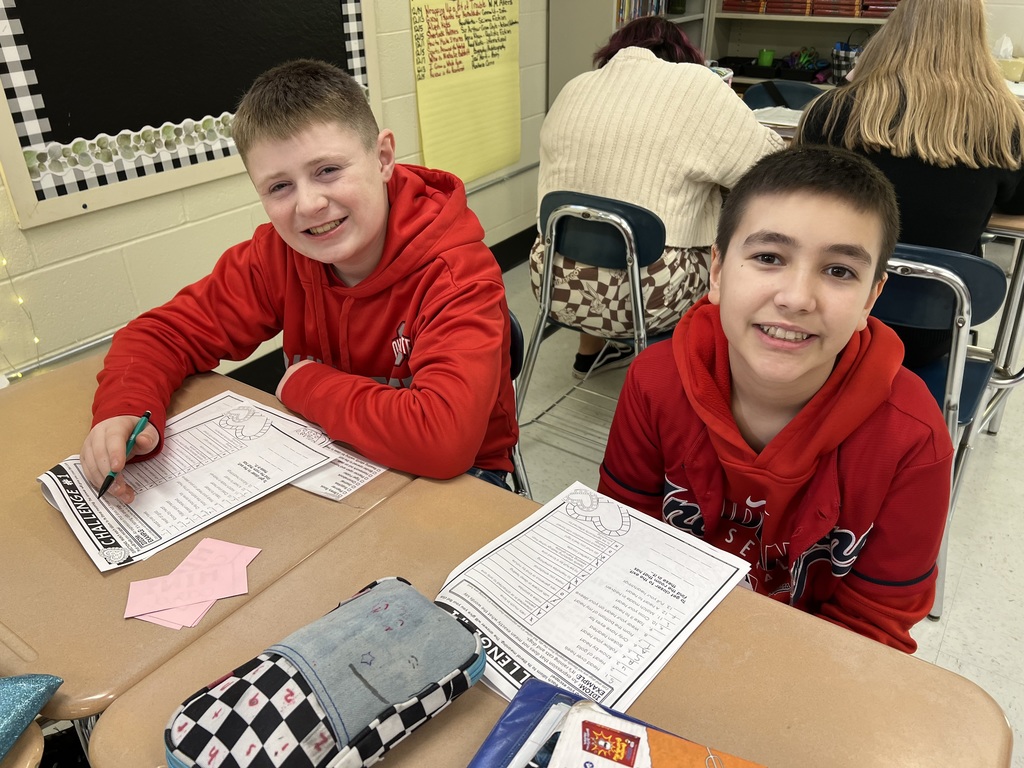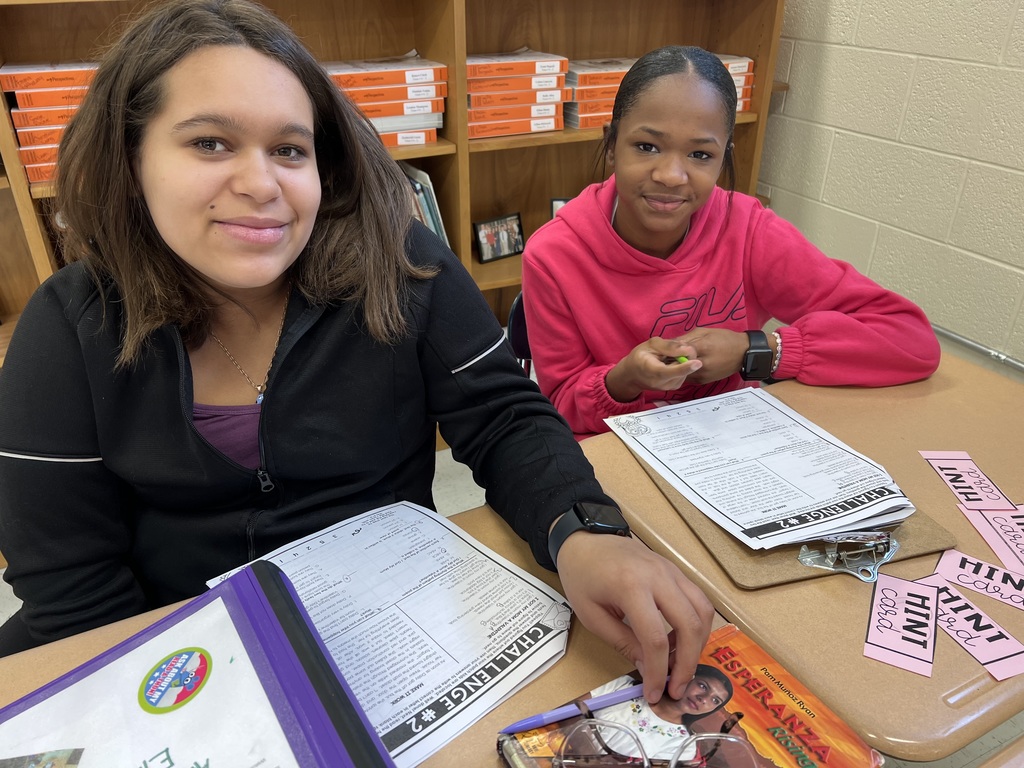 Our intermediate students competed in the Elementary Prep Bowl Tournament at Lordstown HS this weekend. Thanks to the students, Coach Buckley, and Coach Walls for representing Howland Intermediate!

We are hiring substitute bus drivers! If you enjoy working with children, are dependable and motivated, we will train you to become a substitute bus driver! We offer in-house training, great working conditions and part-time hours. If you are interested, please call our transportation department at 330-856-8212 for more information!

We want to thank all of our school counselors for their dedication to our students!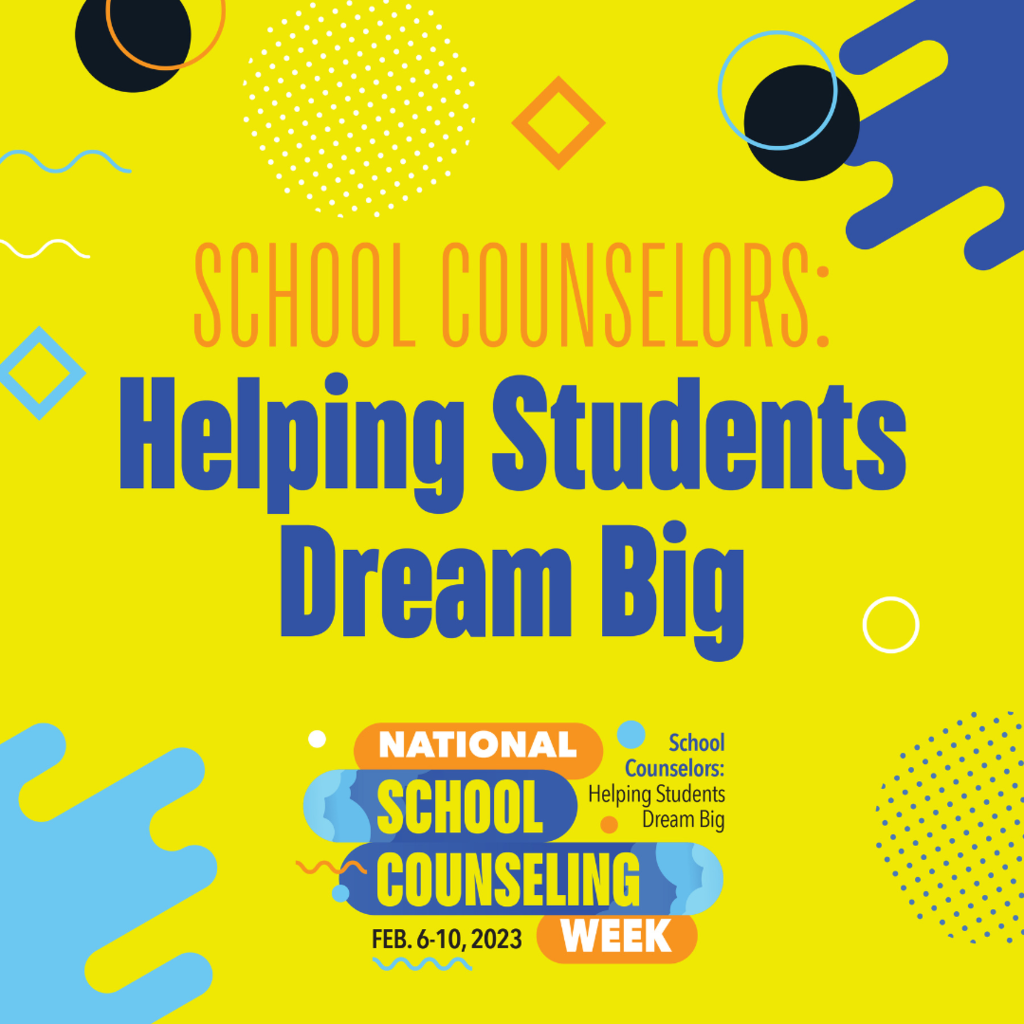 Our guest announcers today at the intermediate were Michaela (Team #6-1) and Peyton (Team #5-2). Michaela read about the history of Black History Month and Peyton featured Fritz Pollard the first African-American head coach in the NFL! Both students did a GREAT job!

Students at the intermediate (5/6) have been learning floor hockey in PE and have been doing a great job working together as a team!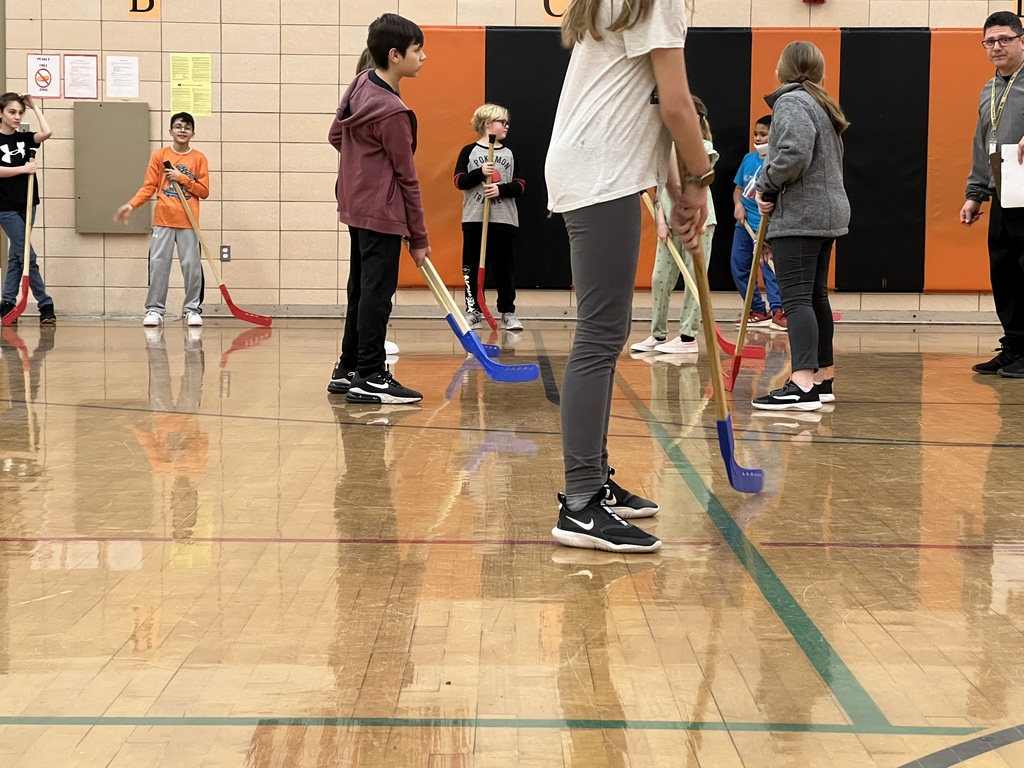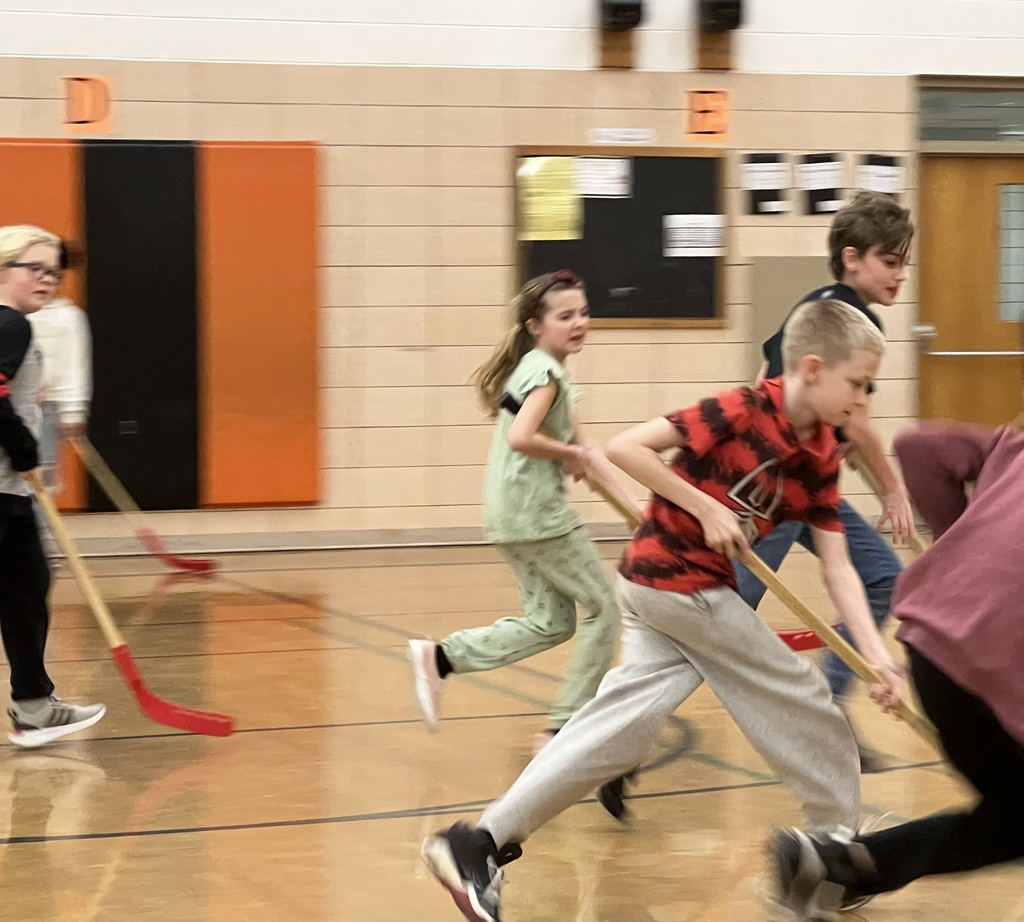 This week is School Counselors' Week! Our intermediate students wrote messages to Mrs. Gumino and hung them outside her office on a banner that reads, "School Counselors have Heart"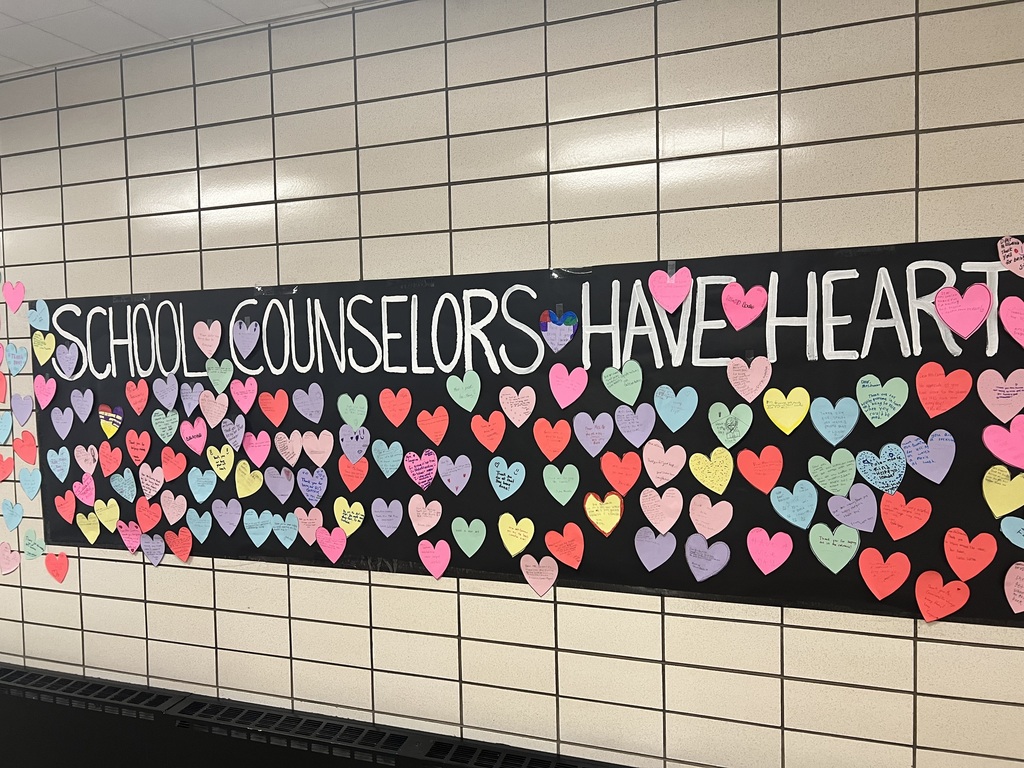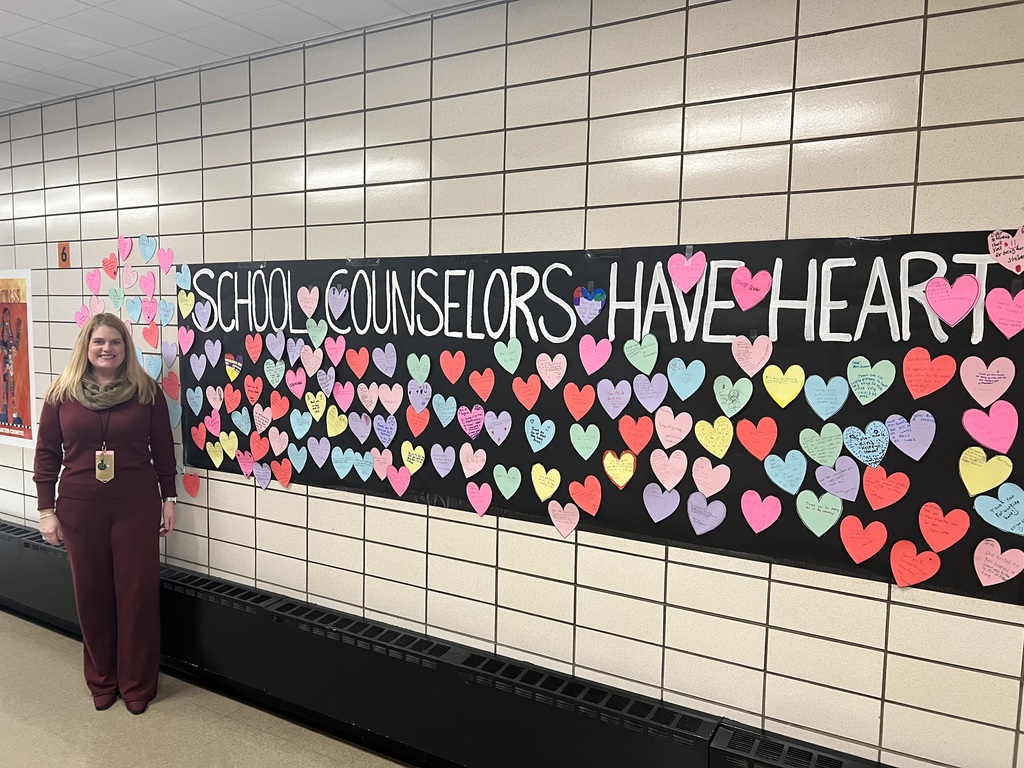 Today Nicole Kapalko of WFMJ visited our College & Career Readiness Classes. Students were able to get a first hand take on what it's like to be a Multimedia Broadcast Journalist including responsibilities, skills, education requirements etc. Our students had a great time having the opportunity to meet and ask questions. Thanks again to Nicole Kapalko for providing our students with a great classroom experience!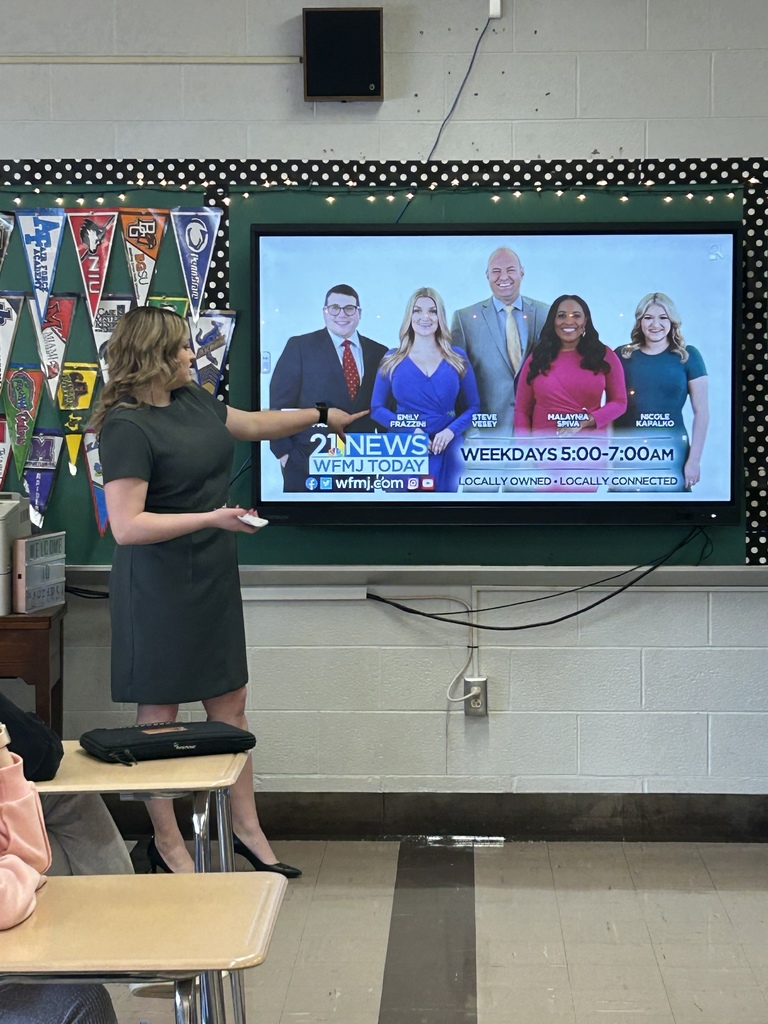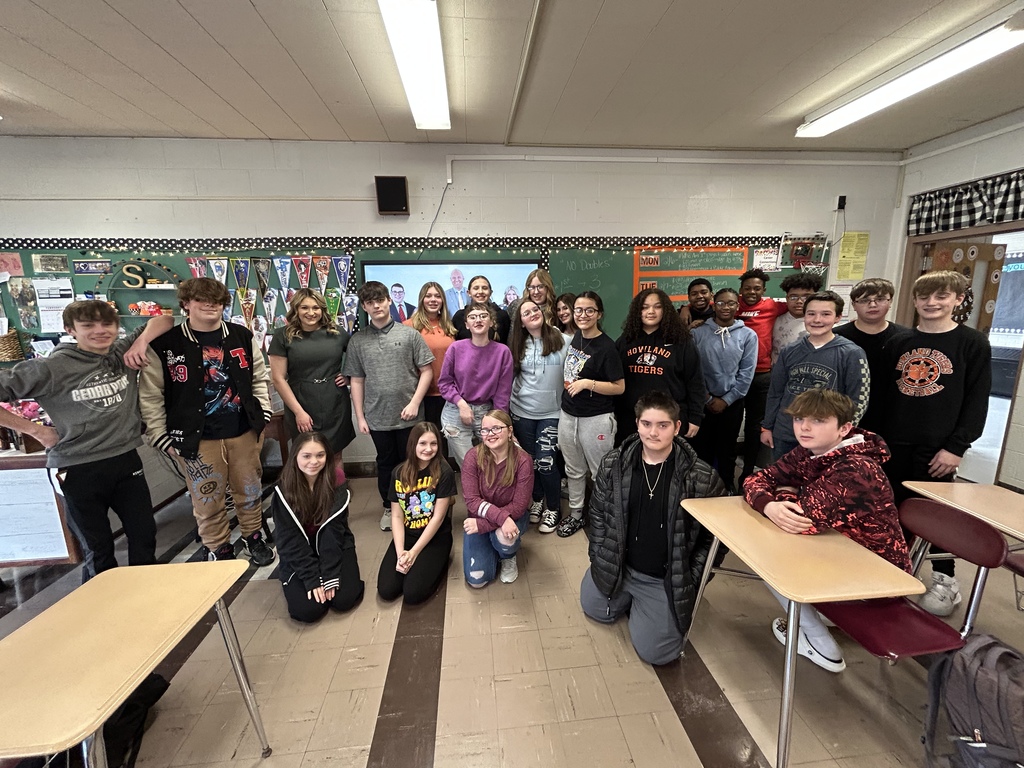 6th Grade ELA students celebrated Exciting ELA Day with an Esperanza Rising themed celebration!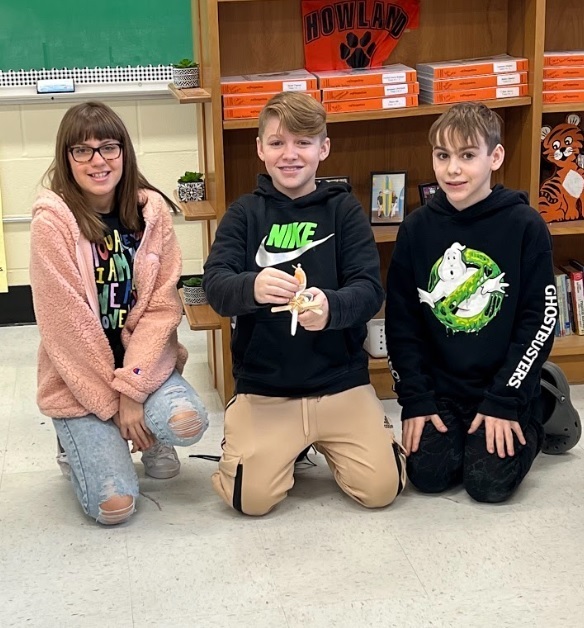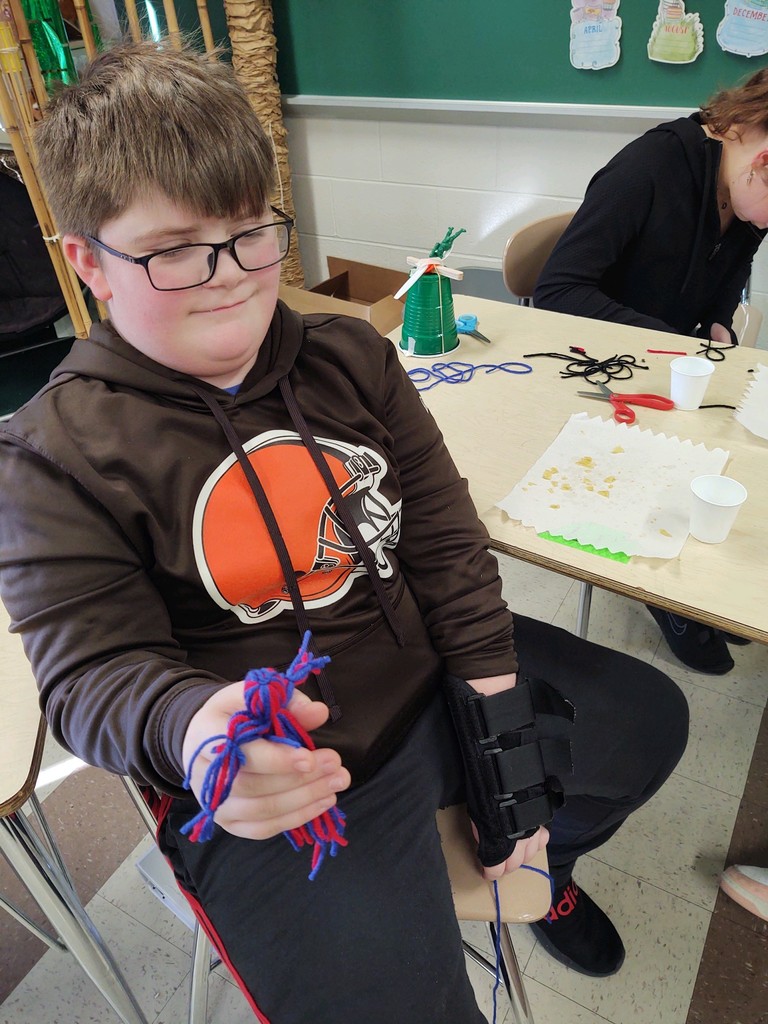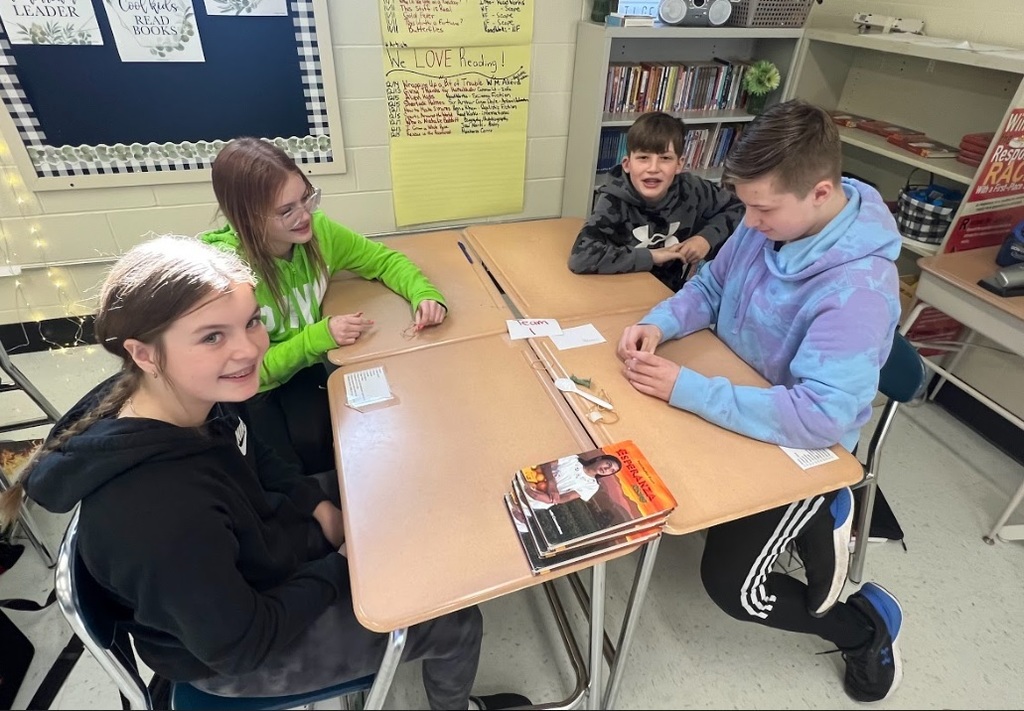 Our fifth graders -- hard at work!

HIS (5/6) Science Club students dissected eyeballs this week!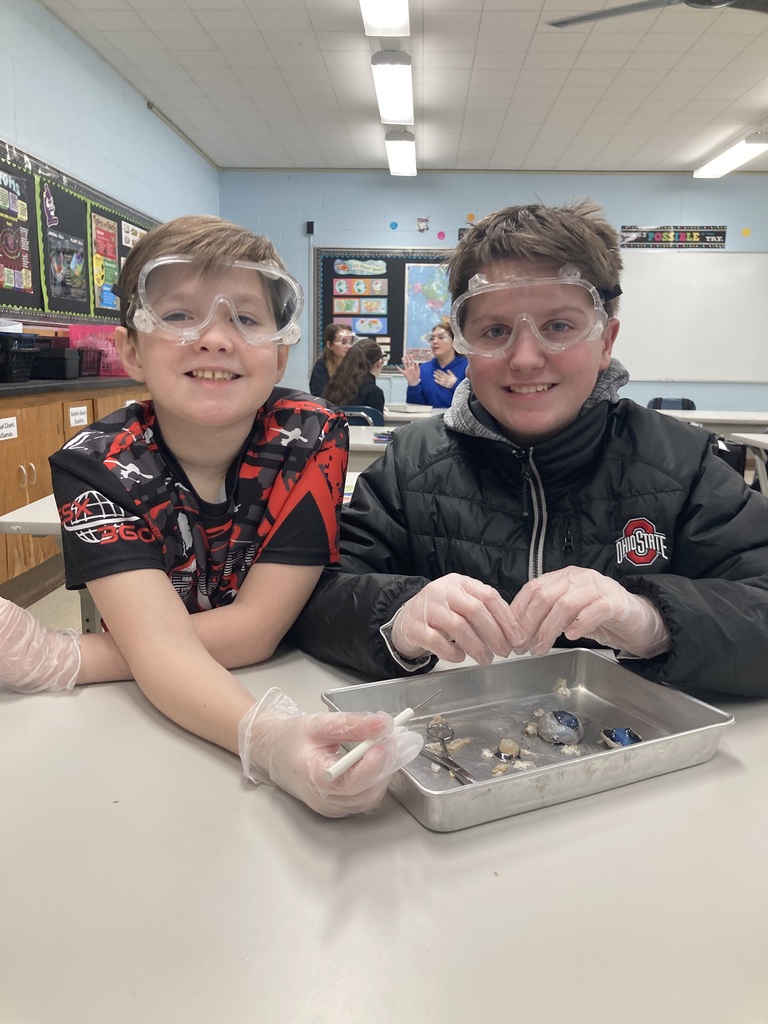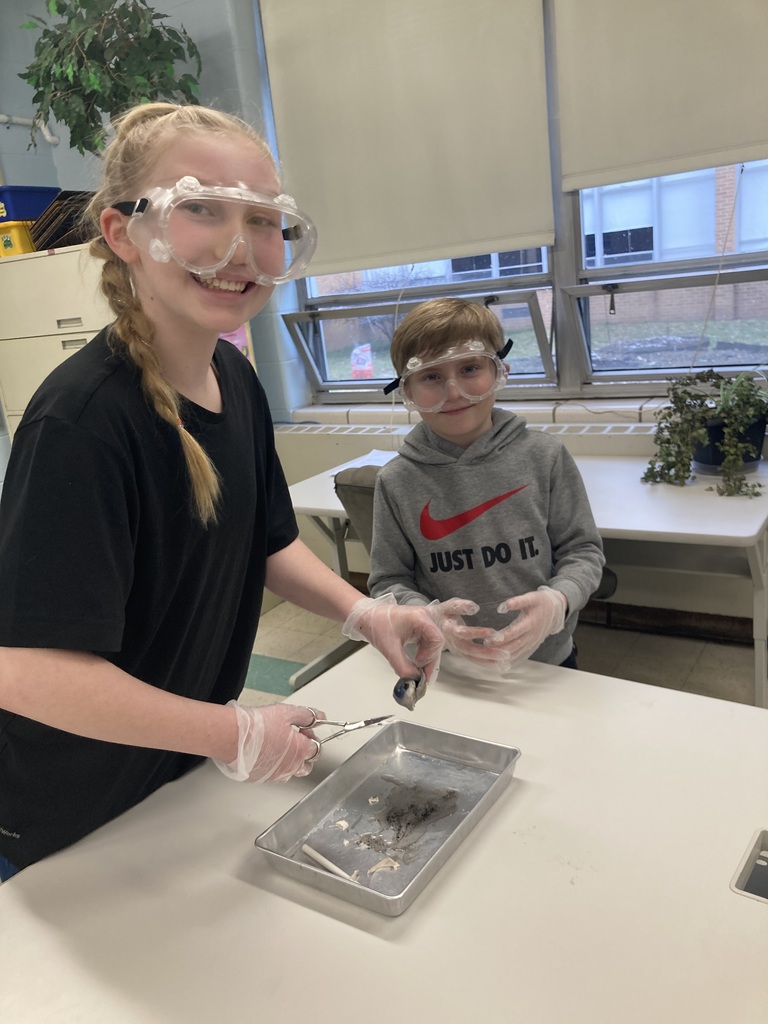 AAC Champions! Congratulations to our 8th grade Lady Tigers and our coaching staff for winning the AAC Championship tonight against Canfield 33-24! Go Tigers!